You don't have to break the bank on the keto diet. If you've been looking for ways to do keto on a budget, you're in the right place. I've been on the keto diet for over seven years, and I've picked up some tips and tricks along the way that have helped save my sanity, my budget, and my waistline.
This post may contain affiliate links that help keep this content free. [Full Disclosure]
The ketogenic (keto) diet is a low carb, high fat diet that helps you lose weight by entering a natural metabolic state known as ketosis. The ketogenic diet has been around since the 1920's when a physician developed it for patients with epilepsy. In addition to weight loss, numerous studies have indicated that a ketogenic diet reduces factors for cardiovascular disease (diabetes, heart disease, stroke) and some suggest it to be beneficial for certain types of cancer.
The way I see it, the keto diet has tons of benefits to help you, whether you're following it to lose weight, reduce migraines, control diabetes, or live better, and these benefits need to be available to everyone regardless of how much money they have to spend on food. So let's get to doing keto on a budget.
How Do You Do Keto Cheap?
You can do keto on the cheap by cooking at home, meal planning around sales, using simple recipes with five ingredients or less, buying in bulk, meal prepping frozen meals ahead, avoiding multiple trips to the grocery store, and making a budget-friendly list of staple keto ingredients.
You know all of those last-minute grocery runs, fast food dinners, and meals you've been tossing together? Yeah, well, that has been costing you a fortune. Every time you go to the grocery store without a plan and an itemized list, you waste money.
Cook At Home
If you are not making most – at least 90% – of your meals at home, you will save a ton of money by cooking at home. But don't take my word for it. According to Forbes, it is five times more expensive to order delivery from a restaurant than it is to make your meal at home. And meal service kits? Well, they're typically three times more money than cooking from scratch.
Now, I know I say this a lot, but meal prep and meal planning will make the difference in whether you succeed or fail at this or any diet. I should know, I used to be the world's worst meal planner. I hated it – I low key still do, but I know its a big deal, so I suck it up and do it as quickly as possible. If you're like me and you want to meal prep in less time and save money – check out this meal plan hack.
Meal Planning To Save Money
Plan your meals around the sales! Most of us get this backward – I know I did – because it is the natural thing to think. Ok, let me find my recipes – then make a list – then hope to find a deal.
Find a good deal on chicken or ground beef first – then go searching for recipes using those ingredients!
I want you to flip that way of thinking here & meal plan like this:
1) Find Deals On Protein (Eggs. Chicken. Ground Beef. Pork. Fish.) Remember – you're aiming for around 20 grams of protein per meal.
2) Find EASY & SIMPLE Recipes – Try Not To Go Over 5 Ingredients
3) Then Start Creating Your Meal Plan For The Week
Check The Flyers + Newspaper For Deals Before You Select Recipes
Check the flyers before you go – try not to wait until you get to the store – remember – we're planning here! You can find deals in the paper or at the store (they always have extra copies at the checkout) – or you can look them up online with My Grocery Deals. Plan your recipes & meals based on sales.
99% of the time, your grocery store will feature a cut of meat on sale – Aldi usually starts sales on Wednesdays – & – deals go fast – so go early!
Example: When you see that chicken drumsticks are on sale for $.89 per pound, buy several pounds at a time. When you get home, repackage them into family dinner-sized portions – decide what you will use this week & freeze the rest for later. I do this with all cuts of chicken, ground beef, pork, & roasts.
Choose Recipes With No More Than 5 Simple Ingredients
Speaking of recipes – keep it simple! Try to stick to 5 ingredients or less. Recipes that call for more tend to be on the more expensive side. Also, on the pricey side? All of those specialty ingredients – hint: if you have to google how to say it, then it probably isn't budget-friendly:)
Swap Ingredients In Recipes Based On What's Cheaper To Buy
Don't limit your possibilities based on "called for" ingredients: If you find a sale or have something on hand, you need to use – swap ground turkey for ground beef, shredded pork for chicken – or chicken thighs for chicken breasts. The recipe police will not come for you!
Steer clear of complicated ingredients and recipes, and you'll keep more money in the bank.
And please do not worry you'll be missing out or unprepared if you can't afford to stock up on coconut flour and erythritol. I know it's tempting to go nuts on a grocery haul and buy "all of the keto things" – my daughter did that about six months ago. She spent somewhere around $100 (on my debit card) on high-priced avocado oil, steak, and the ingredients for the world's worst low carb, gluten-free cookies:( Then she got burned out and quit. Again.
Stock Up On Budget-Friendly Keto Staples [What To Buy In Bulk]
If you have the freezer space – buy in bulk when you can. Seriously, buying in bulk will save your budget – so much that it may be worth getting a chest freezer once you get the hang of it.
Eggs
Bacon
Chicken
Beef
Fish
Cheese
Buy The Best Meat For Your Money
Buy Chuck Roast Instead of Eye of Round Boneless
Buy Boneless Beef Chuck Steak Instead of Top Round
Buy Flat Iron Steak Instead of Flank Steak
*Fattier Cuts of Meat Are Always Cheaper Than Lean
Buy Family Value Packs of Ground Beef, Chicken & Pork If Bulk Is Out Of The Question
Then – right when you get home from the store – portion out the amounts you need for meals throughout the week – in good quality ziplock style bags – & yes, you do need to buy good quality zip bags – otherwise you risk spoilage!
Save BIG On Chicken By Buying It Whole
Boneless, skinless chicken breasts run up to $5 a pound – whole chickens (broilers, fryers, or roasters) are usually under $1 per pound. You're getting more for your money and you can use the bones to make chicken stock.
If you find chickens at a good discount or you're trying to stay away from the grocery store as much as humanly possible – buy more than one – & freeze it – whole or portioned out. According to FoodSafety.Gov it will last in the freezer for up to one year.
Money Saving Tip: Buy Bone-In Chicken
Choose Recipes with Veggies That Are In Season When They Are Cheaper
Broccoli – Spring & Fall
Cabbage – Spring – Fall – Winter
Green Beans – Summer & Fall
Spinach – Spring & Fall
*Kale falls into the Most Expensive Category:(
You Don't Have To Buy Organic – But – you may want to check out the Dirty Dozen list – which is a yearly round-up published by the Environmental Working Group that lists the fruits & veggies containing the highest amount of pesticides – AFTER washing & peeling. 2019's list includes six low carb vegetables.
Keto Dirty Six (2019)
Strawberries
Spinach
Kale
Tomatos
Celery
Hot Peppers
Buy Frozen
Frozen fruits and vegetables are picked and flash-frozen at their peak ripeness when their nutritional value is highest & can be healthier than fresh produce – They also have fewer pesticides and cost less money.
Save Money On Seafood By Buying Canned Salmon, Tuna, Mackerel & Sardines
If you're reading labels: Look for "skipjack" – usually sold as "light" tuna to avoid mercury. Albacore can have up to 3x the amount of mercury compared to "skipjack" + it is more expensive.
Buy Generic & Save A Ton (Without Sacrificing Taste)
According to Consumer Reports – you'll find the best generic brands at Costco, Trader Joe's, Target, Publix, Sam's Club, Walmart, Whole Foods & Wegman's.
Frozen Veggies: Trader Joe's Brand – 10 Cents Less Per Serving
Baking Powder: Walmart's Great Value
Mayo: Walmart – Whole Foods – Costco – Target
White Cheddar: Sam's Club & Costco Brand
Sharp Cheddar: Whole Foods – 365 Sharp Cheddar (Block)
Bacon: Walmart's Great Value Brand
Shop Discount Stores Like Aldi and Save-A-Lot
Aldi carries Organic & Grass-Fed & a ton of other keto grocery items! (Look for a link to that soon.) Don't shy away from big box warehouse "clubs" like Sam's Club & Costco – if you're buying in bulk (especially meat & chicken), the membership fee is worth it. Just make sure that you don't buy food that will spoil before you can use it.
Shop At Thrive Market & Save
Check out Thrive Market! If you haven't shopped at Thrive, you need to start. You can find keto-friendly foods fast with a quick keto search and get fabulous deals – online – in your PJ's:) I wish I had known about Thrive sooner.
Save Money At Whole Foods With Your Amazon Prime Membership
As if you didn't need another reason to get Amazon Prime – Amazon became the proud owner of Whole Foods in 2017 – now Prime members get exclusive discounts & up to 10% off Sale Items.
Find The Best Sales + Deals
Technology is on your side here – let's take a moment & be grateful we don't have to run from store to store doing price checks.
Ah. Wasn't that nice?
I hope you enjoyed that moment of zen because we're treading into price-matching territory! Here's the deal – you win the battle of price matching if you dive deep into the store policies. Once again, – knowledge is power.
Walmart – No Longer Price Matches – Read More Here
Sam's Club – Price Match Policy
Target – Price Match Policy
Use apps like Basket that compares in-store and online prices – and – finds unadvertised deals – so you know which store has the better price.
When you find a good deal – buy extra butter, meat, chicken – what have you – and – freeze it!
Here are 21 Keto Freezer Meals you can refer to later:)
Save Money & Use The App
Safeway's app lets shoppers to scan bar codes for deals and load digital coupons instantly. Other stores with apps:
I never checkout without a coupon code – and if you can't find one – ask the attendant. 9 times out of 10 they'll give you one.
Keto Supplements & Subscriptions
There are a million and ten keto supplements, boosters, vitamins, bars, and subscription clubs, and I've used a few. But here's the thing: None of these are necessary to succeed on the keto diet. Skip them for now and stick with healthy food choices to power up your meal plan.
I know we've covered several ways to do keto on a budget so here's a quick rundown.
Cook At Home: Fast food and restaurant meals are convenient but costly
Meal Plan: Plan your meals after you check the sales.
Choose recipes with 5 simple ingredients or less
Avoid the specialty sections & products
Buy in bulk
Shop What's In Season for Savings
Buy generic
Use store apps for additional discounts
Shop at Thrive
Skip the supplements
How Do You Start Keto For Free?
You don't have to subscribe to a meal plan service to get started on the keto diet. I've made my content free to make it easier for everyone to benefit from a low carb lifestyle. Total Keto for Beginners helps explain in detail what the ketogenic diet is and what you can expect. I'll list other resources you can read and download below. (For Free)
Final Word: You can do keto on a budget and make simple meals work for you. If you have any tips or strategies that I have missed, please comment and let me know.
Kickstart Keto Without Giving Up Your Favorite Foods!
I've lost 148 pounds on the keto diet and maintained that weight loss for six years!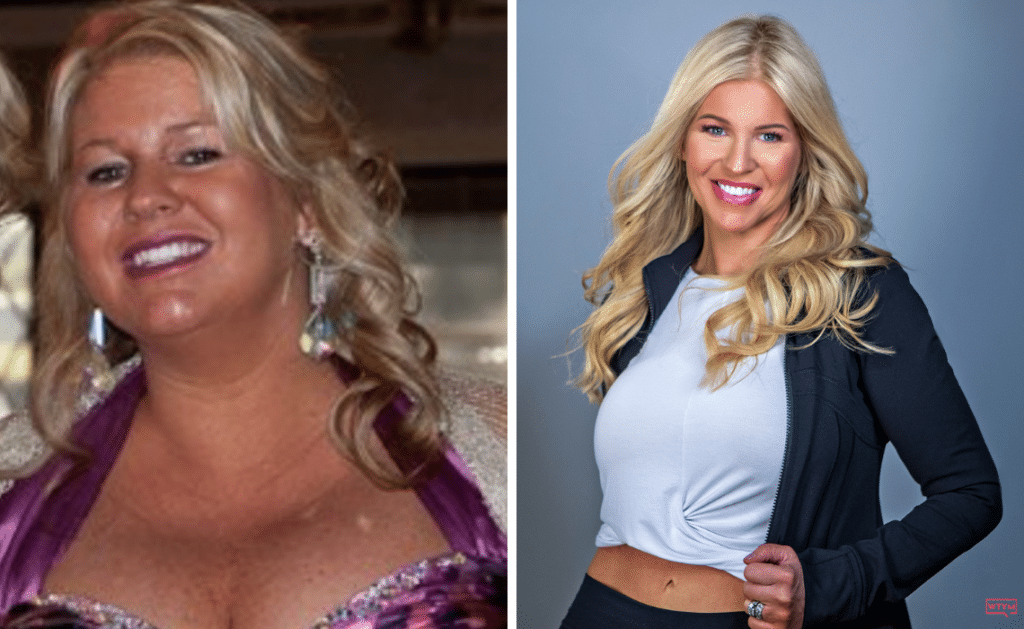 I wrote a book that details my weight loss journey, Rebel Keto, which includes over 100 recipes and is coming soon. But I don't expect you to wait on my book to get started, so I am offering my digital recipe books, Crave-Worthy Keto, at a discounted rate of 35% off for a limited time.
Crave-Worthy Keto is the ultimate collection of over 40 low carb recipes for all of the foods you crave for breakfast, make ahead meals, breads, and 30-minute dinners. All with 5 net carbs or less! Don't wait another day to get started! Buy Crave-Worthy Keto now and download them instantly!
Budget-Friendly Keto Recipes
Keto Diet Resources
Save Keto On A Budget Tips & Hacks!