That's right ladies. These dollar store activities for kids are all 100% do-able BOREDOM BUSTERS kids LOVE!
I know this because I have carefully combed through all of the dollar store DIY's and kids activities on Pinterest, and cherry picked the best ones based on what I am now calling the Mom Summer Reality Check List.
You see, sometimes all the time, moms get a little carried away and go overboard when we choose our summer bucket list activities.
We pick the wrong DIY and end up over reaching & over paying eventually becoming so frustrated we fall into a Mom Fail Summer Coma.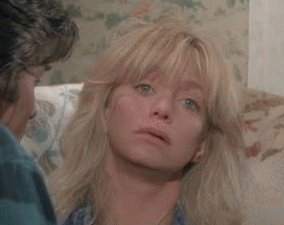 In order to prevent this all too common phenomenon from happening to you please take this advice:
Don't overfill your summer bucket!!
Just relax & have fun with your kids doing these super easy-who cares if they mess it up it came from the dollar store activities!!!
DIY Obstacle Course
Watch this step by step tutorial that shows you how to set up an obstacle course using dollar store materials! Awesome idea from Inner Child Fun!
$1 Giant Dry Erase Mat ~ i heart arts n crafts
Here's one of my kids favorite dollar store activities! You'll need: empty water bottles, duct tape, dish soap, food coloring & mismatched socks!
Make Fluffy Slime You can get everything you need at the dollar store! Including a large shower curtain to use as a drop cloth for easy clean up!:)
Easy DIY Sprinkler
You probably won't have to leave your house to gather the "supplies" needed for this old school fun kids activity from Full Time Kid
Make Shaving Cream Bathtub Paint All you need is dollar store brand shaving cream, a muffin tin, & food coloring!
Make shaving cream Glow in the Dark This may be one of the coolest dollar store DIY's-You Need to See This
DIY a one of a kind Sensory Play experience with Shaving Cream + Kool Aid
Who's up for Shaving Cream Water Balloons ?
DIY Cool Off Necklace Beat the heat with this frozen necklace made by threading sponges together & freezing!
Erupting Ice Chalk DIY it with cornstarch, baking soda, paint or food coloring, vinegar, ice cube trays & squeeze bottles – all available at the Dollar Store!
Make Giant Bubbles Super fun & inexpensive dollar store activity using Dawn dishwashing soap & a hula hoop!
DIY Pool Noodle Lightsabers Grab a few pool noodles from the Dollar Store – Add Duct tape & boom: Your kids are entertained for hours!
Paper Towel Butterflies Who knew paper towels + food coloring + pipe cleaners are so much fun?
Dollar Store Doll Swing Dollar Store Transformation! This adorable swing started as a stackable bin at the Dollar Tree!
Get Crafty with Flip Flops For $1 per pair, Dollar Store flip flops make a fabulous craft canvas for all ages!
DIY Travel Chalk & Magnet Board Transform a Dollar Store baking sheet into a magnetic chalk board – perfect for summer & holiday road trips!
Free Printable Summer Bucket List ~ Yellow Bliss Road
Soap Clouds Ever wondered what would happen if you microwaved soap? Spoiler Alert: It's one of those dollar store activities your kids will never forget!
Soda Bottle Boats If you're looking for dollar store activities for younger kids check out this idea!


Balloon Tennis Stuck inside? Play tennis with balloons!
DIY Rock Garden Caterpillar Let your kids express their creativity & energy!


DIY Sponge Bombs ~ Inner Child Fun
Ice Eggs ~ A Little Learning For Two
Cupcake Decorating Dollar Store Style ~ Traveller Today
Here's 12 Ways to Play With Tape in case you're stuck inside!
Rainbow Sidewalk Chalk Paint ~ Learn Play Imagine
Hula Hoop Canopy ~ Alanna George
DIY Water Slide ~ LDSym
Totally do-able, right?
Share this list of dollar store activities with your kids and let them pick which one you do first.
If you're feeling brave you could even take them with you to get the supplies.
But we both know you'll save money & time if you go solo:)
Did I Miss Anything?
Which activity from today's line-up are you going to try first?
Or maybe I didn't mention one of your favorite summer boredom busters?
Either way, please let me know by leaving a comment below!
Don't Miss These Activities + Tips!
Don't forget to Save!
For More Activities & Tips, Follow Me On Pinterest or Subscribe below! Leave A Comment, Ask A Question – Tell Me What's On Your Mind!
About Heather
Hey! Thanks for sticking around. I started this blog to help people – with pretty much everything that crossed my mind:)
If you take a look around this website, you'll find a little bit of everything: parenting, motivation, diet, weight loss – there is a TON of content.
If you need help, please reach out. In addition to blogging full-time, I'm a Health Coach, and I'm a mom of three awesome kids – 2 girls & one son who happens to have autism.
I'm continually seeking balance to do all of the things – and I'd love to help you do the same.
You Can Find Me On Facebook.
I'm also on Pinterest.
And YouTube.
One day I may regularly participate on Instagram, who knows:)
–Heather