That's right, ladies. These dollar store activities for kids are all 100% do-able BOREDOM BUSTERS kids LOVE!
I know this because I have carefully combed through all of the dollar store DIY's and kids activities on Pinterest, and cherry-picked the best ones based on what I am now calling the Mom Summer Reality Check List.
This post may contain affiliate links that help keep this content free. [Full Disclosure]
This post was initially published on June 14, 2018, and has been updated on May 15, 2020, due to dire need for kids' activities ideas before all moms lose their minds.
Sometimes, moms get a little carried away and go overboard when we choose our summer bucket list activities.
We pick the wrong DIY and end up overreaching and overpaying, eventually becoming so frustrated we fall into a Mom Fail Summer Coma.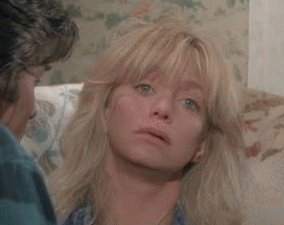 To prevent this all too common phenomenon from happening to you, please take this advice:
Don't overfill your summer bucket!!
Just relax & have fun with your kids doing these super easy-who cares; if they mess it up, it came from the dollar store activities!!!
Since I'm updating, I'll level with you on where I am right now: I have three kids under one roof for the first time in a year. My oldest is 19, and she wants to – go back to college. My middle child is 12 and spends way too much time on Tik Toc, and my youngest is an eight-year-old boy with autism.
So yeah, we're pretty busy – crazy. Look, I know how easy it is to fall into the "Good Mom" comparison trap. Especially when you're on Facebook looking at everyone else's fab vacations or what seems like happy kids and then cut to you – broke – in your kitchen with a bunch of sad kids with way too much time on their hands.
So, I did what is now my job, and I rounded up all of the best Pinterest-y style Dollar Store kids activities, so you wouldn't have to sort through a million pins to get inspired.
If I left off your favorite idea – do not come for me – leave a comment and I'll add it. (Yes, I am THAT tuned in to work right now because otherwise, I may lose my mind – I'm also working on a Keto book since my third job is a Health Coach. I figured I'd mention the food side of this blog since we're now BFF's – so, if you're looking for healthy ideas – I have your back.
But, let's stick to what got you here in the first place. Here are a bunch of things for your kids to do at home from the dollar store this summer. I'm going to kick this thing off with a list of cheap supplies – and since I can't link to Dollar General, I'll hook you up with some Amazon links. Just in case you're shopping from home.
Dollar Store Activity Supplies
Watch this step by step tutorial that shows you how to set up an obstacle course using dollar store materials! Awesome idea from Inner Child Fun!
4. Or go with this $1 Giant Dry Erase Mat idea via i heart arts n crafts
Here's a favorite Oh – So – Pinterest-y style kids dollar store activities. All you'll need to accomplish this mission is empty water bottles, duct tape, dish soap, food coloring & mismatched socks! If you're like me you have plenty of those on hand.:)
5. Or go the DIY route with a straw and a cup – via A Sparkle of Genius
Try making Fluffy Slime You can get everything you need at the dollar store – including a large shower curtain to use as a drop cloth for easy clean up!:)
6. Easy DIY Sprinkler
You probably won't have to leave your house to gather the "supplies" needed for this old school fun kids activity from Full Time Kid
All you need is dollar store brand shaving cream, a muffin tin, & food coloring!
This may be one of the coolest dollar store DIY's-You Need to See This
9. DIY a one of a kind Sensory Play experience with Shaving Cream + Kool Aid
11. DIY Cool Off Necklace Beat the heat with this frozen necklace made by threading sponges together & freezing!
12. Erupting Ice Chalk DIY it with cornstarch, baking soda, paint or food coloring, vinegar, ice cube trays & squeeze bottles – all available at the Dollar Store!
13. Make Giant Bubbles Super fun & inexpensive dollar store activity using Dawn dishwashing soap & a hula hoop!
14. DIY Pool Noodle Lightsabers Grab a few pool noodles from the Dollar Store – Add Duct tape & boom: Your kids are entertained for hours!
15. Paper Towel Butterflies Who knew paper towels + food coloring + pipe cleaners are so much fun?
16. Dollar Store Doll Swing Dollar Store Transformation! This adorable swing started as a stackable bin at the Dollar Tree!
17. Get Crafty with Flip Flops For $1 per pair, Dollar Store flip flops make a fabulous craft canvas for all ages!
18. DIY Travel Chalk & Magnet Board Transform a Dollar Store baking sheet into a magnetic chalk board – perfect for summer & holiday road trips!
21. Soap Clouds Ever wondered what would happen if you microwaved soap? Spoiler Alert: It's one of those dollar store activities your kids will never forget!
22. Soda Bottle Boats If you're looking for dollar store activities for younger kids check out this idea!
24. Or make Sensory Bins using one of these fab ideas


26. DIY Rock Garden Caterpillar Let your kids express their creativity & energy!
27. Make use of those dollar store sponges and make DIY Sponge Bombs via Inner Child Fun
28. Or do a science experiment with this Ice Eggs idea via A Little Learning For Two
32. Re-think a hula hoop and a bedsheet – Hula Hoop Canopy ~ Alanna George
Totally do-able, right?
Share this list of dollar store activities with your kids and let them pick which one you do first.
If you're feeling brave you could even take them with you to get the supplies.
But we both know you'll save money and time if you go solo:)
Did I Miss Anything?
Which activity from today's line-up are you going to try first?
Or maybe I didn't mention one of your favorite summer boredom busters?
Either way, please let me know by leaving a comment below!
Don't Miss These Activities + Tips!
Don't forget to Save & Share!