If you're looking for healthy mason jar salad recipes you can make ahead for the week, stay tuned. You'll be surprised to learn how easy it is to create a grab-and-go lunch plan with the following easy salad in a jar recipes.
This post may contain affiliate links that help keep this content free. [Full Disclosure]
What size mason jar is best for salads?
The mason jar you choose for packing salads depends on you and your eating habits. The two most popular choices are 16 and 32-ounce mason jars. A 16-ounce mason jar lends itself to be perfect for a lighter side salad. A 32-ounce size is more of a meal-sized jar that ensures you have space for all of your ingredients and, big bonus, keeps you from the headache of trying to smash your ingredients to get the jar closed.
As far as where to get these jars, you can order a 12-pack of 32-ounce mason jars on Amazon, but if you'd like to save a few bucks, you'll find the prices at your local stores are much cheaper. Check out Wal-Mart, Home Depot, and Dollar General.
How Do You Prevent Mason Jar Salads From Getting Soggy?
Good question. There is nothing worse than soggy salad syndrome. Well, technically there is, but for today's purposes, let's stick to salads. All you need to do is follow the steps to layer the salad properly to keep it sog-free. Strategically ordering ingredients by keeping the salad dressing and other wet ingredients at the bottom of the jar will keep the ingredients nice and sog-free for up to 4 days.
7 Steps to The Perfect Salad In A Jar
Layer 1 Dressing: Always start with dressing! Use as much as you like, but usually, 3-4 tablespoons is enough
Layer 2 Crisp Veggie Barrier: Add ingredients like non-absorbent veggies (carrots, cucumbers, onions, peppers) and legumes like chickpeas and beans that won't soak up all the dressing
Layer 3 Veggie Layer: Continue layering with softer vegetables like tomatoes, mushrooms, and fruit
Layer 4 Grain & Pasta Layer: Add any quinoa, brown rice, or pasta
Layer 5 Protein: Now you're ready to add in ingredients like hard boiled eggs, chicken, tuna, and cheese
Layer 6 Crunch Time: Add nuts & seeds for added protein, flavor and texture
Layer 7 Greens: The final step is adding is lettuce, arugula, or romaine!
How Long Do Mason Jar Salad Recipes Last?
Depending on the ingredients you use, these can last between three and five days in the refrigerator. If you are meal prepping, you can feel safe putting these together on Sunday for the upcoming week, and you'll be good to go. You'll want to eat the salads using ingredients like tomatoes, cucumbers, shredded cheese, and chicken within two to three days. Salad combos with quinoa, broccoli, carrots, and legumes last longer, so feel free to put them toward the back of the line-up.
Mason Jar Salad Hack: By the way, if you love cool gadgets that make your life easier, check out these Leak Proof Salad In A Jar Containers. These come correct with a leak-proof lid with a built-in dressing container. Oh, and ladies, they are also dishwasher safe. Score.
Here are 16 fabulous recipes that make the perfect portable lunch!
16 Salads For Meal Prep
Summer Quinoa Mason Jar Salad
Serves: 8 (16-ounce jars)
Prep Time: 15 minutes
Cook Time: 15 minutes
Total Time: 30 minutes
Ingredients
Salad:
2 cups quinoa (or other pasta, quinoa, couscous, etc.)
2 pints of grape tomatoes
2 large cucumbers
1–2 small jars of sun-dried tomatoes or peppers (I used DeLallo brand)
1 cup feta cheese
Lemon Dill Dressing Ingredients
3/4 cup olive oil
1/4 cup water
2 tablespoons white vinegar
1 clove garlic
1/2 teaspoon salt
fresh lemon juice (to taste)
a handful of fresh dill (to taste)
a handful of fresh parsley (optional)
Instructions:
Cook quinoa according to package directions. Let it cool while you prep the dressing.
Dressing: In a bowl or food processor, blend olive oil, water, white vinegar, garlic, salt, lemon juice, dill, and parsley until smooth.
Set out your mason jars assembly-line style, layer dressing, tomatoes, quinoa, cucumbers, peppers, and feta cheese.
Store these in the refrigerator for up to 4 days.
Rainbow Mason Jar Salads
Serves: 4 (24-ounce jars)
Prep Time: 15 minutes
Cook Time: 15 minutes
Total Time: 30 minutes
Ingredients
½ cup dry red quinoa
1 lemon, juiced
1 tablespoon olive oil
¼ cup crumbled feta
1 cup mini grape tomatoes
1 orange pepper
4 radishes
1 cup yellow chickpeas
1 cup shelled edamame
1 cup diced celery
4 cups purple spinach
Instructions:
Cook the quinoa according to package directions. Set it aside to cool, then toss the quinoa with the juice of one lemon, one tablespoon of olive oil, and crumbled feta. Let that hang out to the side while you prep the salad.
Slice the grape tomatoes, dice the pepper, radishes, and celery.
Set out 4 mason jars assembly-line style: start with the quinoa, followed by the sliced grape tomatoes, diced orange pepper, radish, chickpeas, edamame, celery, and spinach.
Store these in the refrigerator for up to 4 days.
Cruciferous Salad With Asian Sesame Dressing | MJ & Hungryman
Healthy Low Carb Meal Prep: Greek Salad with Chicken | Wholesome Yum
Meal Prep Low Carb Big Mac Salad Jars | The Girl on Bloor
Wheat Berry & Blistered Tomato Salad with Basil Almond Pesto | Floating Kitchen
Meal Prep Salad: Low Carb Chicken Avocado Club | Eating Bird Food
Turkey Burger (Low Carb+High Protein) | Food Faith Fitness
Chicken Salad with No-Mayo Dressing | Kristine's Kitchen
Enjoy your salads! Drop back in after you've tried a few and let me know your favorites!
Kickstart Keto Without Giving Up Your Favorite Foods!
Need more easy low carb recipes? I understand! I've lost 148 pounds on the keto diet and maintained that weight loss for six years!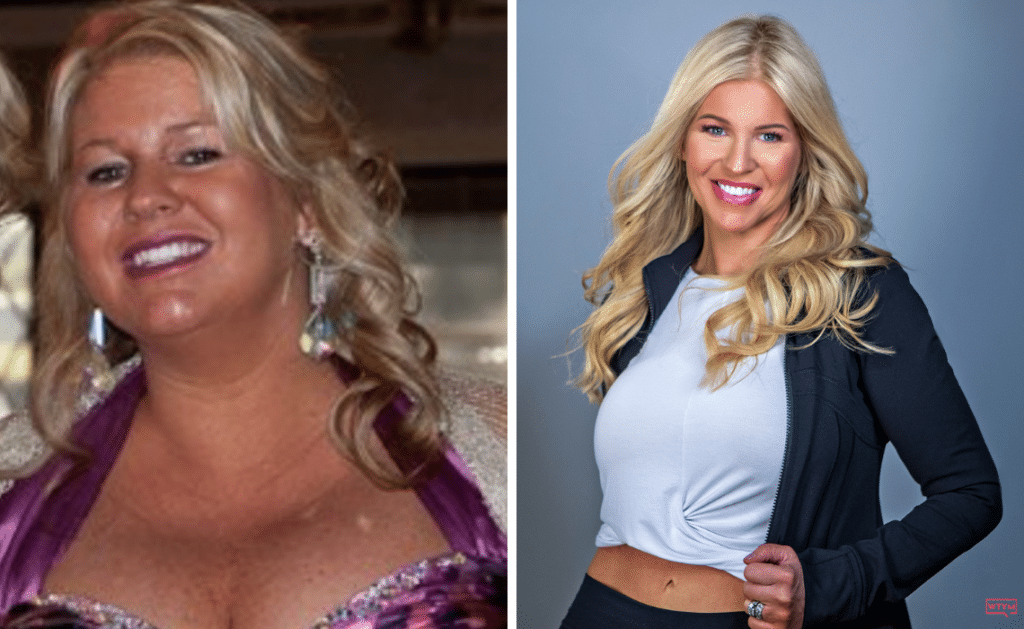 Did I Miss Anything?
Which recipe from today's line-up are you going to try first?
Or maybe I didn't mention one of your favorite recipes?
Either way, please let me know by leaving a comment below!
More Healthy Meal Prep Tips & Recipes
Don't Forget To Save & Share!