Meal prep the way to your weight loss goals with these fabulous low carb recipes for the keto diet! From helpful tips to the best keto crockpot, Instant Pot, and low carb meal prep recipes for breakfast, lunch, and dinner- this is the must-have meal planning guide!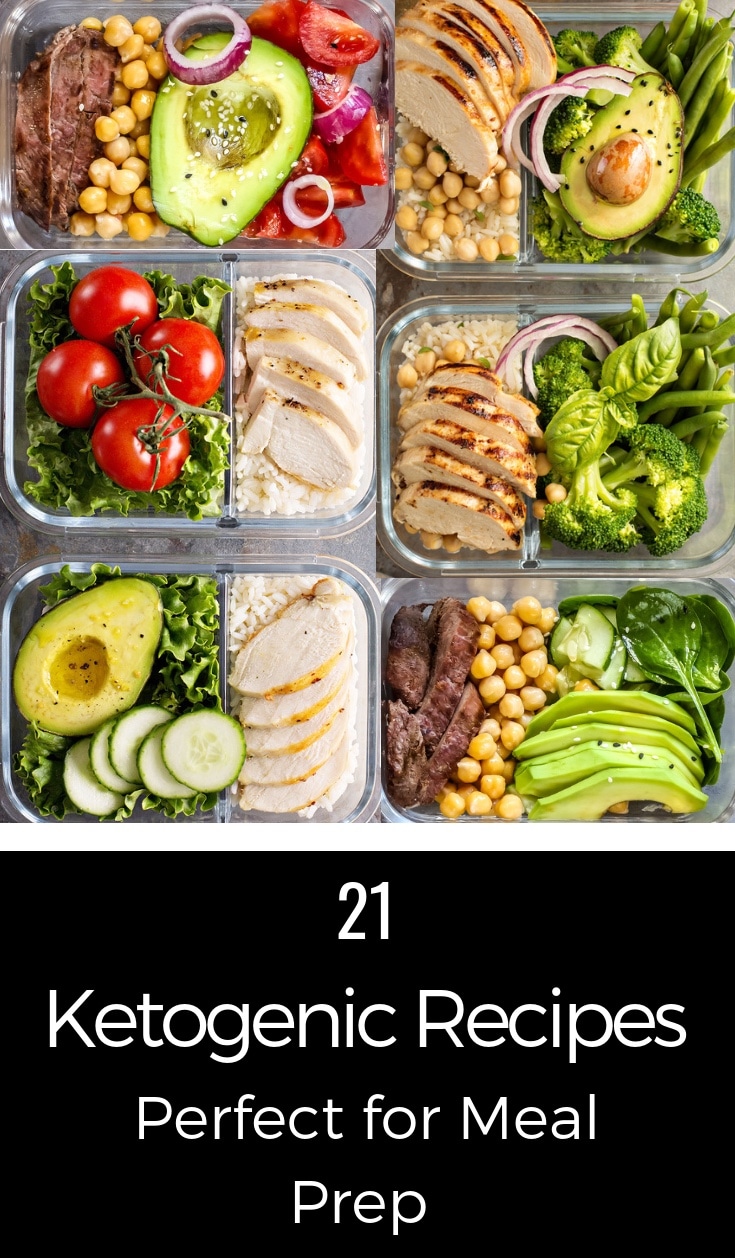 This post may contain affiliate links that help keep this content free. [Full Disclosure]
Are you a Meal Prepper?
Also known as batch cooking, Meal Prep Monday, or cooking all weekend the country (and Instagram) is obsessed with it. Those of us on strict diet plans like keto understand why: making meals ahead is the key to sticking to a diet – so you can lose weight & live a healthier lifestyle!
But meal prepping doesn't come easily to everyone! Raise your hand if you've ever tried to make a quick trip to the grocery store to grab your "meal prep stuff" and emerged three hours later an older – more defeated version of yourself.
Anyone?
Well, in case I'm not the only one with a hand raised here I thought I'd share a few keto meal prep tips I've picked up over the past few years to simplify things for you!
Preparing meals in advance helped me stay on track when I started my weight loss journey. I've lost 148 pounds on the keto diet and maintained that weight loss for six years!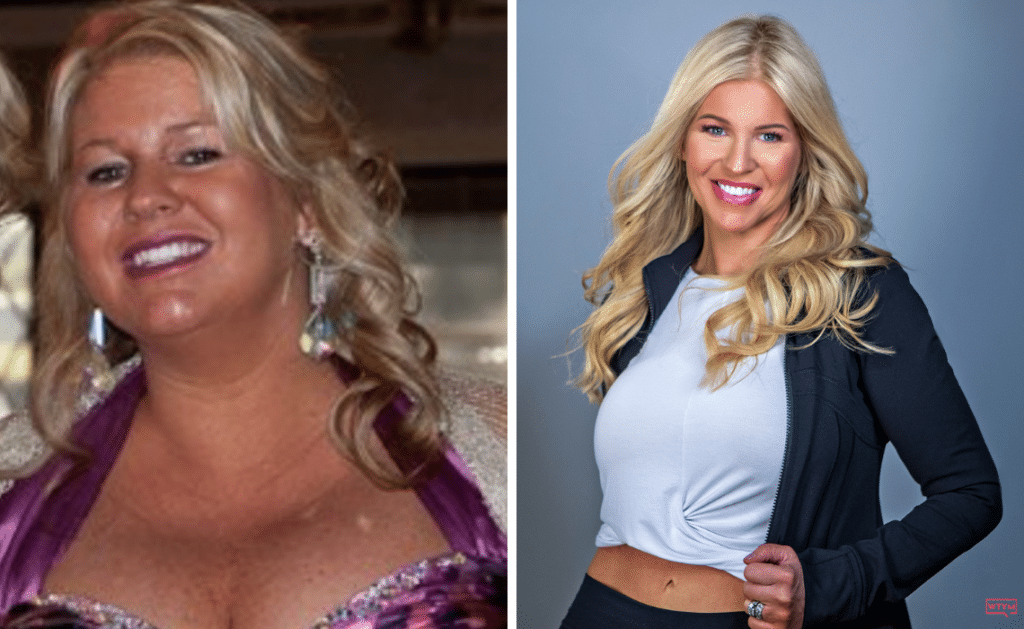 I wrote a book that details my weight loss journey, Rebel Keto, which includes over 100 recipes and is coming soon. But I don't expect you to wait on my book to get started, so I am offering my digital recipe books, Crave-Worthy Keto, at a discounted rate of 35% off for a limited time.
Crave-Worthy Keto is the ultimate collection of over 40 low carb recipes for all of the foods you crave for breakfast, make ahead meals, breads, and 30-minute dinners. All with 5 net carbs or less! Don't wait another day to get started! Buy Crave-Worthy Keto now and download them instantly!
Now, let's get back to the Meal Prep Tips, shall we?
Planning Your Meals
Nail down a process for finding your week's recipes and make your grocery list. Make it easy on yourself by selecting recipes that you can eat more than once, or that you know you can use for multiple meals.
Save your recipes to a Pinterest board or screenshot your favorites-whatever works best for you.
Just find a system!
Make sure each meal includes a balance of healthy fats, lean protein, vegetables, and fiber-filled carbs.
Don't know the right balance for you?
Here's a Free Keto Macro Calculator that will tell you exactly what you should be eating depending on your goals!
Don't Spend All Weekend Meal Prepping
Unless spending all day cooking, chopping and dicing is your passion, don't spend an unlimited time meal prepping.
Set a timer for 2-3 hours and when it dings – you're done! You'll be surprised at the amount of food you can prep in a small window of time.
Start by cooking things like chicken or beef (that take the most time) and get the chopping & dicing done while you wait.
I like to gather any herbs and spices I'm using at this time too-just to have them all in one place. I haven't gotten around to organizing my spice cabinet yet, so this helps save time and frustration.
Speaking of spice cabinets is it normal to have ten half-full garlic powders circa 2005? I really need to get on top of that situation ASAP!
Legit Meal Prep Tools
Want to know how to make meal prep day A LOT LESS STRESSFUL? Make sure you have the right stuff! This post covers all the coolest time-saving kitchen gadgets & must have items! Read it here (or bookmark it for later:)
Containers
Make it easy on yourself by using perfectly portioned reusable meal prep containers.
If you prefer glass go with this Glasslock set. I know it's tempting to go the cheap route – But consider investing a little more to be sure your food is sealed efficiently (to avoid freezer burn) and your containers will last. Plus, you won't have to fight with those bleeping lids that are just the worst.
For a plastic option, these are great – freezer, microwave, and dishwasher safe meal prep containers!
Use freezer tape & a Sharpie to label each container with the meal info/macro #/date prepared and use by date! You may want to jot down a few recipe notes too!
Ex: Cook at 450 for 30 minutes, Serve over cauliflower rice or stop being so hard on yourself you are doing a fabulous job!:)
Cook Chicken Ahead of Time
You can pre-roast a chicken on meal prep day and use it for making soups, salads, and sandwiches later in the week. Here's how I use the Instant Pot to prep a whole chicken – Rotisserie Style!
Speaking of chicken, you'll want to take a look at these 26 Easy Keto Chicken Dinner Recipes! They're perfect for meal prep!
Batch Cook Bacon
Batch cook bacon to keep on hand in the fridge or freezer for recipes-if you can keep it! Mine has a way of disappearing into my mouth.
Crockpots, Slow Cookers & Instant Pots, Oh My!
No matter which make or model you are operating with you are looking at your best time-saver!
For example, it only takes 15 minutes to put together these mouth watering burritos in your slow cooker. Then you've got around 8 hours free to enjoy life until you're in pure burrito heaven.
I'm also a huge fan of this Lemon Garlic Chicken. You can prep it in 10 minutes, and cook it in your crockpot, Instant Pot, or your oven.
Here's 40 more of my favorite keto crockpot recipes!
You may also want to take a look at these Keto Instant Pot Recipes & 25 Low Carb Slow Cooker Recipes!
Vegetables & Fruit
You've got two options. Save money on veggies (& fruit) and choose recipes using those that are in season.
Yes, that does make meal planning take a bit more time, but it's an option.
Also, you can buy fruits & veggies in bulk and freeze for later. Or buy frozen veggies & fruit-they are picked at their peak & often contain more nutrients than fresh!
Door number 2?
Just go ahead and buy them pre-cut. I've found that I throw away fewer onions and it doesn't cost that much more! With three kids and a busy schedule, I consider this a fair trade for the time it saves me!
Worried You Can't Afford A Healthier Lifestyle?
Check out Thrive Market! They're on a mission to make the best healthy foods & products affordable & accessible to everyone – especially if you're on a budget! (And they have a shop by diet option that makes it super easy to find legit keto foods – fast!:)
Freezer Meal Prep (Make Ahead & Freeze)
You can freeze almost anything! If you are trying to save money or plan ahead or both – Learn how to make your freezer work for you! I'm telling you freezer cooking helped me SO MUCH!
Read the Busy Mom's Guide To Healthy Freezer Cooking if you want to know more. There's a free Freezer Foods Cheat Sheet you can download/print/save for future reference!
Plan for Your Worst Hangry Times First
Yes, hangry. You know, when hunger meets anger, and you no longer can function as an appropriate human? Those are desperate times, y'all.
If that's 3 o'clock and you'll be at the office or the magical wonderland that is the school carpool line, make sure you've prepped something appropriate to eat like one of these fat bombs or keto snacks on the go!
Dance in Your Kitchen
Wait – What? Ok – I know it sounds crazy, but hear me out on this one. A few years ago I read an Oprah-esque article about how women need to take their power back and yes, that included the kitchen.
Why not have fun?
You shouldn't feel like you're slaving your weekend or weeknights away!
Life is too short.
Cue up a little Rump Shaker or Cheeseburger in Paradise while you're doing your best Betty Crocker or better yet-your best YOU.
Play whatever makes you happy. Hang a disco ball over your sink if you want to!
P.S. – You can read the article here🙂
Make It Look Good
See, now that you'll be eating at home more often you're going to want it to look as close to 4 star quality as possible. Especially if you love sharing your meals on Instagram:) You won't believe the difference creating grill marks on chicken, burgers, steak, and sandwiches makes!
Pro-Tip: Buy a Cast iron skillet to pretty up your food. This is good one:)
Start Now
Without a doubt, a low carb diet works. I've lost over 140 pounds. But I had to learn to plan and prepare my meals to get there. It wasn't easy with a family of three (now 5!), but I did it.
Planning my meals and learning the right way to meal prep for my diet got me to my goal (& keeps me here.) And if I can do, you can too.
Ok. It wouldn't be right for me to give you all of these fabulous keto meal prep tips and just leave you hanging. So, I've gathered the best ketogenic recipes to start meal prepping for breakfast, lunch, and dinner for you. Most of these are make-ahead situations to save you time later on in the week.
Keto Meal Prep Recipes – Breakfast
Keto Meal Prep – Lunch
Keto Meal Prep – Dinner
Dessert
Final Word: Meal prep can make the difference between success and failure on the keto diet any diet.
Preparing meals ahead will save you when you're crunched for time and when a late night craving hits! I hope these tips and recipes help make your life a little easier.
If you're worried that you can't afford a healthier lifestyle, please check out the Keto On A Budget Tips and Budget Meals!
You can find a ton of fabulous ketogenic recipes for breakfast, lunch, and dinner here & these are a few of my quick keto dinner favorites!
Need More Help? You Have Options!
– Hire Me as your Health Coach! I have few spots open on my calendar, and I'd love to work with you one on one! Take a look at my Rebellious Keto Coaching Package.
Don't Miss These Keto Recipes & Healthy Tips!
Save these Meal Prep tips & recipes!
Today's Quote: "The best preparation for tomorrow is doing your best today." H. Jackson Brown Jr.