Super Easy Egg Keto Breakfast Muffins. These low carb muffins make the perfect keto breakfast on the go. Make them ahead for busy mornings or put them together in 10 minutes for a low carb, ketogenic breakfast that will keep you full until lunchtime.
This post may contain affiliate links that help keep this content free. [Full Disclosure]
When I decided I was going to commit to a healthy lifestyle to lose weight, I knew my breakfast routine had to change. Coffee and drive through was not the keto breakfast of champions!
I knew enough about myself to know that setting up too much of an AM routine would be setting myself up for failure. I'm not a morning person, and at thirty-something, I probably wasn't going to change!
My solution for a busy morning? Well, it eventually grew into a full-on meal prep situation, but it started with playing with variations of recipes of my grandmother's carb-loaded muffins she used to make for her Sunday school class.
Sybil was a cooking machine! Of course, she was old school Mississippi style. Lots of buttah, sugah, and bread.
Don't get me wrong. Southern food is delicious, but people are dropping like flies from cardiovascular disease, high blood pressure & diabetes.
The good news is that with a few adjustments – you can make healthy, low carb food taste just as amazing!
For this Super Easy Egg Keto Breakfast Muffins recipe, I only had to make a few changes.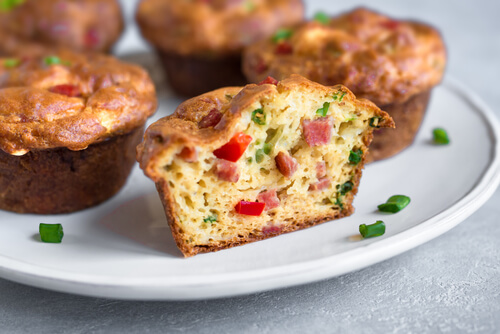 You'll find these breakfast muffins are super simple to put together especially if you are meal prepping! The only thing that's at all time consuming is cooking the bacon, and you can do that ahead of time or if you don't think it's too much of a sin-cook it in the microwave!
If you're using frozen spinach make sure you thaw it & let it dry out or your eggs will be all watery & that's no good! You can dry it fast by pressing it with a towel or paper towels to speed up that process if ya need to!
How To Store Egg Muffins & Make Ahead Options
You can store these muffins in the fridge for up to 5 days. Reheat individual muffins in the microwave for 15 seconds!
To Freeze: Allow muffins to cool completely, then wrap each muffin with plastic wrap and freeze in ziplock freezer bags for up to 3 months!
More Must-Have Keto Breakfast Recipes
If you like this easy keto egg muffins recipe, then you need to check out these low carb favorites!
Keto Sausage Balls With Almond Flour – We're taking sausage, almond flour, cream cheese & egg to another level with 1.4 net carbs!
Keto Breakfast Sandwich Recipe with Egg, Avocado & Cheddar – Loaded with flavor, this filling protein-packed breakfast is full of healthy fats with only 4 net carbs.
6 Ways To Make Chaffles – Chaffles (keto waffles) are the easiest 2-ingredient keto breakfast and they're super simple to customize.
Easy Keto Breakfast Muffins With Sausage – The perfect low carb, high protein breakfast recipe-with under 2 net carbs per muffin!
10 Minute Blueberry Mug Cake – Make this low carb, keto blueberry mug cake in the microwave in less than 10 minutes with almond and coconut flour, and vanilla – with 5.7 net carbs.
Keto Bread – Even if you don't consider yourself a baking expert you can make this keto bread recipe – even if you don't have a bread machine or a loaf tin! If I can bake this gluten-free, low carb, and homemade bread with almond flour, you can too.
Print
Super Easy Egg Keto Breakfast Muffins
---
Author:

Total Time:

30

Yield:

10
Description
Colorful, hearty, satisfying and super easy these keto breakfast muffins are just what you need on busy mornings! Crisp bell peppers, spinach, cheddar cheese, bacon, and fluffy eggs come together in minutes to create the perfect low carb breakfast or snack with 1.5 net carbs and 3 WW SmartPoints.
---
10 Eggs
6 Ounces (1/2 Package) Turkey Bacon
1 Cup Spinach (Fresh or Frozen-Use 1/2 Cup Thawed & Drained Frozen)
1/3 Cup Sharp Grated Cheddar Cheese
1 Green Bell Pepper
1/4 Cup Green Onion
Salt & Pepper
---
Instructions
Preheat oven to 375
Fry bacon & allow it to cool.
Rinse the spinach & dice bell pepper & onion.
Use the butter to grease a 12 cup muffin tin.
If you're using frozen spinach and its still soggy from defrosting, set it in a strainer in the sink & take a towel or (several) paper towels & press down to soak up any water remaining. This will keep your eggs from being runny!
Crack those eggs open & start beating them in a glass bowl. Or a plastic bowl. (Pro Tip: The bowl doesn't really matter! What matters is you avoid a shell situation!!! Try not to chip an egg shell off into that bowl!)
If you're not in too much of a hurry you can beat the eggs for about two minutes.
If you are late already, go ahead & start adding your ingredients.
Just toss in the spinach, cheese, bell pepper, and whatever is left of the bacon. I know you ate some of it.
Mix all of that up until you just can't take it anymore & then it's time to fill your muffin cups.
Fill each cup about 1/2 to 2/3 full. If you overfill you will have a oven cleaning project this weekend that you do not want.
Bake for 15 minutes!
Prep Time:

10 Minutes

Cook Time:

20 Minutes

Category:

Low Carb/Keto

Cuisine:

Breakfast
Keywords: keto breakfast, low carb breakfast, keto muffins, low carb muffins, keto, low carb, breakfast
Kickstart Keto Without Giving Up Your Favorite Foods!
Need more easy low carb recipes? I understand! I've lost 148 pounds on the keto diet and maintained that weight loss for six years!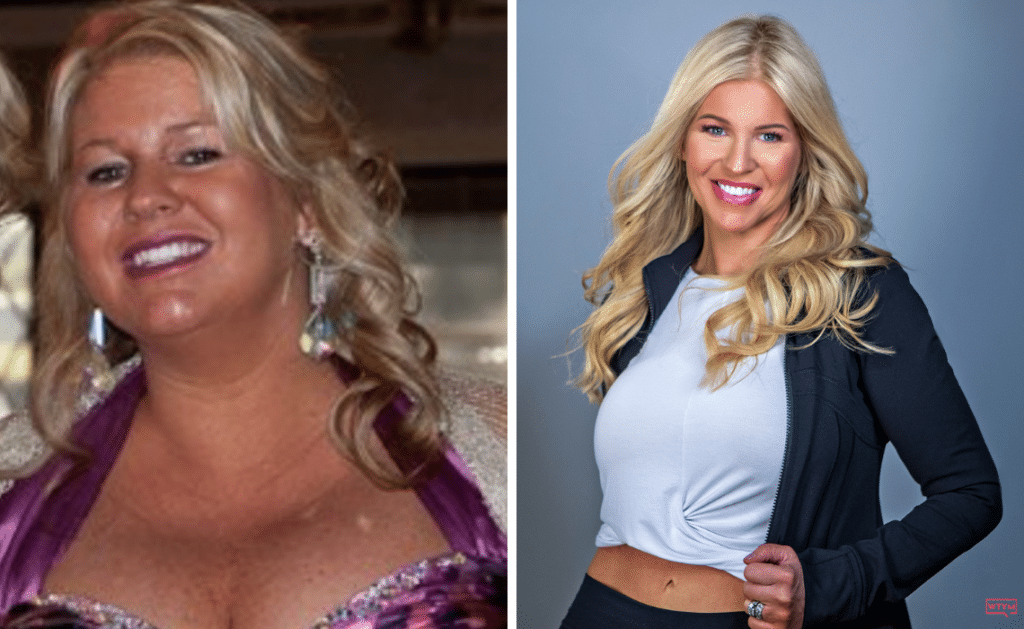 PSST! —>In my new book, Rebel Keto, I walk you through every detail of how I lost the weight on keto – without doing macro math at every meal. If you are a woman who is tired of trendy diet B.S. and you need a real-world roadmap to help you navigate the keto diet and drop the weight like a bad habit, get your copy of Rebel Keto today – right here.
Stock Your Keto Pantry!
Get the go-to keto pantry staples, meal plans and exclusive Word To Your Mother reader discounts on my Shop Page here. Need a shopping list? Click here!
And for more than 500 Low Carb Keto Meal ideas and easy recipes, check out my Keto Recipes Index!
Don't Miss These Keto Breakfast Recipes & Tips!
Save Or Share!
Today's Quote: "The secret of getting ahead is getting started." – Mark Twain