If you're on a low carb or gluten-free diet, you'll love this keto Almond Flour Tortilla recipe! It's easy, it's quick, and you don't have to be a total Betty Crocker to make it. In other words, even if you're new to keto or the kitchen, you can make homemade tortillas.
This post may contain affiliate links that help keep this content free. [Full Disclosure]
So here's the thing, even if you don't consider yourself a pro in the kitchen, you can make tortillas. Seriously, it's not complicated at all.
When I started following the keto diet, back in the stone ages, I pretty much needed a map to navigate my kitchen.
In other words, I was about as far from a cooking queen as one can get.
And you know what?
I'm still not the type of gal who passionately cooks on the daily, but eating? Well, eating has never been an issue.
Like most folks, I'm obsessed with Mexican food.
Chips and guac, tacos, burritos, nachos – they all speak to me in one way or another. But, after I started following the keto diet and lost 148 pounds, I started paying more attention to the ingredients in my favorite foods—specifically, carbs.
And whoa – when I realized how many were in one traditional tortilla, I felt gut-punched.
Are Tortillas Keto-Friendly?
Chances are you haven't taken a look at the tiny little labels on your go-to tortillas, but I have, and it's not pretty.
Corn tortillas have around 12 net carbs each – and wheat tortillas, which sound like they should be healthier are even worse coming in at 14 net carbs each.
But there is good news. You can make adjustments to the ingredients that drive up the carbs and come out sitting pretty on the other side with a keto-friendly, healthier Almond Flour Tortilla Recipe.
Ingredients
We're combining two popular low carb flours here – blanched almond flour and coconut flour. Blanched almond flour works way better than almond meal, but it is on the costly side, so we're mixing in some coconut flour to make it stretch and for flavor
You'll also need xanthan gum to bind and thicken – and this one is truly a non-negotiable ingredient. I can't find anything else that thickens and binds (and keeps it low carb) like xanthan gum.
We're also going to add a tiny bit of baking powder – if you're gluten-free, be sure to use a compliant brand.
Oh, and one more key ingredient is apple cider vinegar. We're using a little ACV to help the dough develop. If you don't have any, do not worry – it is not a deal-breaker, but it helps.
What You Need To Make Tortillas
Typically special equipment upsets me.
I don't feel like it's fair when bloggers tell you that you NEED to have a $400 KitchenAid mixer to create the most fabulous recipe for XYZ when you can get the job done with a hand mixer or an old school mixing bowl and a spoon.
But I've found when it comes to baking with almond flour consistency counts—properly combining the ingredients matters. So I do highly recommend you use a food processor.
You'll also need a rolling pin – but if you don't have one, you can use oh I don't know a can of soup or a drumstick or anything round that'll help you flatten out the dough.
Oh, and you need wax paper too.
Nutrition Details
This recipe is gluten-free, grain-free, and keto-friendly with 2.8 net carbs each and 3 Weight Watchers SmartPoints.
Calories: 90
Fat: 3
Protein: 2.9
Total Carbs: 4.3
Print
The Best Easy Homemade Almond Flour Tortilla Recipe (Keto, Gluten-Free, Grain-Free)
---
Author:

Total Time:

20 Minutes

Yield:

8

Diet:

Gluten Free
Description
The best homemade keto almond flour tortilla recipe! Make delicious low carb, gluten-free tortillas with 6 simple ingredients, 2.8 net carbs and 3 WW points!
---
---
Instructions
Combine the almond flour, coconut flour, xanthan gum, baking powder, salt, egg and 2 tablespoons of water, and 2 teaspoons apple cider vinegar in a food processor and press pulse.
If the dough appears dry, you can add in water – a tablespoon at a time and pulse until it gets a dough-like consistency
Wrap dough in saran wrap and place it in the refrigerator for at least an hour or up to four days. Gluten-free flours tend to perform better after they chill.
When you are ready to roll – literally – get out your wax paper and separate the dough into 8 sections. Then roll each part into a ball and then use a rolling pin to flatten. Separate each with parchment paper, so they don't stick.
Heat a cast-iron or nonstick skillet to medium and cook each tortilla for around 45 seconds per side.
Notes
You can store the dough (wrapped in saran wrap) in the refrigerator for up to 4 days. Cooked tortillas need to be stored in an airtight container or ziplock bag in the fridge.
To Freeze: Place tortillas in a ziplock bag or airtight container. Use wax paper to separate each one, so they don't stick together! Freeze for up to 3 months.
Net Carbs Per Tortilla: 2.8
Weight Watchers Points: 3
Prep Time:

10 Minutes

Cook Time:

10 Minutes

Category:

lunch

Method:

stove

Cuisine:

Mexican
Keywords: homemade tortillas, almond flour tortillas, keto tortillas, healthy recipe, gluten-free, grain-free, Weight Watchers, low carb
Kickstart Keto Without Giving Up Your Favorite Foods!
Need more easy low carb recipes? I understand! I've lost 148 pounds on the keto diet and maintained that weight loss for six years!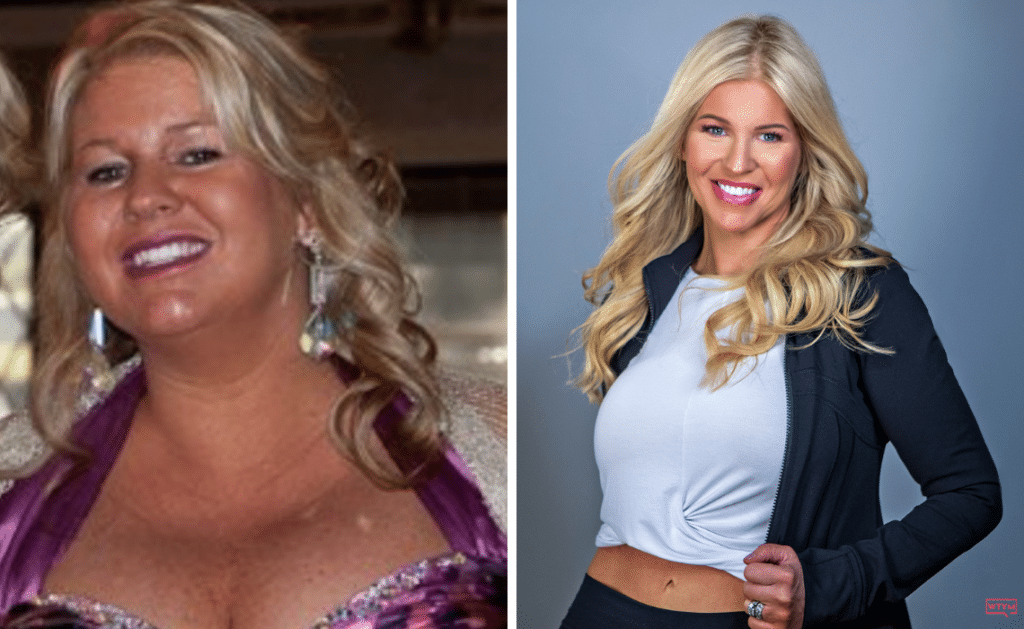 In my new book, Rebel Keto, I walk you through every detail of how I lost the weight on keto – without doing macro math at every meal. If you are a woman who is tired of trendy diet B.S. and you need a real-world roadmap to help you navigate the keto diet and drop the weight like a bad habit, get your copy of Rebel Keto today – right here.
Stock Your Keto Pantry!
Get the go-to keto pantry staples, meal plans and exclusive Word To Your Mother reader discounts on my Shop Page here. Need a shopping list? Click here!
And for more than 500 Low Carb Keto Meal ideas and easy recipes, check out my Keto Recipes Index!
Don't Miss These Keto Recipes
If You Liked This Recipe, Please Save or Share It!
Quote of the Day: By choosing healthy over skinny you are choosing self-love over self-judgment. You are beautiful. – Steve Maraboli