Want in on the best keto candy recipes you can enjoy guilt-free on a low carb, keto diet? These homemade, sugar-free candy bars and sweet treats will not disappoint. From the best copycat candy bars to fabulous fudge and fat bombs, consider your cravings covered with this collection of sugar-free keto-approved candy.
This post may contain affiliate links that help keep this content free. [Full Disclosure]
Here's the deal, I'm a recovering choc-o-holic – I love dessert. I live for a chocolate peanut butter combo. I'd fight my husband for the last bite of chocolate chip cookie dough. And quite frankly, I do not like the person I become when it's midnight, and I don't have something sweet to eat while I binge watch Scandal again.
But, I'm equally passionate about not gaining back all the weight I lost, and I high key care about my health and yours. So today we're diving deep into your candy options on the keto diet.
Let's start with ingredients you need to look for on recipes and labels, so you don't fall for sneaky sugar tricks and get confused, which is easy to do – considering how sneaky food labels can be.
True or False: It is 100% legal to print Sugar-Free on a package of cookies that contains honey, molasses, or other sugar-filled substances.
Answer: True. Sugar-Free means less than .5 grams of sugar per serving – not zero. The FDA requires manufacturers to list ingredients, but there are over 61 ways to list sugar. You may think the "No Sugar Added" label would clear this up, but nope. "No Sugar Added" means no sugar was added during processing.
So yeah, you're now a Junior Food Detective. Look for the badge in the mail. Just kidding, I don't have the badge template yet – but I can share a list of common sneaky sugar aliases.
What Sweeteners To Avoid On Keto
Sucrose – Dextrose – Glucose – Maltose – Fructose
Corn sweetener
High-fructose corn syrup (HFCS)
Brown sugar
Raw Sugar
Honey
Molasses
Agave Nectar
Best Sweeteners For Keto Candy
Stevia: You'll see this natural sweetener used in all types of keto recipes, from desserts to cocktails. Stevia contains little to no carbs and calories, and a little goes a long way. You can get Stevia in liquid or powder form.
Monk Fruit: Another natural sugar swap, Monk fruit falls into the zero calories, zero carb club – making it a popular safe choice for keto. Word of warning: some brands add sugar or molasses to Monk fruit, so check the label to make sure it is 100% sugar-free.
Erythritol: Another popular choice, Erythritol, falls into the sugar alcohol category of keto-friendly sweeteners, but unlike most sugar alcohols, it doesn't cause digestive issues.
Xylitol: Xylitol is a sugar swap in the sugar alcohol category that won't impact your blood sugar or insulin. However, it may cause digestive issues in large doses and is lethal to dogs, even in small doses.
That concludes today's lesson:)
Now that you're in the know and ready to make a few treats at home, here are my favorite go-to 30 keto candy recipes starting with copycat candy bars, then fudge, fat bombs, toffee, and gummies.
30 Keto Candy Recipes & Sweet Treats
Peanut Butter Cups
Easy, 5-ingredient Reese's copycat recipe with 3 net carbs – using sugar-free dark chocolate, coconut oil, peanut butter, and erythritol. Get the recipe on Wholesome Yum
Snickers
Guilt & sugar free Snickers bar recipe with only 1.4 net carbs per square! Get the recipe on Low Carb Yum
Almond Joy
Get your Almond Joy fix in! Only 2 net carbs! Get the recipe on Joy Filled Eats
Twix
An almond flour shortbread cookie with caramel & milk chocolate…with 2.9 net carbs! Get the recipe on All Day I Dream About Food
Peppermint Patties
Only 4 ingredients & 3 net carbs in this keto sweet treat! Get the recipe on That's Low Carb
Mr. Goodbar
Fabulous 4 ingredient Mr. Goodbar style treat with 4 carbs from My Montana Kitchen
Butterfinger
An easy recipe that's ready to eat in under 30 minutes with 3.2 net carbs from Maria Mind Body Health
Mounds
A No-Bake keto treat with 3 Net Carbs! Get the details on Hungry for Inspiration
Double Chocolate Peanut Butter Cheesecake Bars
Ok, so this one takes a little more effort – but it is worth it! Get the details on Mince Republic
Lemon Bars
Not feeling chocolate? Check out these sugar-free lemon bars with 2.4 Net Carbs on Food Faith Fitness
No Bake Chocolate Coconut Bars
No bake treat with 7 Net Carbs via Primavera Kitchen
No-Bake Almond Butter Bars
Keto treats with almond butter – no baking required – with 5.5 Net Carbs via Holistically Engineered
No-Bake Fudge
Easy – Sugar-Free fudge that you can make in the microwave via Savory Tooth
Pecan Pie Fudge
Cream cheese + butter + pecans = delicious sugar-free treat from These Wild Acres
Butterscotch Candy
4 ingredients – zero carbs! Get the details on Better Than Bread Keto
Cracker Toffee
A holiday – or any day – treat with 3.43 Net Carbs! Get the recipe on All Day I Dream About Food
Salted Tahini Dough Fudge
Fabulous 3-ingredient no-bake treat via Ambitious Kitchen
White Chocolate Fudge
Sugar-Free & Dairy-Free fudge with 1 Net Carb via Sugar-Free Mom
Maple & Pecan Fudge Fat Bombs
Yummy low carb treats with 1.4 Net Carbs via Keto Diet Blog
Chocolate Chip Cookie Dough
Cream cheese, peanut butter, butter, and sugar-free chocolate chips create the ultimate keto sweet treat! This easy recipe for edible, homemade cookie dough is super low carb, sugar-free, and simple! 3 Net Carbs! Get the recipe here
Poodle Doodles – Peanut Butter Candy
Delicious – sugar-free & low carb combination of peanut butter, coconut & nuts with 3 Net Carbs from My Montana Kitchen
Cheesecake Fat Bombs
One of my favorite fat bombs! These frozen, no-bake treats are easy to make & have 0.5 Net Carbs! Get the details on Savory Tooth
Chocolate Butter Cream
Perp – Chill – & enjoy this sugar-free – low carb buttercream candy recipe from Low Carb Yum
Lemon Coconut Balls
No-bake treats with 1.4 Net Carbs via Mouthwatering Motivation
Peanut Butter Truffles
No cooking or chilling required with 2.25 Net Carbs via I Breathe I'm Hungry
Strawberry Chocolate Bark
Super easy – 3 ingredients chocolate bark with 2.6 Net Carbs! Get the details on Keto Diet Blog
Pecan Pralines
Sweet & Crunchy with 0.84 Net Carbs! Get the easy recipe on Butter Together Kitchen
Buttery Walnut Toffee
Sugar-free & low carb – ready in 30 minutes with 2 Net Carbs from Joy Filled Eats
Chocolate Nut Clusters
No-bake, 3 ingredient treat with 2.5 Net Carbs via Peace, Love and Low Carb
Gummy Candy
Sugar-Free – Zero Carb dummies via Step Away From The Carbs
I'm going to wrap this up with a big bummer moment of truth – eating candy on the daily – even if it's sugar-free – isn't a good move. Remember to focus on eating healthy fats and lean proteins.
Keep these sugar-free candy recipes on hand for when your sweet tooth makes an appearance, especially during the holidays – and keep up the hard work.
Don't forget to check-in in the comments and let me know how you're doing – I live for a progress report:)
Need More Keto Recipes? You Have Options!
I've lost 148 pounds on the keto diet and maintained that weight loss for six years!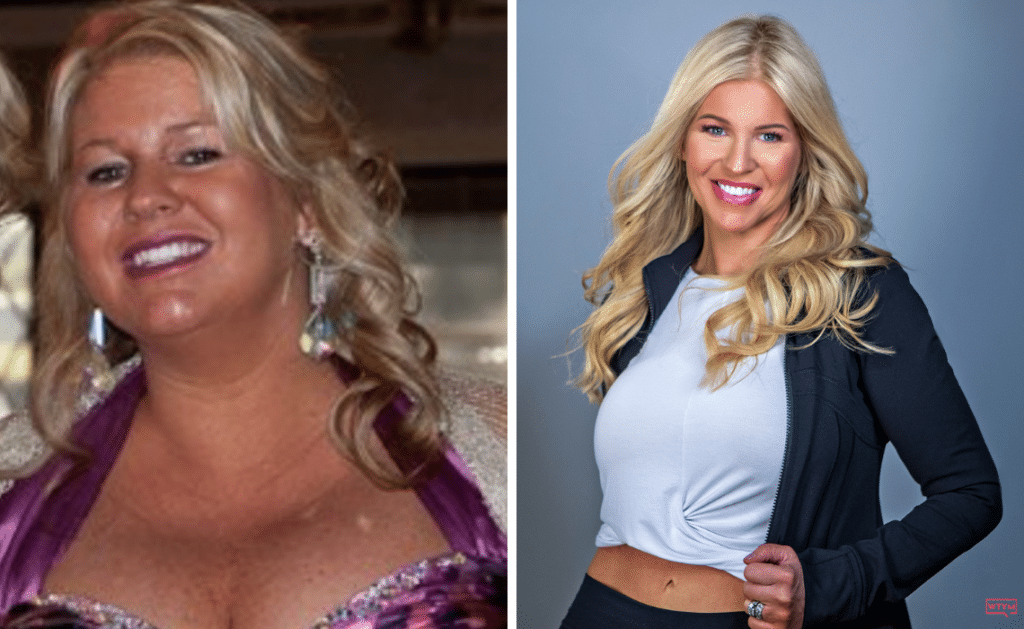 In my new book, Rebel Keto, I walk you through every detail of how I lost the weight on keto – without doing macro math at every meal. If you are a woman who is tired of trendy diet B.S. and you need a real-world roadmap to help you navigate the keto diet and drop the weight like a bad habit, get your copy of Rebel Keto today – right here.
More Keto Recipes You'll Love
Don't Forget To Save These Keto Candy Recipes!