Shrimp and grits-the ultimate Southern comfort food with all of the classic rich and cheesy, buttery flavor and texture you'd expect from the traditional recipe less carbs thanks to a one of a kind cauliflower rice that makes this the ultimate keto comfort food with 5.6 net carbs!
This post may contain affiliate links that help keep this content free. [Full Disclosure]
Have you been looking for delicious comfort food that's not loaded with carbs? Me too!
I've been getting tired of all the recipes promising authentic tasting low carb Southern-style cuisine only to end up disappointed after slaving over a hot stove and steaming pots of cauliflower rice.
No offense to Northern folks, but when it comes to good old-fashioned Southern cooking, Y'all should probably leave that to those of us born South of the Mason Dixon line.
I created this keto shrimp & grits recipe mostly to prove that it could be done & because I was starving! But first, I had some questions that needed answers.
How Shrimp & Grits Became A Thing
You may be surprised to learn – or you may not give a rip – about this culinary classic's humble beginnings as a simple, cheap breakfast for the fisherman in the Lowcountry marshes of South Carolina and Georgia.
Shrimp & Grits didn't gain any real attention until the mid-eighties…
Since we love a good story here, I did some digging Paul Harvey style investigating & learned in 1982 a self-taught chef named Bill Neal changed the trajectory of the recipe for-evah & made Southern comfort food a 4-star staple after serving his signature version at Crook's Corner in Chapel Hill, North Carolina.
Chef Neal's recipe featured grits infused with cheddar and parmesan cheese topped with seasoned jumbo shrimp, mushrooms, and bacon. In 1985, The New York Times' Craig Claiborne published the recipe and well, the rest is history.
Making It Keto & Slap Your Mama Good
Here's the thing.
I'm a Mississippi girl and I grew up on grits. (A low carb nightmare:) I fell in love with John Currence's Shrimp & Grits recipe while I was a student at Ole Miss. As a matter of fact, I don't think I have ever ordered anything else from John's restaurant City Grocery in over 20 years! Now, I don't know if that makes me loyal or boring, but I do know this: his fabulous carb loaded recipe helped me gain way more than the Freshman 15.
Dear Comfort Food: I Just Can't Quit You
As Y'all know, I've lost over 148 pounds on the keto diet, an entire fourth grader, but I miss Southern comfort food. So, I did what any hungry girl would do & made my favorite "grits" low carb.
And y'all…
It's legit Slap Your Mama Good!
*Disclaimer: I'm not telling you to slap your mother. I do not need Mama Drama!
Important Notes About The Cauliflower Rice
We took the easy route & bought the 12 ounce bags of chopped cauliflower. You could also buy a medium head of cauliflower – rinse & chop – & save money.
Either way, you're going to have to use a food processor or grater to get the texture right & steam it!
We steamed ours right there on the stove with a little water & a careful eye for about 7 minutes.
You can also steam it in the microwave. Just put it in a microwave safe bowl with a tablespoon of oil & cover with plastic wrap. Set the microwave for 3 minutes & you're done! *If you use the microwave method-put the rice back into a medium-large sauce pan over low heat.
Are you ready?
Because you can throw away all the other keto/low carb/healthy/shrimp & grits recipes you have. This is the only one you need! Bold claim? Sure. But you're just going to have to trust me.
I'm so happy to share this keto recipe with you. Mad props go to my daughter Savannah for helping me create it. Thank you, Sav!
If You Love Comfort Food, Here's A Few More Keto Recipes You Need
Original Mississippi Pot Roast Recipe Is Your New Favorite Keto Crockpot Recipe
Keto Crockpot White Shredded Chicken Chili
Fully Loaded Keto Cauliflower Soup
25 Insanely Delicious Keto Comfort Food Dinner Recipes
Keto Shrimp and Grits Recipe with Loaded Cauliflower Rice
Keto Shrimp and Grits is the ultimate low carb Southern comfort food with all of the decadent and rich cheesy flavor and texture you'd expect from the traditional recipe with none of the carbs thanks to a one of a kind loaded cauliflower rice that's even better than grits!
Ingredients
2 12 ounce bags Chopped Cauliflower
2 lbs Shrimp (Peeled & Deveined)
1 8 ounce block Sharp Cheddar Cheese
1 8 ounce block Pepper Jack Cheese
1 Cup Heavy Whipping Cream
4 Tablespoons Salted Butter
3/4 Cup White Button Mushrooms
6 Thick Cut Strips of Bacon
1 Lemon (Cut in Half-Squeezed for Juice)
1 Bunch Green Onions - Chopped
Instructions
Fry Bacon - Keep The Grease - Set Aside - Resist Temptation to Eat It All Right There!

Rinse shrimp - take off tails - devein if you want to take it that far

Rinse & slice mushrooms

Grate Cheddar & Pepper Jack Cheese (Pre-Shredded will work - just know the manufacturer adds preservatives to keep it pretty on the shelf - which also adds a few carbs.

Prep The Cauliflower Rice

In a medium - large saucepan on low heat add the cheese to the cauliflower rice

Stir in heavy cream

Keep an eye on that

In another saucepan, saute shrimp, mushrooms, lemon juice butter & around 2 tablespoons bacon drippings until shrimp is golden brown.

Final Step: Combine Cauliflower Rice + Shrimp (Or Serve the shrimp over the Cauliflower Rice) & Top with Green Onions

Enjoy!
Notes
You may omit the bacon if you're just not a bacon person or if you're not feeling it. The recipe is still fabulous without it!
Need spice? Chop a Jalapeño Pepper and add it into the shrimp saute!
Or add a little Tony Chachere's to the shrimp-it is by far the best Creole Seasoning you can buy!
If you want even more heat-add a teaspoon of Cayenne Pepper!
Add a splash of Hot Sauce-to taste.
Recommended Products
As an Amazon Associate and member of other affiliate programs, I earn from qualifying purchases.
Nutrition Information:
Yield:

6
Amount Per Serving:
Calories:

763
Total Fat:

46.7g
Saturated Fat:

25.1g
Sodium:

874.9mg
Carbohydrates:

6.3g
Net Carbohydrates:

5.6g
Fiber:

0.7g
Sugar:

3g
Protein:

54.3g
Stock Your Keto Pantry!
Get the go-to keto pantry staples, meal plans and exclusive Word To Your Mother reader discounts on my Shop Page here. Need a shopping list? Click here!
And for more than 500 Low Carb Keto Meal ideas and easy recipes, check out my Keto Recipes Index!
Kickstart Keto Without Giving Up Your Favorite Foods!
I've lost 148 pounds on the keto diet and maintained that weight loss for six years!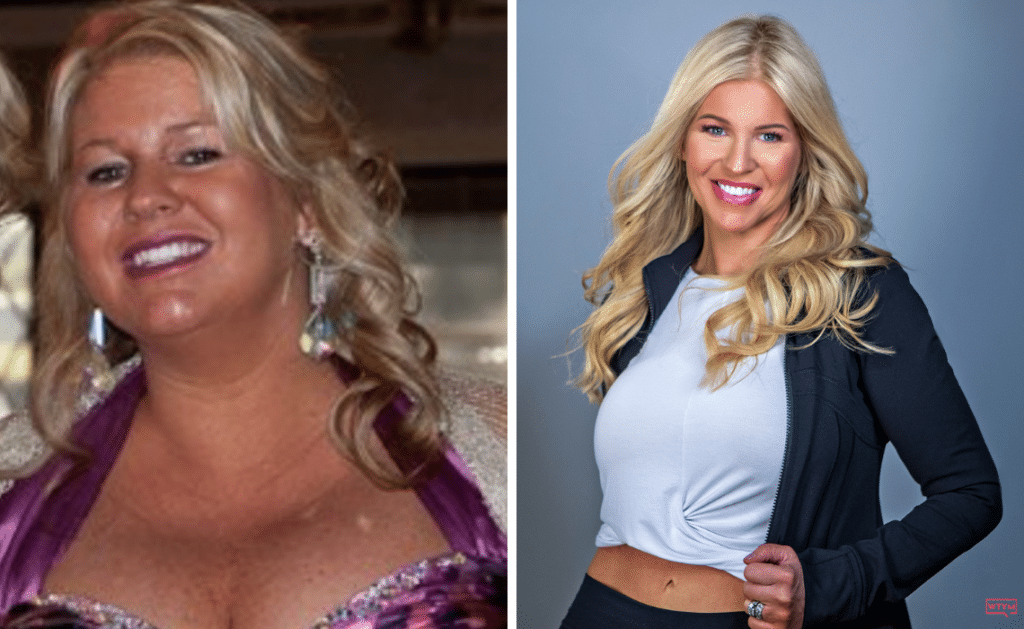 I wrote a book that explains every detail of how I lost the weight on keto – without doing macro math at every meal. If you are a woman who is tired of trendy diet B.S. and you need a real-world roadmap to help you get healthy (low-carb style), Rebel Keto will be your new best friend.
If you enjoyed this post, please save or share it!