For centuries people have looked for ways to lose weight and feel better, and one of the most popular methods has been trying to implement a low-carb or keto diet.
This post may contain affiliate links that help keep this content free. [Full Disclosure]
It's something which has not only been around for 150 years, but continues to be one of the most popular ways to lose or maintain a healthy weight and improve overall health and general wellbeing. The plan's main focus is to reduce the intake of sugary foods, pasta, and bread and concentrate on fuelling up on a diet packed with protein, such as meat, cheese, and vegetables.
However, although carbs such as pasta are often said to be helpful for athletes, cutting them out or reducing their consumption isn't a barrier to physical exertion, as some of the world's best athletes swear by a low carb diet.
We will look at some of the most high-profile sportspeople who enjoy a low-carb diet and certainly feel the benefit.
Justin Turner – L.A. Dodgers
The Dodgers third baseman is a two-time MLB All-Star and World Series Champion and a massive advocate of a low-carb diet. But it's not been easy for the Californian to manage as he told Insider that the hectic fixture schedule and constant travel leans itself to a regime of convenience rather than nutrition. "Those sluggish mornings that I used to have where it took me forever to get out of bed and get my day going, and some of the injuries I probably had, I could probably point towards my diet and what I'm putting in my body," So he moved to the low carb diet after feeling less than at his best, and he's never looked back. Last season, Turner equaled his record of 151 appearances for the Dodgers, his highest in five years.
Novak Djokovic
Recognized as one of the greatest players in the world, Djokovic is a winner; he's been a Grand Slam champion 20 times and is already the favorite for the 2022 U.S. Open in the latest odds featured by Coral. He has achieved all of this while expelling the virtues of a low-carb diet. The Serbian had suffered from gluten intolerance, which was hindering his performance, so he switched to a low carb diet and sticks to eating vegetables, white meat, fish, fruit, nuts, and such He has won 19 Grand Slam titles since changing his regime.
He said: "I just needed that information about the change in diet and nutrition. With that change in 2010 and the years after that, I felt so strong as a tennis player… the horizons of my life opened up to me. The circumstances in life that I've had after that were phenomenal,"
Alex Morgan
The star of the U.S. women's soccer team, has scored over 100 goals, won the World Cup on numerous occasions, is an Olympic gold medallist and is one of the winningest players in the sport's history. Morgan advocates eating healthy, low-carb meals, and she is a proud vegan too. In an interview with The Beet, she said she feels her diet has made her healthier and helped her become leaner and fitter than ever before. "I would get reports from my doctor, and my cholesterol dropped in half, which is crazy. All of my blood work which I do every few months, was better. And my recovery was much better, I wasn't as fatiguing as much. So it benefited me all around. I was fearful it would affect soccer in a detrimental way, but it was the opposite. It made me feel better."
So, as you can see, having a low-carb diet is utilized by those at the very top of the sport in various disciplines. So if you want to give some of the best low-carb options a try, then take a look at our many recipes right here on Word To Your Mother.
Need More Keto 411? Check Out Rebel Keto!
I've lost 145 pounds on the keto diet and maintained that weight loss for six years!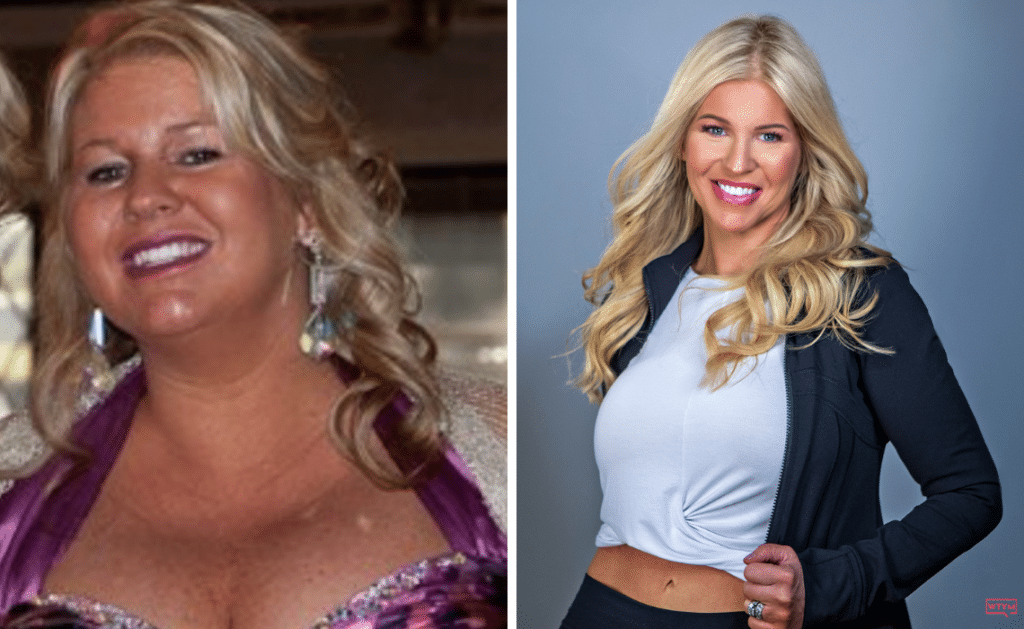 In my new book, Rebel Keto, I walk you through every detail of how I lost the weight on keto – without doing macro math at every meal. If you are a woman who is tired of trendy diet B.S. and you need a real-world roadmap to help you navigate the keto diet and drop the weight like a bad habit, get your copy of Rebel Keto today – right here.
Don't Miss These Tips & Recipes!
Rebel Keto: How I Stopped The Blame Game, Lost the Weight, and Wrote a Book About Keto
Easy Crockpot "Crack" Chicken Recipe
7 Fabulously Free Fitness Marshall Home Workouts That Will Be The Highlight Of Your Day
Please Spread The Word!