Sensory Play activities help all children learn, but for kids on the autism spectrum, it can be a game changer.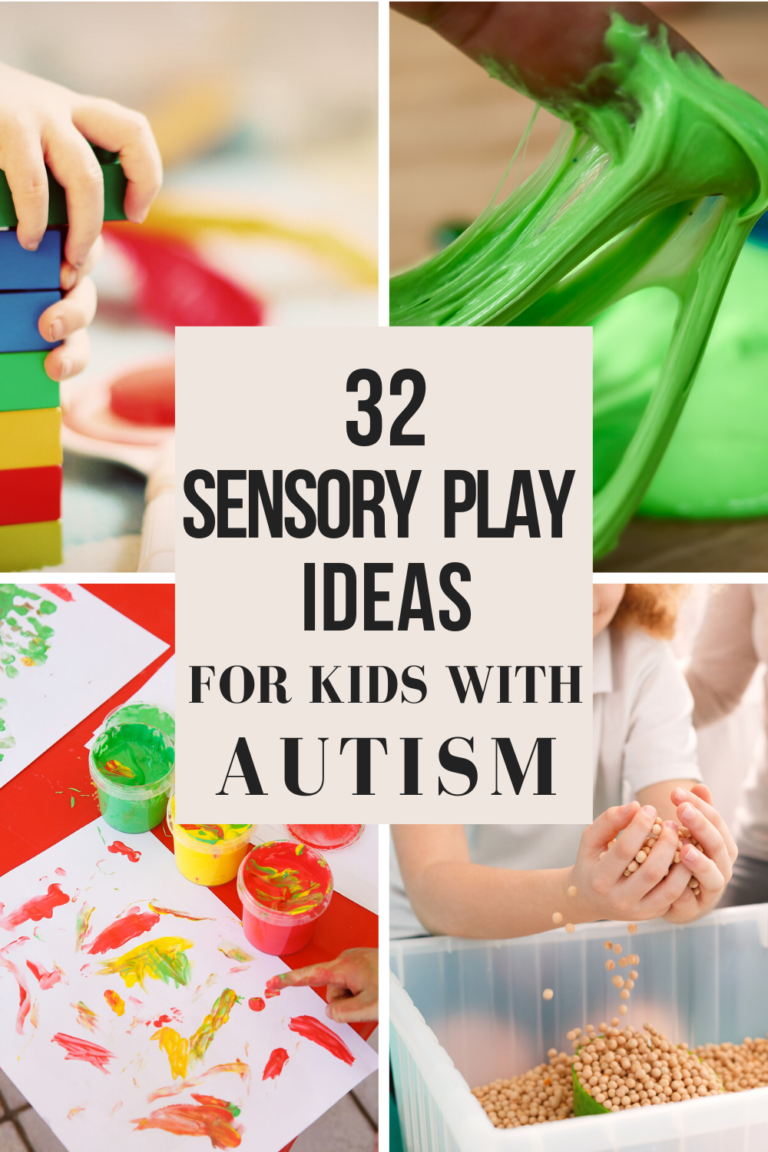 This post may contain affiliate links that help keep this content free. [Full Disclosure]
Kids with autism often have difficulty with everyday stimulation.
Things that you and I don't even notice like the sound of the dishwasher running or the background noise at a bus stop. These sounds can negatively affect children with ASD and make it hard for them to cope with everyday life- much less learn.
When a child with autism plays a sensory game or activity, it helps their brain change it's reaction to it. Sensory play is an awesome way for kids on the spectrum to become better learners.
It also helps to increase attention spans and social interaction skills.
Some parents turn to Sensory Slime Activities when their child is going through that phase that nobody talks about.
You know, the one where he goes all Picasso with poop.
Yep. I'm talking about fecal smearing.
Some kids with autism smear for the sensory stimulation it provides. It gives them a sense of control their only sense of control. So it makes sense that play dough or slime would make excellent alternatives. Maybe even shaving cream or paint.
I've got to tell you; I was surprised when I learned about all of the ways Sensory Play could benefit my son, Nathan.
It was hard to wrap my head around the fact that playing with slime and chickpeas could help with his verbal delay.
But, as I've said before, parents with special needs kids learn to think outside the box.
See, it's not the chickpeas or the slime that helps our kids – it is the process of play and interaction.
We've got to play with our children for any of this to work!
We have to get our hands dirty and describe what we are doing with the slime and chickpeas.
You've got to make a SUPER BIG DEAL OUT OF EVERYTHING!
"Oh, Wow! Look at all of that slime! What color is that? (Pause 1-2-3 seconds) Is that blue slime? Can you say blue? (Pause 1-2-3 seconds- You don't want to wait too long or make your child feel bad because he doesn't know the answer) That's right, BLUE! Now, How many peas do you have? Let's count! 1-2-3-4…"
That's just one example to go by. Once you get the hang of it, you'll see the many opportunities to teach your child through sensory play.
Sensory Activities also help with Fine and Gross Motor Skills. When your child has to manipulate the small objects in the following activities, he will be working on his hand-eye coordination and muscle development. The ones that encourage the kids to run and jump help with gross motor skills.
If you're looking for Sensory Activities to build language and social skills, increase attention span, develop motor skills, and help kids learn there is something on this list for you!
32 Sensory Play Activities
CONSTRUCTION SITE SENSORY BIN | BUSY TODDLER
LEARN YOUR NAME SENSORY BIN | NURTURE STORE
RAINBOW RICE NOODLES & LIGHT TABLE | AND NEXT COMES L
LETTER HUNT FOR EARLY LITERACY | BUSY TODDLER
Ok – now that you have a few examples of Sensory Play Activities – what can you create to help your child? I'd love to hear about it!
Read This Next
If you enjoyed this post, please share it with friends!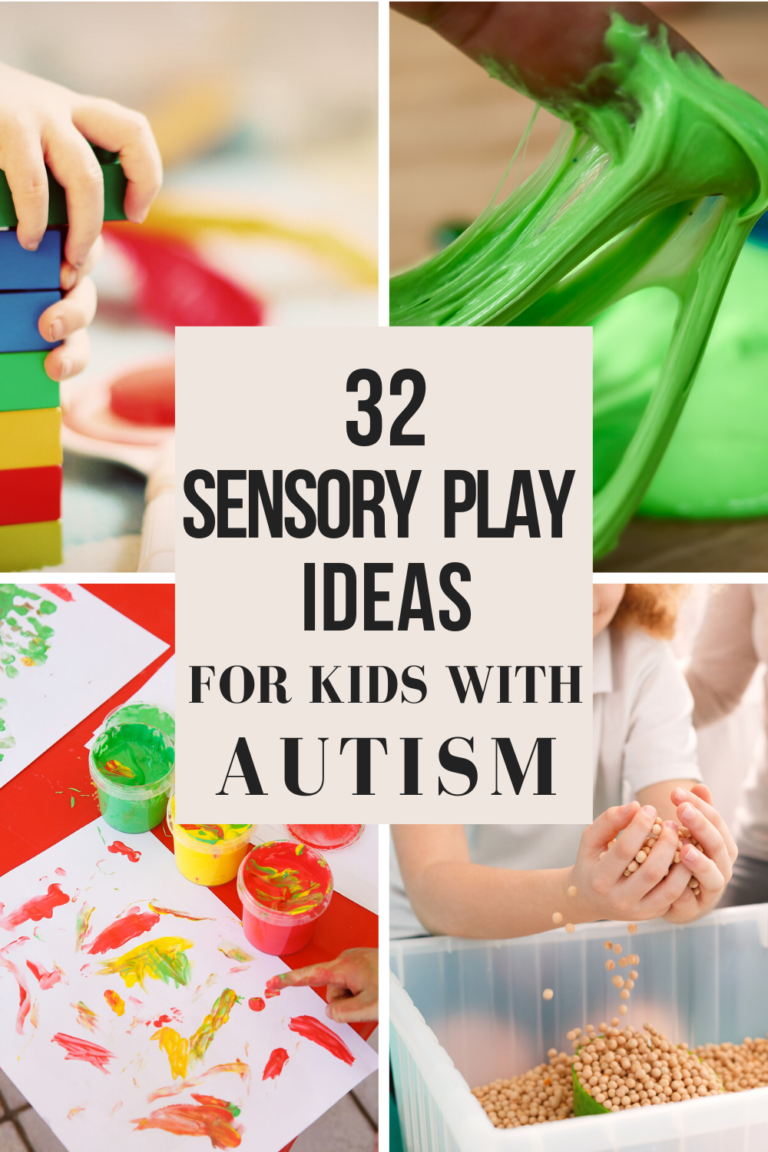 Today's Quote: "I am different, not less" -Dr. Temple Grandin