Think you know all there is to make the best keto burger recipes? Think again. It turns out; there are 23 ways to build a better low carb burger.
This post may contain affiliate links that help keep this content free. [Full Disclosure]
It's impossible for me to think about these keto burgers or any style burger without singing Jimmy Buffet's Cheeseburger in Paradise. I. Just. Can't.
The Keto Burger Recipes Mr. Buffet Would Approve
If this Buffet-style sing-along has got you down thinking of all of the boring keto burger recipes that have disappointed you & your grill – I have two facts that may interest you.
Mr. Buffet has traded in his big warm bun for a portobello mushroom – he's on a low carb diet!
The following keto burger recipes are anything but disappointing!
Sure, the usual low carb burger suspects are here: lettuce wraps, bunless hamburgers, portobello mushroom burgers, bacon cheeseburgers.
But for those of you looking for next-level keto burger recipes + keto buns with creative combinations that would please Jimmy Buffet, and his low carb diet – stay tuned. And get ready to make all of your summer burgers worth singing about!
23 Keto Burger Recipes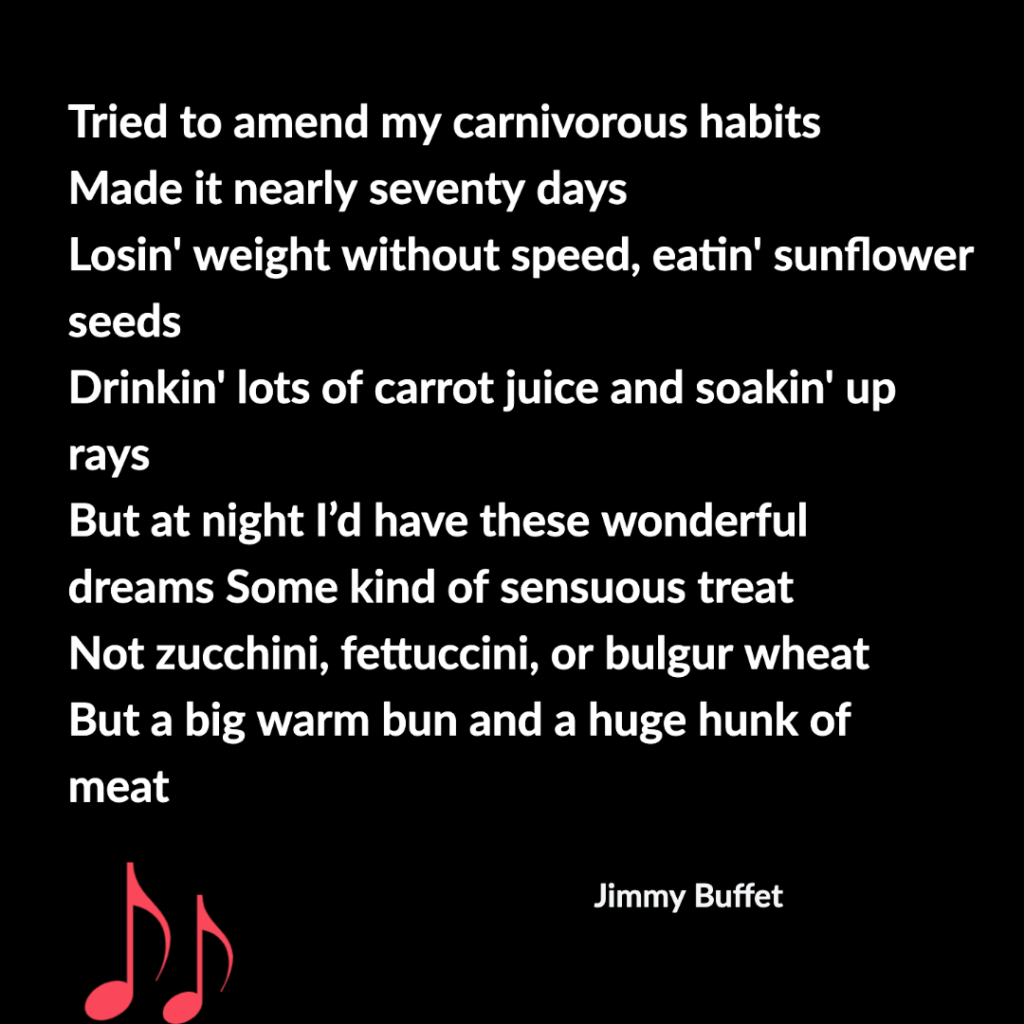 Ultimate Burger
Bunless burger with avocado, bacon & cheese…& 2.9 net carbs via Word To Your Mother Blog
Guacamole Bacon Burger
Guac-topped burger with a 100% Cheese Bun – with 0.5 net carbs via @Cheeseisthenewbread
Lettuce Wrapped Keto Burger
Wrapped in Boston bib lettuce & topped with guacamole with 3 net carbs via Midget Momma
Portobello Bun Burgers
With cheese, bacon & avocado & 6 net carbs via Plating Pixels
Quarter Pounder
With special sauce, bacon & 4 net carbs via Tastaholics
Stuffed Jalapeno Cheeseburgers
Cream cheese, cheddar cheese & jalapeño stuffed with 2 net carbs via Kitchen Dreaming
Mexican Turkey Burgers
Turkey burgers – Mexican Style via Tastes Lovely
Stuffed Cheese
Super easy with 1.5 net carbs via Ruled.Me
Blue Cheese
On a portobello mushroom "bun" with 8 net carbs via Low Carb Maven
Peanut Butter Bacon Burgers
Topped with peanut butter & bacon with 3.9 net carbs via All Day I Dream About Food
Greek Style Burgers
With sun-dried tomatoes, spinach & feta via Paleo Leap
Greek Turkey Burgers
With mint avocado sauce & 3 net carbs via Paleo Gluten Free Eats
Loaded Jalapeno Keto Burger
With egg on a portobello mushroom via Keto Connect
Butter Burgers
With a homemade seasoned butter & garlic aioli & 2.1 net carbs via i Save A to Z
Middle Eastern Lamb Burgers
A low carb spin on kofta with 1.8 net carbs via My Life Cookbook
Bison Keto Burger
The BLAT with bison with 3 net carbs via What Great Grandma Ate
Brie & Caramelized Onion
You won't miss the bun – 2.5 net carbs via All Day I Dream About Food
Guilt Free Burgers
Cheddar-infused burgers with 7.37 net carbs via Ruled.Me
Turkey Burger
With guacamole + veggies + egg with 4 net carbs via Our Salty Kitchen
Chipotle Lettuce Wrapped
With sriracha garlic yogurt sauce & 2 net carbs via With Peanut Butter On Top
Spinach – Mozzarella Stuffed
The spinach + mozzarella combo keeps 'em juicy with 1 net carb via The Iron You
Chicken Pesto
Ground chicken burgers with basil pesto & 2.6 net carbs via Hey Keto Mama
Goat Cheese Stuffed Keto Burger
Topped with caramelized onions with 7.3 net carbs via Keto Diet App
Steakhouse Burgers
Seasoned to perfection with 2 net carbs via Low Carb Maven
Top 5 Keto-Friendly Buns
Pillowy Soft Buns
Extra sturdy with a killer crumb: 3 net carbs via gnom-gnom
Fathead Dough Buns
Firm – with a bread-like texture & 4 net carbs via Low Carb Maven
2-Minute Bun
2 minutes + 4 ingredients with 3 net carbs via Castle In The Mountains
Keto Burger Buns
With Sesame seeds & 3 net carbs via My Keto Kitchen
Fluffy Buns
With coconut flour & 6.1 net carbs via Bulletproof Blog
Did I Miss Anything?
Which recipe from today's line-up are you going to try first?
Or maybe I didn't mention one of your favorite keto burger recipes?
Either way, please let me know by leaving a comment below!
Don't Miss These Keto Recipes!
Don't Forget To Save or Share!
About Heather
Hey! Thanks for sticking around. I started this blog to help people like you take control of their health – achieve their fitness goals – lose weight – and gain the confidence they need to go out and live life to the fullest. (Because that's what losing 100 pounds did for me:) If you need help, please reach out. In addition to blogging full-time, I'm an Integrative Nutrition Health Coach, and I'm a mom of three awesome kids – 2 girls & one son who happens to have autism. I'm continually seeking balance to do all of the things – and I'd love to help you do the same.
You Can Find Me On Facebook, Pinterest. and YouTube.
–Heather