Love a Girl Scout cookie, hate the carbs? These are the best Keto Girl Scout Cookies, and they are downright drool-worthy! From Thin Mints and Chocolate Chip to Samoa copycat recipes all of your favorites are here, and they're all low carb!
This post may contain affiliate links that help keep this content free. [Full Disclosure]
If you love Samoas-& who doesn't??? Grab a hat & hang onto it because I'm about to serve up a way you can enjoy your cookie & keto diet! A typical Samoa/Caramel deLite cookie has 9.5 net carbs per cookie! That's a big number even if you stop at 1 cookie…But! This recipe for Samoa Bars saves the day with all the flavor & caramel goodness with only 3.4 net carbs per cookie!
Find all the details on All Day I Dream About Food
Stacey of Beauty And The Foodie puts a low carb spin on the Samoa with this chocolatey fudge truffle bomb with a caramel coating topped with shredded coconut. Each Samoa Fudge Bomb has only 1 Net Carb! YES!!!
Get the recipe on Beauty And The Foodie
Yes, you can create a healthier, low carb version of this classic All-American Girl Scout Cookie-in just 3 simple steps! Let Maya show you how its done on Wholesome Yum
Joy Filled Eats brings us another spin on the Girl Scout classic using only 6 ingredients & a recipe for Tagalong Cookie Bars with ONLY 2 NET CARBS EACH that's ready in under an hour!
Get the details on Joy Filled Eats
Classic Thin Mint cookies contain 22 grams of carbs! This keto version is much better with less than 2 net carbs!
Get the recipe on All Day I Dream About Food
Girl Scout Do-si-dos are a Peanut Butter lovers dream, but they're a nightmare if you're trying to keep it low carb: 3 Do-si-dos contain 21 net carbs! So what do ya do when you're craving peanut butter cookies on the keto diet? Make THESE little gems that contain 5 net carbs each (or 15 for 3 if we're going head to head with the Do-si-dos!)
Oh, & if you're sticking to a legume-free recipe regimen or want to cut the carbs even more? Just sub almond butter for the peanut butter & you're down to 3 net carbs per cookie! Get the recipe on I Breathe I'm Hungry
Even though the Girl Scout's Trefoils shortbread cookie comes in as their healthiest cookie it still contains 21 Carbs, 7 grams of fat & 2 grams of protein. This Low Carb version is much better with 2.3 net carbs, 5.6 grams of fat & 1.5 grams of protein!
Get the recipe Word To Your Mother Blog
Girl Scout Lemonades are delicious tangy lemon-iced shortbread cookies that come along with 10 grams of carbs each! No Thank You! Curb your lemon craving with this recipe for buttery lemon scented cookies topped with a sweet & tart icing with only 1 NET CARB EACH!
Get the recipe on Joy Filled Eats
The traditional Girl Scouts Caramel Chocolate Chip cookie may be gluten-friendly, but with 7.6 grams of carbs per cookie they certainly aren't keto-friendly! Good thing we have this recipe from Kyndra that is every bit as rich & chewy with only 1.9 net carbs per cookie!
Get the recipe on Peace, Love And Low Carb
This easy, low carb spin on the crisp, zesty Savannah Smiles cookie comes together with only 4 ingredients & has only .88 net carbs per cookie-a fraction of the original that contains 4.8!
Get the recipe on Chaotic Country Farm
Kickstart Keto Without Giving Up Your Favorite Foods!
Need more easy low carb recipes? I understand! I've lost 148 pounds on the keto diet and maintained that weight loss for six years!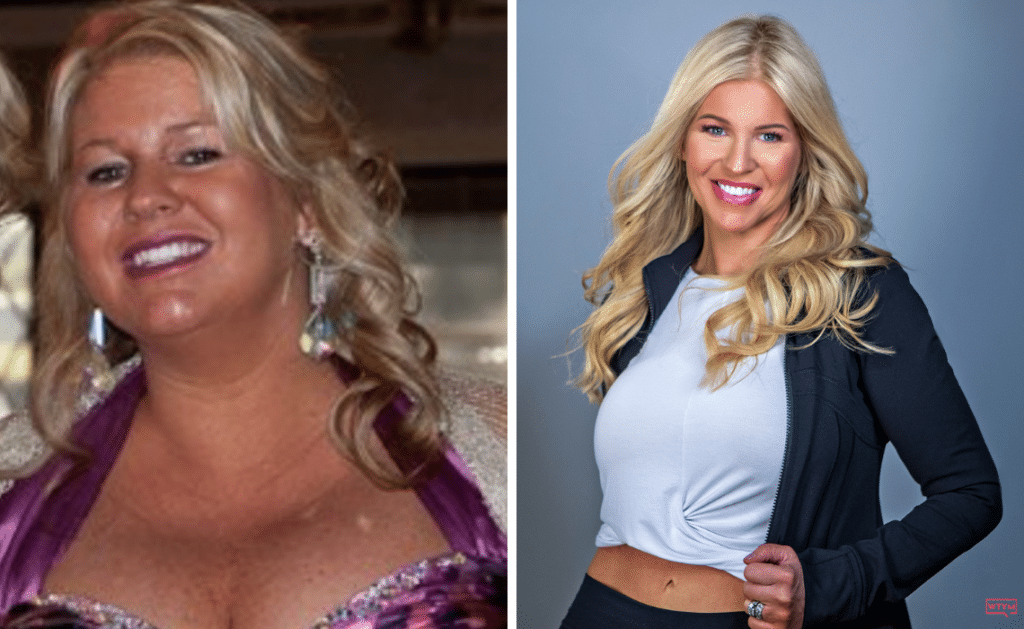 Don't Miss These Keto Recipes & Tips
Don't forget to save or share these Keto Girl Scout Cookies!