If you're on the keto diet prepare to be amazed. These low carb, keto copycat recipes are nothing short of magical! All of the bases are covered: from McDonald's to Starbucks, Chipotle, Chick-Fil-A, PF Changs and Girl Scout Cookies for dessert these copycat recipes may change the way you (or your family:) view your keto diet menu forever!
This post may contain affiliate links that help keep this content free. [Full Disclosure]
These are THE keto copycat recipes you have been dreaming about! You may be surprised to learn how many of your all-time favorite fast food & restaurant meals can be transformed into keto-friendly recipes for breakfast, lunch, dinner & of course, dessert!
Krispy Kreme Copycat
Thanks to the magical powers of almond flour & Lyndsey we can enjoy the luxury of these Keto Krispy Kreme donuts that have a fabulous flavor & only 3 grams of carbs! Recipe here
McGriddle
An All-American breakfast with only 2 net carbs! From This Mom's Menu
Copycat Kind Bar
Switching gears a little to feature these homemade Kind Bars! Delicious & easy sugar-free, keto-friendly granola bars from Wholesome Yum
Cracker Barrel Hashbrown Casserole
Seriously. Tastes. Like. Potatoes. The secret? It's all about the cauliflower-shredded cauliflower! Check out the 3 carbs per serving breakfast recipe that will please even picky eaters & even choosier husbands on Joy Filled Eats
Starbucks Copycat Recipes
Everything Bagels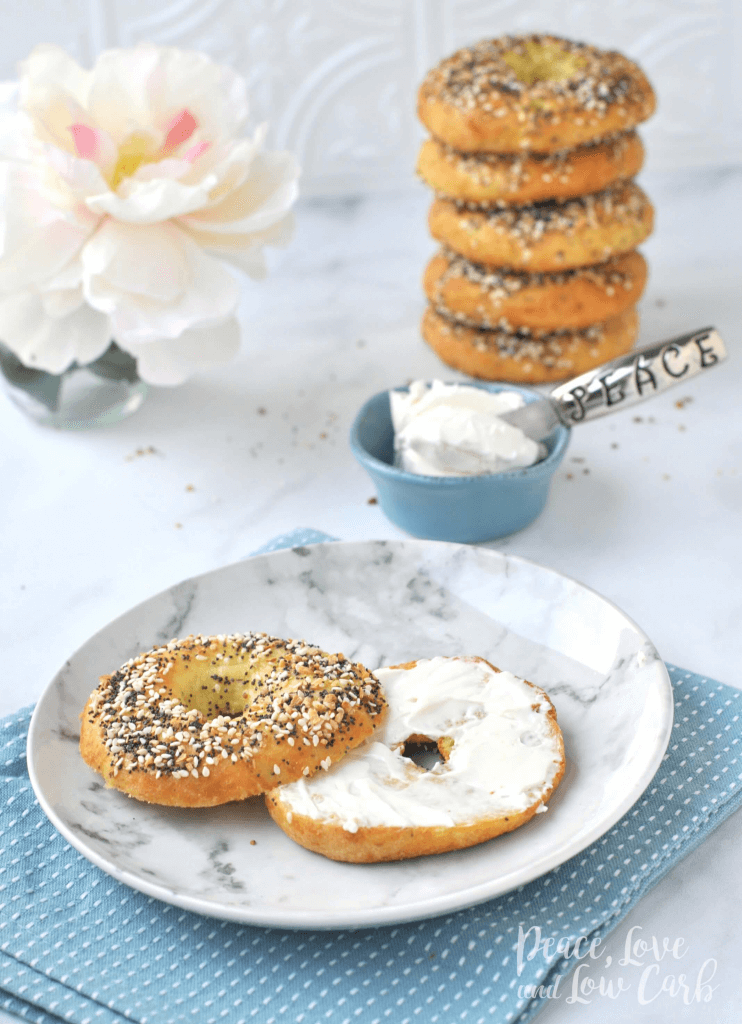 I have mentioned these before. And I probably will again…Because this Starbucks Chonga Bagel Copycat recipe ROCKS! This almond flour miracle has only 6 net carbs & would fool the savviest barista! Check it out on Peace, Love and Low Carb
Starbucks Pink Drink
My daughters are BIG FANS of the Pink Drink. They're also big on not paying. When I found out I could make an entire pitcher of a keto-friendly option-for the cost of a Venti-I had to pass it on! Get the recipe on Keto In Pearls
Frappucino
I've been in love with the Starbuck's frap ever since I read that it was Courtney Love's fave. (I'm a little obsessed with Pop Culture:) All bets were off when I went keto & found out my go-to Tall Frappuccino had 36 grams of carbs! Thankfully, this low carb spin saved the day! Get the guilt-free version with only 1.2 carbs on Simply So Healthy
Vegan and dairy-free version of the classic via Abbey's Kitchen
Fat Burning Rocket Fuel Iced Coffee
Simple, tasty & sugar free! This low carb & vegan spin on traditional butter coffee was created specifically to help you BURN FAT & ban cravings! Get the recipe on Healthful Pursuit
Starbucks Sous Vide Egg Bites
Pronounced Soo-Veed (French for under vacuum) these little gems will cost you around $6 each. Or you can make them at home in your Instant Pot & do your best French laugh all the way to the bank. Get the recipe on Foodie And Wine
Starbucks Cranberry Bliss Bars
Another delicious treat from Joy Filled Eats with cranberries & keto-friendly cream cheese icing with only 2 net carbs per serving!
Starbucks Copycat Lemon Bread
Lemon bread is one of my weaknesses-a rare exception to my chocolate only obsession! This keto-friendly version tastes just like the Starbucks lemon bread with only 3 grams of carbs! Get the recipe on Kasey Trenum
Keto Copycat Recipes: Dinner
Copycat Olive Garden Zuppa Toscana
Skip the restaurant & use your slow cooker to make this fabulous Zuppa Toscana soup at home! Get the recipe on Gal On A Mission
Copycat Olive Garden Chicken Piccata
Better than the original & only 5 net carbs per serving! Get the details on Alyona's Cooking
Chipotle Beef Barbacoa
This slow cooker Chipotle copycat recipe is the real deal! Bonus: A 5 Minute Prep Time! Whoo-hoo! See the details on Wholesome Yum
Copycat PF Changs Lettuce Wraps
A 30-minute meal that's low carb & super easy! Get the recipe on Home & Plate
Chick-Fil-A Copycat Chicken Tenders
Pork rinds & almond flour are the key to fitting Chick-Fil-A anything into your keto diet! Get the details on Megan Seelinger
Red Lobster Cheddar Biscuits
Keto Copycat Dessert Recipes
Copycat Wendy's Frosty
Only 3 net carbs in this Wendy's inspired dessert recipe that's remarkably similar to the fast food favorite! Get the recipe on Hip 2 Keto
Copycat Hostess Cupcakes
A low carb spin on the childhood classic Hostess cupcake recipe from All Day I Dream About Food
Cinnabon Cookies
Sweet Cinnabon! With the cream cheese frosting these AMAZING cookies only have 1.6 net carbs! Get the details on Mouth Watering Motivation
Girl Scout Tagalongs Copycat
If Girl Scout Cookie season makes you sad then I've got good news-especially if you're a Tagalong fan! This low carb version is delicious & low carb! Check it out on All Day I Dream About Food
Did I Miss Anything?
Which recipe are you going to try first?
Or maybe I left out your favorite copycat recipe?
Either way, please let me know by leaving a comment below.
Need More Keto Recipes?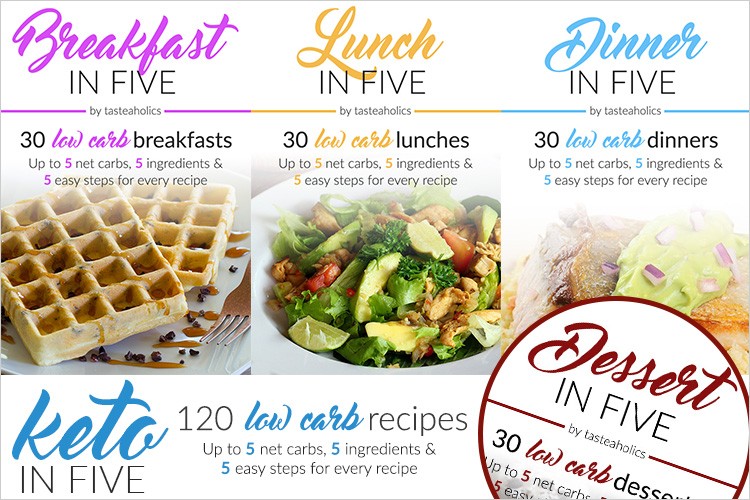 The key to success on the Keto Diet? Simplicity & Satisfaction! I've lost over 90 pounds on the keto diet & maintained my weight loss for over six years. Thanks in large part to Tasteaholics Keto in 5 Cookbooks! Each collection offers 30 breakfasts, 30 lunches, 30 dinners & 30 desserts with only 5 ingredients & 5 net carbs! They provide all the calorie & macronutrient info for you making it easier to track your meals along with helpful cooking tips & images – so you'll know what you're cooking!
Make life on the Keto diet easier & grab the Keto In Five Bundle! Satisfaction Guaranteed: Tastaholics offers a 365 Day Money Back Guarantee!
Don't Miss These Keto Recipes!
Don't Forget to Save these Keto Copycat Recipes!
For more low carb inspiration, please follow my Keto Recipes Board or Subscribe for updates below!
About Heather
First, thanks for sticking with me – I started this blog to help people like you take control of their health – achieve their fitness goals – lose weight – and gain the confidence they need to go out and live life to the fullest. (Because that's what losing 90 pounds on the keto diet did for me:) If you need help, please reach out. In addition to blogging full-time, I'm a Health Coach, and I'm a mom of three awesome kids – 2 girls & one precious son who happens to have autism.
I'm continually seeking balance to do all of the things – and I'd love to help you do the same.
You Can Find Me On Facebook.
I'm also on Pinterest.
And YouTube.
One day I may participate regularly on Instagram, who knows:)
–Heather