Sheet Pan Rainbow Roasted Vegetables are a fabulous way to enjoy eating healthy, colorful vegetables for adults and kids. This easy recipe is the perfect side dish for weeknight family meals or for serving a crowd during the holidays.
This post may contain affiliate links that help keep this content free. [Full Disclosure]
Attention Moms: I Like To Think The Addition of "Rainbow" To Roasted Vegetables Instantly Makes Veggies More Appealing To Kids
As a mom of three, I try to encourage healthy eating every chance I get, but sometimes we all need assistance. And today's assist comes in the form of the vegetable rainbow connection! I know that typically we associate tasting the rainbow with Skittles because they took that slogan and ran with it in all of their commercials, but we can do better than that for our kids, right? You and I both know that if we don't teach our kids to eat healthy foods – nobody will.
Ok, I'm going to step down from my soapbox now. In addition to being kid-friendly, Rainbow Roasted Vegetables add flavor, color, and tons of vitamins to any meal. And there's another big bonus: you can rinse, chop and store the veggies ahead of time, which makes this a sanity-saving time-saver on busy school nights.
Rainbow Roasted Vegetables Nutrition 411
Red bell peppers: Excellent source of vitamin C for immune system health, as well as vitamin A for eye health.
Carrots: Crunchy carrots are a fabulous source of beta carotene, fiber, vitamin K and potassium. (Psst: They are considered a root vegetable, and some folks who follow a low carb diet shy away from these.)
Yellow squash: Yellow squash contains high concentrations of beta carotene, an antioxidant that helps protect your body against damage from pollutants and chemicals called free radicals.
Broccoli: Broccoli is another nutrient-dense veggie, packed with fiber, vitamin C, vitamin K, iron, and potassium. Broccoli bonus: It has more protein than most of other vegetables.
Red onion: Red onions contain a lesser-known antioxidant, quercetin, which fights inflammation and boosts the immune system.
Low Carb Rainbow Roasted Vegetables
Cauliflower: Cauliflower is another excellent source of vitamins and minerals, containing some of almost every vitamin and mineral that you need.
Zucchini: Zucchini is packed with several vitamins, including vitamin A to support eye health.
Cherry tomatoes: Cherry tomatoes are a wonderful source of lycopene. This compound can help with issues like inflammation and blood clotting.
Portobello mushrooms: Portobellos are known as natural cancer-fighters and protectors of the immune system.
You can roast any vegetable combination you darn well please, but cooking veggies with similar cook times together makes the most sense.
Broccoli – Brussels Sprouts – Cauliflower – Tomatoes – Bake at 425° – 15-25 minutes
Zucchini – Mushrooms – Bell peppers – Spaghetti squash – Bake at 425° – 10-20 minutes
Variations – Veggie Swaps To Taste The Rainbow Roasted Vegetables
Purple: Purple asparagus, cabbage, potatoes, eggplant
Red: Tomatoes, radishes, red potatoes, beets
Green: Green bell peppers, asparagus, green beans, snow peas, brussels sprouts
Yellow: Yellow tomatoes, bell pepper, yellow beet, Yukon potatoes
Orange: Butternut squash, acorn squash, pumpkin, sweet potatoes, orange bell pepper
Kitchen Tools You Need To Have On Hand
Y'all know special equipment tends to upset me. I'm not too fond of recipes that tell you for best results; make sure you use the most expensive baking pans from Williams Sonoma and a $500 knife. So I won't do that to you. But I will go ahead and tell you that you will need a sheet pan and a sharp knife. (I highly recommend this very reasonably priced cutlery set on Amazon.)
More Healthy Recipes You'll Love
Crispy Brussels Sprouts With Bacon
Loaded Cauliflower Casserole With Cream Cheese
The Best Low Carb Creamed Spinach
Print
Dress Up Your Dinner With These Sheet Pan Rainbow Roasted Vegetables (Simple Healthy Side Dish Recipe)
---
Author:

Total Time:

35 minutes

Yield:

6

Diet:

Gluten Free
Description
Sheet Pan Rainbow Roasted Vegetables are a fabulous way to enjoy eating healthy, colorful vegetables for adults and kids! This easy recipe is the perfect side dish for weeknight family meals.
---
Ingredients for Healthy Rainbow Roasted Vegetables
2 red bell peppers, cut into 1″ chunks
4 carrots, cut into 1/2″ thick coins
2 yellow squash, cut into 1/2″ half circles
1 pound broccoli, trimmed and cut into bite-sized pieces
1 red onion, trimmed and cut into 1/2″ thick wedges
4 tablespoons olive oil
2 teaspoons Kosher salt
1 teaspoon black pepper
Ingredients for Low Carb Rainbow Roasted Vegetables
1 large head of broccoli, chopped into bite-sized florets
1 head cauliflower, chopped into bite-sized florets
1 large zucchini, sliced
1 cup cherry tomatoes, sliced
10 ounces portobello mushrooms, sliced
4 tablespoons olive oil
2 teaspoons Kosher salt
1 teaspoon black pepper
---
Instructions
Preheat the oven to 425°
Rinse and chop the veggies – then pat them dry.
Rule: The drier the vegetable, the better it roasts.
Cut the veggies into bite-sized pieces.
Try to keep them similar in size – smaller pieces will cook faster than larger ones.
Transfer the veggies to a large bowl and toss with olive oil, salt, and pepper.
If they look like they need more oil – add another tablespoon and toss again.
Arrange the veggies in a single layer on a baking sheet – preferably one with a rim.
If you don't have a baking sheet, you can use a baking dish or an oven-proof skillet.
Try not to let the veggies overlap or touch.
If your baking sheet is too crowded, you're going to be steaming the veggies instead of roasting them.
Place the veggies in the oven.
Roast for 20-25 minutes – checking in every 15 minutes to stir.
Roasted vegetables are done when they're tender enough to be pierced with a fork, and their edges are crispy.
Store in an airtight container in the refrigerator for up to 5 days.
Prep Time:

10 minutes

Cook Time:

25 minutes

Category:

side dish

Method:

Oven

Cuisine:

American
Keywords: Rainbow Roasted Vegetables, Oven Roasted Vegetables, healthy side dish recipe, gluten-free, low carb
Kickstart Keto Without Giving Up Your Favorite Foods!
Need more easy low carb recipes? I understand! I've lost 148 pounds on the keto diet and maintained that weight loss for six years!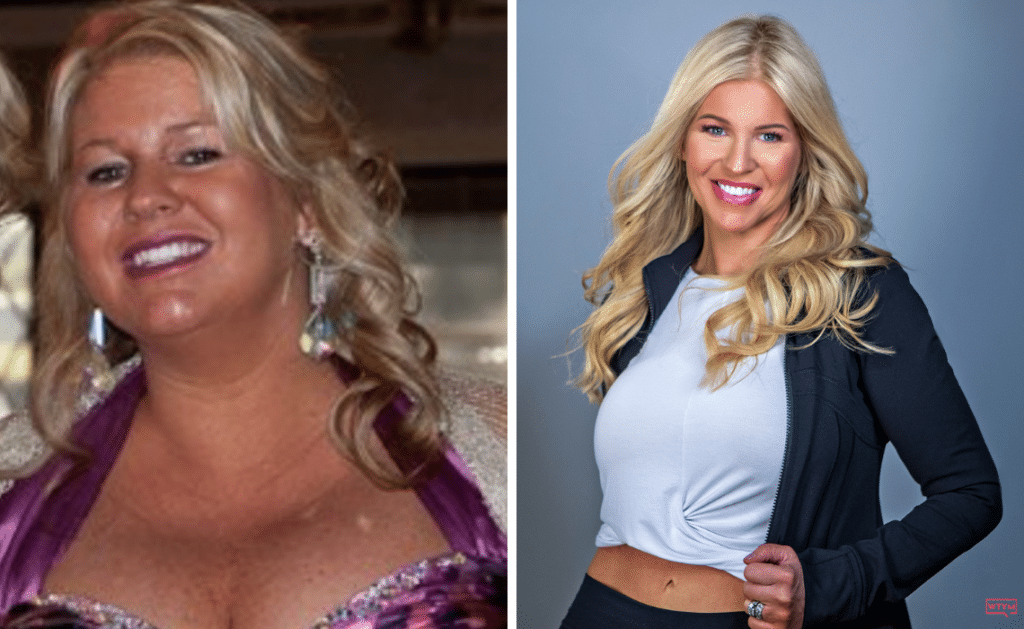 If you enjoyed this post, please save or share it!