This loaded cauliflower casserole is the ultimate healthy comfort food swap for mashed potatoes. Loads of cream cheese, cheddar, butter, and bacon combined with cauliflower create an unbelievably delicious side dish that is ready to serve in 45 minutes.
This post may contain affiliate links that help keep this content free. [Full Disclosure]
Ok. Let's get real for a minute. Raise your hand if you miss mashed potatoes.
Uh-huh.
That checks out – potatoes were my JAM back in my pre-keto days – and my family lived for my homemade loaded mashed potatoes – which took an incredible amount of time to peel, wash, mash and smother with sour cream, butter, and cheese.
Look, I know my way around a bowl of hand mashed heaven, and I know you do too, so I'm not going to straight-up lie and tell you cauliflower is the new potato or claim that nobody here notices the difference between loaded cauliflower and a big steaming carb-filled pot of Russets.
They do – but here's the thing – they like both.
Score for me. And you.
Also, my cauliflower version takes less than half the prep time and work, and you can have it on the table in 45 minutes from start to finish – with all of the cheesy flavors you love with significantly fewer carbs.
How To Make Loaded Cauliflower Casserole
We're loading this cauliflower casserole up with bacon, cream cheese, cheddar cheese, Monterey Jack, sour cream, and butter.
So you're going to want to fry the bacon first.
Next, we're steaming the cauliflower for a few minutes in the microwave so that it gets tender, but our kitchen doesn't get "that cauliflower" smell.
Once you have those steps behind you all that's left is to add in ingredients and bake!
Fast Facts: Cauliflower
Here's the part where I geek out about a vegetable – it's not mandatory for the recipe, but it is good to know in case you're wondering why everyone and their mom is talking about cauliflower.
Cauliflower is healthy and loaded with vitamin C, K, B6 plus Omega 3 fatty acids and fiber.
Cauliflower is keto-friendly and low carb – as in 3 net grams per cup. That alone will make you want to jump on the cauliflower bandwagon – especially when you compare it to white rice's carb count of 45 grams per cup and potatoes 30 grams per cup.
Cauliflower is easy to roast, bake, grill, microwave, steam and air fry or you can eat it raw!
Cauliflower makes healthy, low carb comfort food a possibility – as evidenced here in my shrimp & grits recipe and here in this loaded cauliflower soup and here in this loaded cauliflower casserole bake.
Loaded Cauliflower Casserole – Carbs Per Serving
If you're keeping up with your macros – this casserole contains 4.7 net carbs per serving. In case you forgot – you calculate net carbs by subtracting dietary fiber from total carbs:) 5.8 – 1.1 = 4.7. Full Disclosure: I use a plugin that I trust to calculate nutrition – but if something looks off to you or you'd rather calculate your own info – I encourage you to go for it!
More Must Have Keto Side Dishes
If you like this loaded cauliflower recipe, then you need to check out these keto sides!
Crispy Brussels Sprouts With Bacon – An easy low carb side that screams I worked all day on this, but it took less than 40 minutes to pan roast these Brussels Sprouts to perfection in bacon, butter, and olive oil:)
Green Beans with Bacon – Make fresh green beans stand out for the holidays or any day with this green beans with bacon side dish that you can make on the stove or slow cooker with 3.1 net carbs per serving.
46 Keto Side Dish Recipes – An epic collection of the best low carb side dish recipes!
Print
Loaded Cauliflower Casserole With Cream Cheese [Low Carb, Keto] | Word To Your Mother Blog
---
Author:

Total Time:

45

Yield:

8

1

x
Description
This loaded cauliflower casserole is the ultimate healthy comfort food swap for mashed potatoes. Loads of cream cheese, cheddar, butter, and bacon combined with cauliflower create an unbelievably delicious side dish that is ready to serve in 45 minutes.
---
1

Head Cauliflower (

4 cups

cauliflower florets) – Chopped

6 Ounces

Cream Cheese, cut into chunks

8

Strips Fried Bacon

1/2 Cup

Sour Cream

¼ Cup

Heavy Cream

3 Tablespoons

Butter

1

+

1/2 Cup

Shredded Cheddar Cheese

1/2 Cup

Monterey Jack Cheese

1/4 Teaspoon

Black Pepper

¼ Teaspoon

Garlic Powder (Optional)

2 Tablespoons

Chives or Green Onions To Garnish
---
Instructions
Cook bacon and set aside
Preheat oven to 400°
Chop cauliflower
Steam Option 1: Put cauliflower in a microwave-safe bowl, add a few tablespoons of water – cover with cling wrap – and steam for around 5 minutes until tender
Steam: Option 2: Place the cauliflower in a steamer basket on top of a pot with boiling water and steam until tender, around 5 minutes.
Once it's steamed – drain excess water and throw the cauliflower back into the bowl – cover it and let it sit there for 2-3 minutes. Please be patient here and let the cauliflower do its thing – (it will absorb extra moisture and prevent your casserole from being a soggy disaster)
If you want a mashed potato consistency, then whip out the potato masher, blender or food processor and go for it. Or skip this step. It's up to you.
Next Step: Add cream cheese, 1 cup of cheddar, Monterey Jack, sour cream, heavy cream, butter, and garlic powder. Season with salt and black pepper, to taste, and toss to combine.
Transfer to an oven-safe casserole dish and top with remaining shredded cheese blend and crumbled bacon.
Place in preheated oven and cook until cheese is melted and nicely browned on top, around 8-10 minutes.
Remove from oven and serve topped with fresh chives or green onions.
Enjoy!
Notes
Variations:
Swap Cheddar Cheese with 1/2 cup Gruyere Cheese + 1/4 Cup Parmesan
Add 1/2 Cup Colby
Swap Cheddar with Italian Cheese Blend
Make it Au Gratin by adding Parmesan breadcrumbs (1/2 cup Parmesan cheese + Cup crushed original flavor pork rinds)
Prep Time:

15

Cook Time:

30

Category:

Keto Side Dishes
Keywords: low carb, keto, cauliflower, casserole, comfort food, side dish, recipe
Stock Your Keto Pantry!
Get the go-to keto pantry staples, meal plans and exclusive Word To Your Mother reader discounts on my Shop Page here. Need a shopping list? Click here!
And for more than 500 Low Carb Keto Meal ideas and easy recipes, check out my Keto Recipes Index!
Need More Keto Recipes? You Have Options!
I've lost 148 pounds on the keto diet and maintained that weight loss for six years!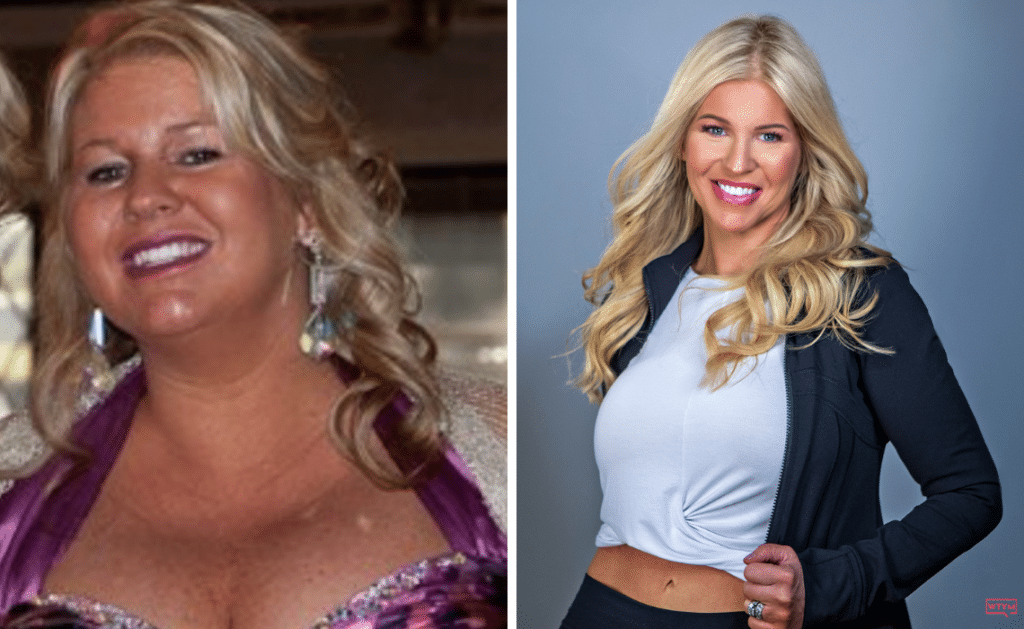 I wrote a book that details my weight loss journey, Rebel Keto, which includes over 100 recipes and is coming soon. But I don't expect you to wait on my book to get started, so I am offering my digital recipe books, Crave-Worthy Keto, at a discounted rate of 35% off for a limited time.
Crave-Worthy Keto is the ultimate collection of over 40 low carb recipes for all of the foods you crave for breakfast, make ahead meals, breads, and 30-minute dinners. All with 5 net carbs or less! Don't wait another day to get started! Buy Crave-Worthy Keto now and download them instantly!
More Recipes & Tips You'll Love
If you enjoyed this post, please save or share it!