When it comes down to crockpot candy recipes, chocolate peanut clusters are hands down the bomb, but it turns out you can make a lot more than chocolate candy in your crockpot – and I've collected 21 fabulous Christmas candy recipes you'll want to try this holiday season.
During the busy holiday season, my crockpot is my best friend. She helps me make healthy dinners for my family easy and affordable. But you know what else I love about my Crock-Pot? All of the fabulous candy I can create with my kids with little to no effort!
If you need a few new Christmas candy recipes to make and give or make and enjoy yourself, these crockpot Christmas candy recipes will not disappoint. From decadent fudge to Christmas crack, this round-up of slow cooking candy recipes covers all the bases.
Slow Cooker Fudge
Creamy homemade fudge to share or keep to yourself – made easy in the crock pot!
White Chocolate Candy
White chocolate, nuts and pretzels – what more can you ask for? A big batch that's perfect for giving as gifts? Nailed it!
Slow Cooker Rocky Road Candy
Is this the only rocky road crockpot candy recipe on this list? Nope – but it is a fabulous 5-ingredient no-bake candy that works wonders if you've waited until the last minute!
Chocolate Covered Pretzel Rods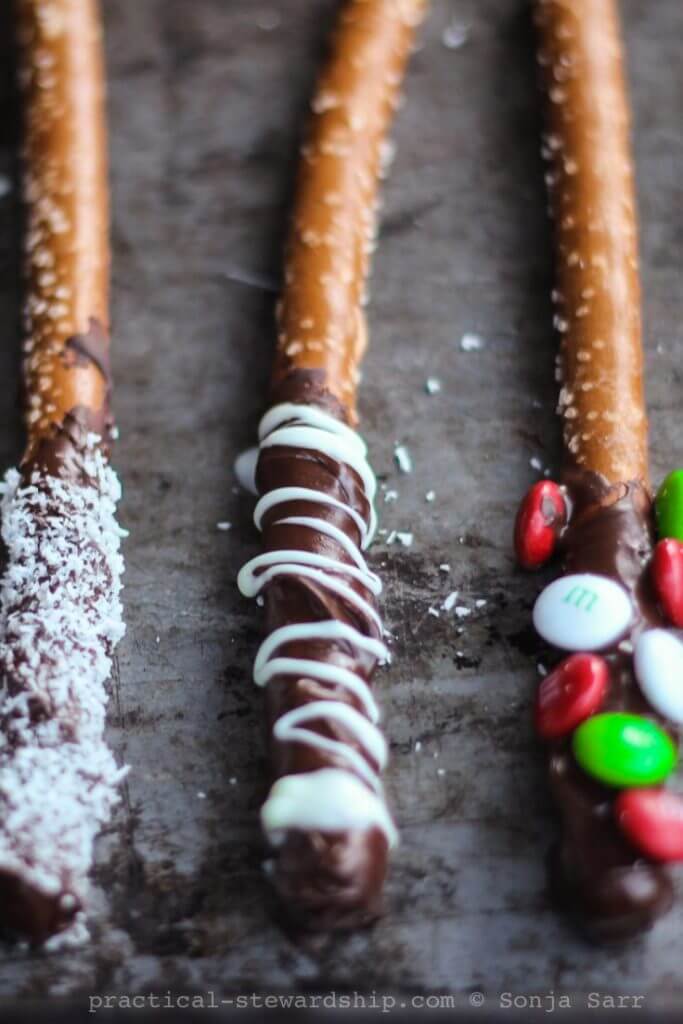 100% Drool-Worthy – and customizable candy for every season.
Slow Cooker Candied Pecans
Make a double batch of these and give them as gifts. They are THAT good. (P.S. There's a sugar-free version later in this line-up if you are literal health-nut:)
Sweet & Salty Crock Pot Candy
Buttery toffee pieces and crispy pretzels make this candy unforgettable.
Crockpot Salty Sweet Candy
White Chocolate + Roasted Peanuts + Pretzel Twists = Addictive Slow Cooker Candy
Peanut Clusters
Crockpot Candy Cane Bark
White Chocolate Chips + Peppermint Candy Canes = Easy Holiday Treat
Boozy Slow Cooker Caramel Fudge
Ok – this one had me at Boozy Slow Cooker!
Easy Triple Chocolate Crockpot Candy
Semi-Sweet Chocolate Chips + German Sweet Chocolate Bar + White Almond Bark + Peanuts = Delicious Layered Christmas Candy
Chocolate Pecan Candy
The perfect candy to give with pecans, semi-sweet chocolate chips, German baker's chocolate, almond bark and a pinch of salt.
Triple Chocolate Crockpot Fudge
Need a no nonsense, nut-free crockpot fudge recipe? Of course you do! This one combines dark chocolate, semi-sweet, and white chocolate with marshmallow cream and butter. Yum.
White Chocolate Fudge with Pistachio & Raspberry
A creative and festive approach to slow cooker fudge that is as delicious as it looks.
Peppermint Pretzel Candy
Super easy crock pot Christmas candy with almond bark, peppermint, pretzels, candy canes and dark chocolate.
Rocky Road Candy
If you love a chocolate – marshmallow combination then you will adore this crockpot candy recipe – that's easy enough to attempt with kids!:)
Sugar Free Candied Pecans
Healthy – candied pecans in the crock pot – And yes, they are fabulous:)
Reese's Slow Cooker Fudge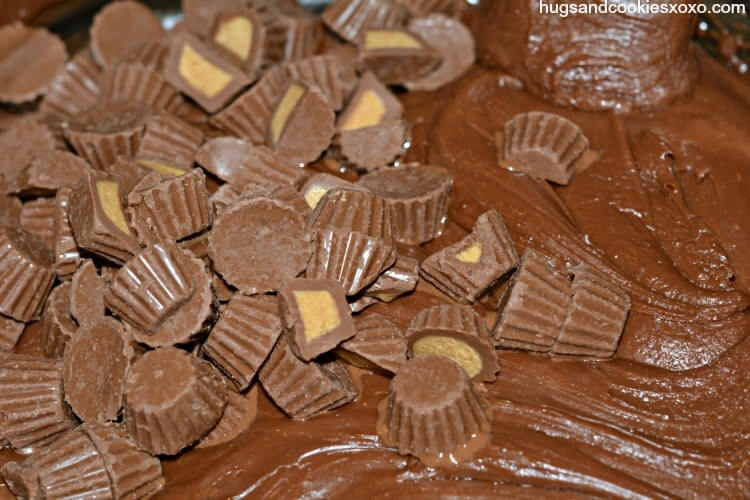 Yes – Reese's Fudge from the slow cooker is a thing – I've heard. You need to try it. Please tell me all about it – I'm trying to stick to my diet – but peanut butter chocolate combinations are my weakness!
S'Mores Crockpot Candy
It's like a S'more – except you make it in the crock pot.
Peanut Candy Bar
So, when you make peanut brittle in a slow cooker it gets slightly chewier – more like a candy bar – according to Crock-pot.com:) Their recipe is straightforward – with 6 simple ingredients. *You may also want to check out the White Peppermint Pretzels and Slow Cooker Fondue.
Crockpot Snowman Poop
So you may not want to announce you're bringing "poop" to the party – but hey – if you're wanting to stand-out – go for it! This recipe is a spin on the classic puppy chow candy that swaps Honey Nut Cheerios for Chex. And – they offer a free printable label which is fabulous.
Ok – So do you have a new favorite? I think my vote goes to the pretzels – even though the Boozey Caramel Fudge is calling my name. Thanks for stopping by today – I hope I've delivered on my must-have crockpot candy headline:)
Don't Miss These Holiday Favorites!
Save or Share!