Start your day with one of these easy keto coffee recipes, with or without butter, because going low carb doesn't mean going without your morning cup of Joe.
If you're looking for the best keto drinks to start your day, then this collection of easy hot and cold keto coffee recipes will inspire your inner barista!
Whether your favorite low carb coffee is Bulletproof or a Starbucks inspired iced coffee is more your thing you'll appreciate these keto coffee recipes that keep you energized and in fat- burning mode for hours!
This post may contain affiliate links that help keep this content free. [Full Disclosure]
For some of us, coffee is a necessity.
I'm not always proud of who I am before my first – sometimes second- cup of coffee.
And as long as you keep it in moderation- drinking coffee on the regular offers a ton of benefits from burning fat to improving energy levels to increased physical performance to helping you live a longer life. No, really – it's science!
Ingredients In The Best Keto Coffee Recipes (For Beginners)
Aside from all the excitement of being relieved no one is taking away your must-have morning cuppa you may be feeling a little apprehensive about what you can & cannot put in your morning joe & keep it low carb.
I get it. I totally get it. Back when I started the keto diet putting butter in my coffee just seemed wrong. But y' all, it's so right – evidence here from the Original Gangster of Bulletproof Coffee – Dave Asprey's Bulletproof Blog. I hope he's OK with that name because I think it may catch on:))
Sugar Free Keto Coffee
No sugar – No problem! Well, sort of:)
The first battle you're going to fight is finding your favorite sugar swap. Since we are all special snowflakes – & nobody's taste buds are identical – you'll need to experiment with your sweeteners before you find "the one." Stevia & Erythritol are faves because
a) they're all-natural & plant-based & b) both contain next-to-no calories – you'll find variations of all of these in the following keto coffee recipes.
Also worth considering: The world of sugar-free syrups.
Torani offers a variety of flavors like Vanilla, Hazelnut, Chocolate, Caramel, Coconut & many more!
Now, you've got a few options for cream too!
You can keep it simple & swap the half & half for heavy cream & you're all set.
If that's not your thing – & you're finding yourself on a quest for the perfect keto coffee- try unsweetened almond milk or a keto coffee creamer from KetoLogic – they've got an entire line of coffee creamers including French Vanilla, Mocha & Caramel Macchiato.
And if you find yourself wide-eyed & confused at oh, I don't know, Starbucks: Here's how to order step-by-step to keep things keto:)
Ready to play barista? Here are 16 easy keto coffee recipes to inspire greatness and health!
Official Bulletproof Coffee Recipe
The Original Bulletproof Coffee Recipe! A high performance cup of Joe that will increase energy & focus! Read the step-by-step here on Bulletproof
Easy Mocha Frappe
Super simple iced coffee recipe with 3 ingredients that's sugar-free & delicious with a 5 minute Homemade Keto Whipped Cream via Word To Your Mother Blog
Caramel Frappuccino
A low carb, sugar-free spin on your favorite Starbuck's iced coffee with 2.49 net carbs, 27 grams of fat & 2.1 grams of protein via All Day I Dream About Food
Bulletproof Peppermint Mocha
A thick & creamy dessert spin on the classic Bulletproof coffee using expresso with 2 net carbs, 18 grams of fat & 2 grams of protein via gnom-gnom
Super Easy Vanilla Coffee
With Omega Vanilla Power Creamer & a dash of cinnamon via The Cookie Rookie
Super Charged Iced Coffee
With Silk unsweetened Vanilla Almond Milk, collagen, MCT Oil & maca powder via Primally Inspired
Pumpkin Spiced
Bulletproof coffee meets a Keto-friendly pumpkin spiced latte with less than 1 net carb via Peace, Love and Low Carb
Vietnamese Iced Coffee
Using Vietnamese coffee along with keto condensed milk you can make this one in 5 minutes with 1.7 net carbs, 10.7 grams of fat & 1.2 grams of protein via Keto Diet Blog
Cappuccino
A velvety smooth combination of coffee, unsweetened almond milk, butter & protein powder via Briana Thomas
Bulletproof Egg Latte
Bulletproof Coffee with a Vietnamese spin with grass-fed butter or ghee, Brain Octane Oil, eggs, vanilla collagen protein & cinnamon with 1 net carb, 25 grams of fat & 24 grams of protein via Bulletproof Blog
Starbucks Vanilla Latte Frappuccino
Sugar-Free with almond milk & heavy cream via Joy Filled Eats
Starbucks Cinnamon Dolce Latte
A low carb version of the classic that uses Monk Fruit Sweetener instead of sugar! With 5.1 net carbs via Real Balanced
Bulletproof Coffee With MCT
A spin on the classic with MCT Oil + a secret ingredient via Wholesome Yum
Vanilla Cream Bulletproof Coffee
Like a Latte – minus the carbs! With 1.3 net carbs, 47 grams of fat & 1.9 grams of protein via The Keto Queens
Iced Mocha
Easy Starbucks Copycat recipe with collagen & heavy cream with 2 net carbs, 14 grams of fat & 10 grams of protein via The Mermaid With Muscles
Bulletproof With Coconut Oil
A classic Bulletproof with coconut oil topped with whipped cream via Low Carb Spark
Well, I think my mission to share the best keto coffee drinks is complete. Hopefully you found a new favorite low carb spin on the classic cup of Joe! And if you are still searching, don't forget to check out 30+ Ways To Order Low Carb At Starbucks.
Looking For Ways To Make Sticking To Keto Easier?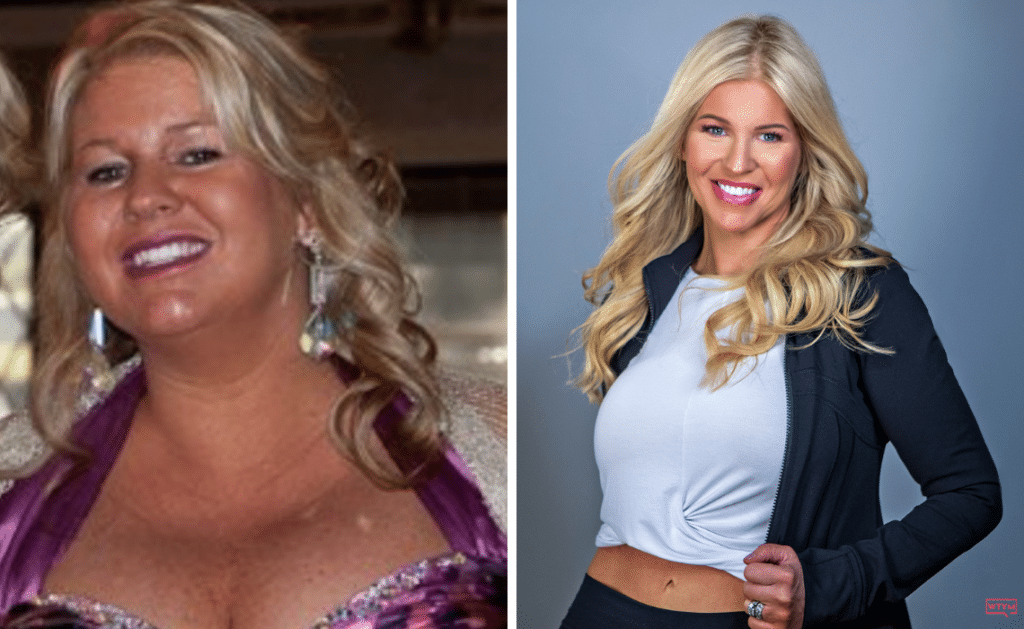 I get it! I've lost 148 pounds on the keto diet and maintained that weight loss for six years.
In my new book, Rebel Keto, I walk you through every detail of how I lost the weight on keto – without doing macro math at every meal. If you are a woman who is tired of trendy diet B.S. and you need a real-world roadmap to help you navigate the keto diet and drop the weight like a bad habit, get your copy of Rebel Keto today – right here.
Don't Miss These Keto Recipes & Tips!
If you enjoyed these Keto Coffee Recipes, please share on Pinterest!