Keto Cheeseburger Soup with bacon is the ultimate keto comfort food combining ground beef, cream cheese & cheddar into a creamy low carb soup that makes an easy dinner you can slow cook to perfection, make in minutes using your Instant Pot it or go old-school & prep on the stove!
This post may contain affiliate links that help keep this content free. [Full Disclosure]
I considered waiting until the weather got a little colder to share this keto cheeseburger soup recipe, but then I thought – well, we just ate it in July & not one member of my family complained about my off-season selection.
So here we are.
The most time-consuming part of putting this together was finding everything I needed to use. Initially, I was going to use my Instant Pot, but that went downhill fast as:
A) It took me 20 minutes to find it hiding in the pantry under a bag of clothes a month overdue to be dropped at Goodwill
And
B) I discovered that chef boyar-Lylah Kate "misplaced" the critical pot part of the Instant Pot while developing a yet to be determined dessert recipe.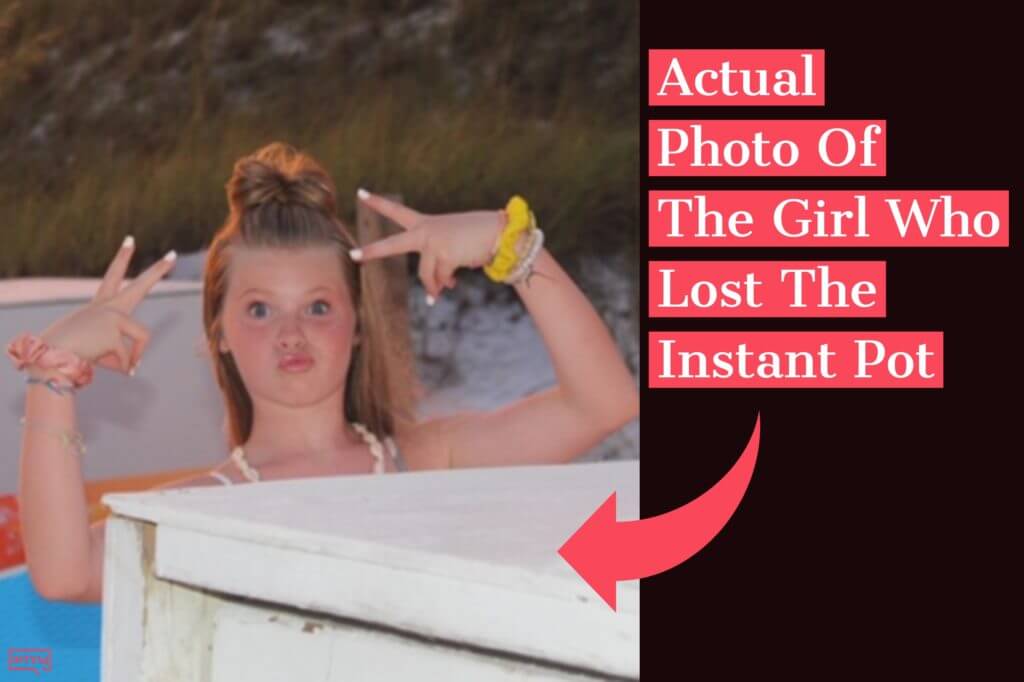 Yeah – she's kinda hard to stay mad at – So…I sucked it up & moved on.
Since I did not have crockpot time on my hands, I went with the stovetop version – which is equally fantastic.
I got started with the bacon -which immediately lifts my spirits because – hello, it's hard to be sad & fry bacon! Full Disclosure: I cooked the whole pack so I could eat it while I cooked. Also, I've included affiliate links here to ingredients I used – for more info – check out my disclosure page.
Make-Ahead & Freezing Keto Cheeseburger Soup
All of the instructions are written in the recipe notes – except freezing the soup – which is simple. I recommend making a double or triple batch of this on meal prep day to freeze.
This recipe lasts for up to 6 months in the freezer if you use fresh (not frozen) ground beef. Just make sure you let it cool before you stick it in the freezer & label the bag.
You may want to hold the cream cheese & heavy cream – & add it after you reheat. Dairy acts weird in the freezer. When you're ready to make it – thaw overnight in the fridge & dump it in your crockpot or heat it on the stove. Boom – dinner is served.
*Special Ingredients: I used Kettle & Fire Bone Broth & Xanthan Gum (to thicken) – but if you don't have these on hand – don't freak out. You can make regular beef broth work – & – the soup is divine without the thickener!
Toppings: You can go full out cheeseburger & top it with dill pickles, onions, shredded lettuce & a little tomato. I went with sour cream, cheddar & what was left of the bacon. It was fabulous.
This Is What It Looks Like Without Xanthan Gum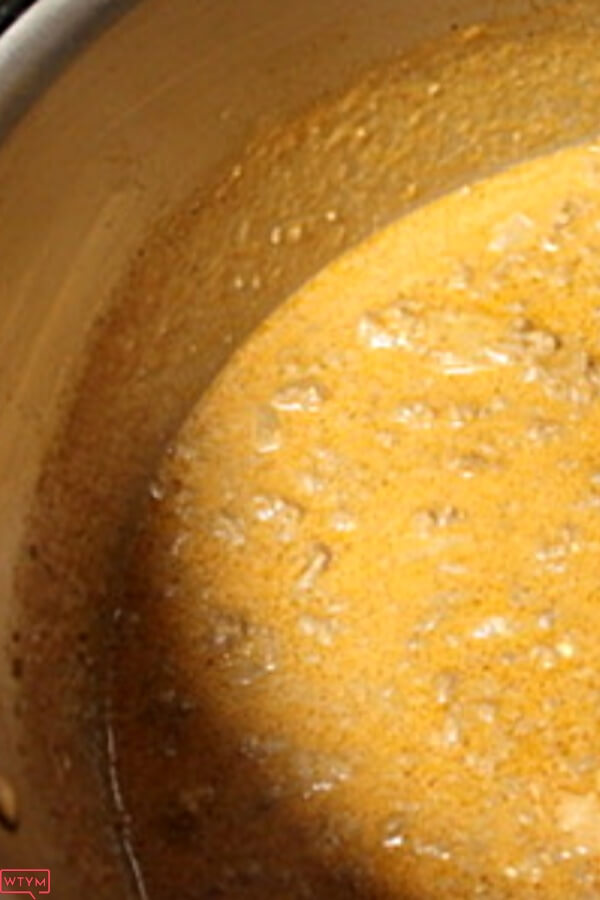 See? I really didn't have to use it – but I thought I'd be extra & go for it. If you want a thicker soup – use a tiny bit (1/8 of a teaspoon) of Xanthan Gum & mix it with a little warm water to dissolve it before adding it in – otherwise it will be clumpy:)
And After…
It may not be the best photo in the world – I'm working on my photography skills – but trust me, you'll love it:) My non-keto family approved – & – the hubs requested it again so it's definitely a winner.
More Keto Dinner Recipes Worth Trying
Easy Keto Cheeseburger Casserole with Bacon – An easy low carb miracle dinner (with 3.6 net carbs per serving) that's 100% family-friendly, ready in 30 minutes, and tastes like everything you ever wanted in a bacon cheeseburger.
Original Mississippi Pot Roast – Keto Crockpot Recipe – When you need an easy keto crockpot recipe, it doesn't get any more delicious or effortless than the original Mississippi Pot Roast! This low carb lazy Sunday recipe only calls for 5 ingredients and is always a hit!
Keto Crockpot Crack Chicken – Slow cooker cream cheese shredded chicken dinner recipe that is addictively awesome!
Keto Crockpot White Shredded Chicken Chili-Easy Low Carb Slow Cooking Dinner – Keto Crockpot White Shredded Chicken Chili is keto comfort food at it's finest! Healthy chicken, creamy cheese, and a hint of spice combine to create a low carb slow-cooking chili that is sure to become a favorite.
This Keto Chicken Jalapeno Popper Casserole with Bacon Recipe Makes Family Dinner Easy – This Keto Chicken Jalapeno Popper Casserole with bacon is what easy low carb dinner is all about! Shredded chicken breasts covered in a fabulous combination of cream cheese, heavy cream & garlic with layered Jalapeno peppers topped with cheddar cheese & bacon. Keto comfort food with 4.3 net carbs!
Print
Easy Keto Cheeseburger Soup with Bacon! The Best Low Carb Soup [Slow Cooker Instant Pot Stovetop]
---
Author:

Total Time:

45 Minutes

Yield:

8
Description
Delicious & creamy Keto Cheeseburger Soup with Bacon & Cream Cheese is the easiest keto crockpot (or Instant Pot – or Stovetop) recipe you'll ever make with a unique flavor combining the simplest ingredients to create Southern comfort food keto style! With only 3.1 net carbs this will be your new favorite family dinner!
---
1.5 Pounds Ground Beef
8 Slices Bacon
4 Cups Beef Broth
1/2 Cup Chopped Onion
2.5 Tablespoons Tomato Paste
1/2 Teaspoon Chili Powder
4 Cloves Garlic (Minced)
A Pinch of Sea Salt
1 Teaspoon Black Pepper
1 Cup Shredded Cheddar
4 Ounces Cream Cheese
1/2 Cup Heavy Cream
1/8 Teaspoon Xanthan Gum Dissolved in Water (Optional)
---
Instructions
Crockpot/Slow Cooker
Fry Bacon & Set Aside (Resist the temptation to eat all of it)
Brown ground beef in bacon grease with garlic, onion & chili powder
Set the slow cooker to low heat & add ground beef, beef broth, tomato paste, salt & pepper.
Stir & cook on low for 5 hours
Add ½ Cup Cheddar Cheese + cream cheese + heavy cream & cook one more hour or as long as you can stand it
Top with crumbled bacon, sour cream &/or optional toppings listed in Notes
Instant Pot
Set Instant Pot to Saute
Cut Bacon Slices in 1/2 & cook for 3 Minutes, Flip – Cook 2 More Minutes
Use bacon grease to brown the ground beef in Instant Pot- You can use a wooden spoon or spatula or whatever you can find to break it apart – takes 5 minutes
Drain 1/2 grease & return to the pressure cooker.
Add the garlic cloves, onion, & chili powder – cook for 1 minute
Next, add in broth, tomato paste, salt & pepper
Close the lid & lock it
Switch your Instant Pot to the "Soup" function or Low-Pressure mode & cook 20 minutes
20 Minutes Later…Let the pressure reduce on its own without opening the steam release vent for 10 minutes (AKA Natural Pressure Release).
Then carefully open the vent to release the rest of the pressure
Last Step: Add in ½ cheddar cheese, cream cheese & heavy cream – stir & serve
Stovetop
Cook Bacon – Set aside – Again: Try not to eat it
Drain ½ grease then use the rest to brown ground beef
When ground beef is 1/2 way browned, add garlic, onion & chili powder
Transfer to stovetop bowl set on low
Stir in 4 cups of broth & tomato paste – salt & pepper – & 1/2 cup cheddar cheese & cream cheese
Stir until cream cheese & cheddar is melted
Cook for 30 minutes with the lid on
Last Step: Stir in heavy cream & bacon crumbles – serve topped with remaining cheddar cheese & sour cream &/or optional toppings in Notes
Notes
Xanthan Gum: Optional for thickening. To thicken the soup I put 1/8 teaspoon of Xanthan Gum in a little warm water & whisked it until it dissolved (if you add it directly it may clump) – then I added it to the soup to thicken. It took less than 5 minutes. If you like your soups on the thick side – you may want to try it – but its optional!
Toppings: Cheddar Cheese, Sour Cream, Chopped Tomato, Sliced Dill Pickles
For My Friends on Weight Watchers:
Swap low fat cream cheese and cheddar for the full-fat versions & use turkey bacon – 6 WW SmartPoints
Prep Time:

15 Minutes

Cook Time:

30 Minutes

Category:

Keto

Method:

Stove Slow Cooker Instant Pot
Keywords: keto, low carb, crockpot, slow cooker, Instant Pot, easy dinner, Weight Watchers dinner
Stock Your Keto Pantry!
Get the go-to keto pantry staples, meal plans and exclusive Word To Your Mother reader discounts on my Shop Page here. Need a shopping list? Click here!
And for more than 500 Low Carb Keto Meal ideas and easy recipes, check out my Keto Recipes Index!
Looking For Ways To Make Sticking To Keto Easier?
I've lost 148 pounds on the keto diet and maintained that weight loss for six years!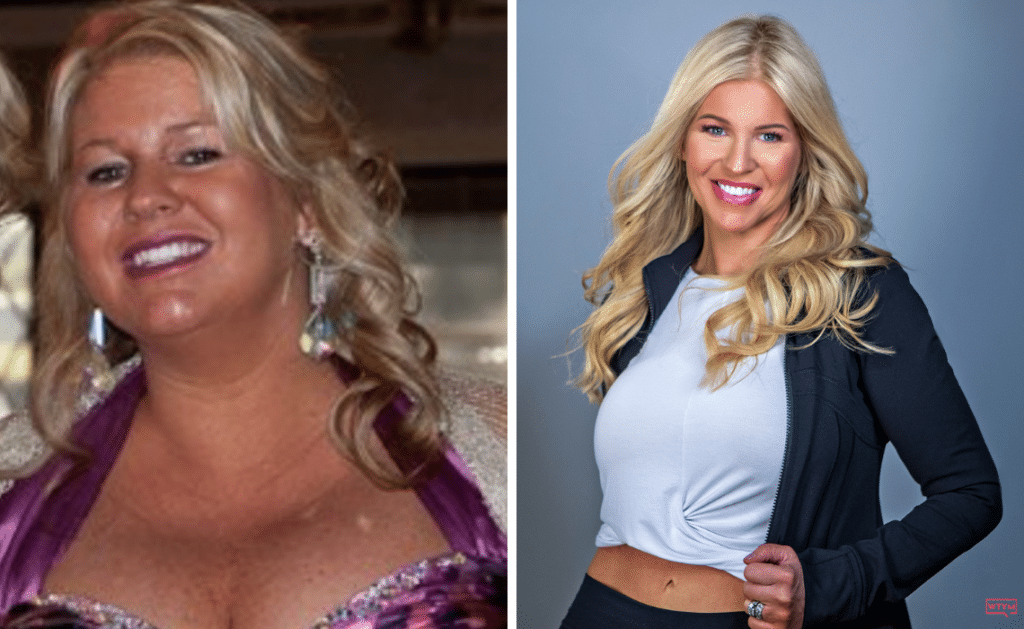 I wrote a book that details my weight loss journey, Rebel Keto, which includes over 100 recipes and is coming soon. But I don't expect you to wait on my book to get started, so I am offering my digital recipe books, Crave-Worthy Keto, at a discounted rate of 35% off for a limited time.
Crave-Worthy Keto is the ultimate collection of over 40 low carb recipes for all of the foods you crave for breakfast, make ahead meals, breads, and 30-minute dinners. All with 5 net carbs or less! Don't wait another day to get started! Buy Crave-Worthy Keto now and download them instantly!
Don't Miss These Reader Favorites!
Save Or Share!
Stay healthy & have a fabulous day!