Can we talk about this Keto Ground Beef Casserole? I suppose you could also call it an easy low carb miracle dinner (with 3.6 net carbs per serving) that's 100% family-friendly, ready in 30 minutes, and tastes like everything you ever wanted in a bacon cheeseburger, but that's a little long for a headline. Right?
This post may contain affiliate links that help keep this content free. [Full Disclosure]
Well, let me tell you about this Cheeseburger Casserole. It tastes like bacon cheeseburger heaven – ground beef seasoned to perfection with minimal effort, combined with cream cheese, cheddar cheese, topped with bacon and pickles.
In other words, you won't miss the bun or the carbs with this easy keto dinner recipe that's perfect for meal prep or throwing together last minute.
Here's the thing – I love a good casserole, and I'm not ashamed to say it loud and proud. (As evidenced by this roundup of 35 Keto Casserole recipes and this low carb Jalapeno Popper Chicken dish.)
Maybe I came out of the casserole closet when RHOC Vicki Gunvalson famously stated Sorry You're Sick, Do You Need A Casserole?
Absolutely, Vicki. Even when we're not sick, we need a casserole.
I like to think of a casserole as the Little Black Dress of recipes. Everybody needs a go-to dish to bring to events like potlucks, tailgating, funerals, and, as Vicki pointed out, for those times your friend is sick or depressed, and you want to show you care.
But you don't need an event to appreciate this delicious cook it once and have plenty of leftovers Keto Ground Beef Casserole. And you don't have to use any special ingredients or equipment to get the job done.
Things (Ingredients) You Need To Make This Keto Ground Beef Casserole
2 pounds ground beef
4 Ounces Cream Cheese
4 Eggs
1 Cup heavy cream
1 Cup diced onion
4 Garlic Cloves (minced)
2 tablespoons horseradish mustard (or yellow)
2 teaspoons Lea & Perrins
4 cups cheddar cheese
6 slices bacon – crumbled
Dill pickles
Optional Ingredients
Shredded lettuce
Chopped or sliced tomatoes
Mayo
Variations + Options For This Dish
You have options with this casserole recipe. First, you can use ground turkey or ground beef – whatever you prefer or have on hand. If you have frozen browned ground beef or turkey, you'll save a little bit of time prepping the dish.
As far as the onion goes, yes, it does add a few extra carbs, but onions also add flavor and texture. If you want to leave it out or use less that is up to you – the onions are not a deal-breaker.
I used Lea & Perrins Worcestershire sauce – to me, it tastes better than any other brand, so it is my go-to seasoning, but again, not a deal-breaker! Use what you have or if you have no Worcestershire – skip it.
Feel free to mix it up cheese-wise. For some reason, we had a ton of shredded cheddar on hand, and since I was going for a cheeseburger style taste, I rolled with nothing but cheddar. But you can use any cheese combination you prefer.
We used pre-cooked bacon – all we had to do was heat it for a few seconds in the microwave. So no messy bacon grease or clean up – which was fabulous.
How To Make Keto Ground Beef Casserole (Step by Step)
Let me walk you through how to put this one together. Spoiler alert: It is super simple:)
Start by combining all four eggs, 2 cups of the cheese, the heavy cream, and the mustard in a medium bowl. Just mix it with a whisk or a spoon and then put it to the side or stick it in the fridge while you prep the beef.
Then fry your bacon or microwave it – go ahead and fry a few extra slices if you know you tend to snack while you cook:)
And chop the onion.
Now grab your cast iron skillet or regular skillet and brown the ground beef. Once the meat begins to brown, add in the onions, garlic, salt and pepper (to taste) and the Lea & Perrins.
Cook for a few more minutes, and once it is all browned and you don't see a hint of pink left – you can drain a little fat or leave it – it is up to you. (FYI: I removed about half of the fat)
Final Stovetop Step – add in the cream cheese and stir.
Time for the casserole assembly.
Grab your favorite greased casserole dish and add the ground beef combination.
Then get the egg – cream – mustard and cheese combo you set aside earlier and pour it on top of the beef.
Add the crumbled bacon.
Then add the other 2 cups of cheese.
Final Step – add the pickles.
Bake for 15-20 minutes at 350
Prepare to have your mind blown.
How To Serve This Casserole
Now you have a few tough decisions to make – will you serve this keto ground beef casserole over a bed of shredded lettuce and top it with tomatoes? Maybe with a little mayo?
Or will you serve it straight up with nothing extra (like I did) because, you cooked damn it – one thing should be enough. (And this casserole is good enough to stand alone – no side dishes are necessary:)
I cannot predict the future, but I do see this recipe in your regular dinner lineup – especially if you have kids or a hungry husband who's favorite thing to ask you is what's for dinner.
If This Keto Ground Beef Casserole Is Your New Favorite, Check Out These Easy Low Carb Dinner Recipes
Keto Crockpot Crack Chicken – Slow cooker cream cheese shredded chicken dinner recipe that is addictively awesome!
Mississippi Pot Roast – Another slow cooker dinner that's easy and low carb!
Keto Crockpot White Shredded Chicken Chili – Chicken, cream cheese, and a hint of spice combine to create a low carb slow-cooking chili that is sure to become a favorite.
Crockpot Chicken Taco Soup– This soup covers all the bases: family and freezer-friendly, low carb (6 net carbs per serving) easy to throw and go – or set it and forget it in the crockpot, and it tastes fantastic.
Print
The Keto Ground Beef Casserole Recipe That Vicki Gunvalson Needed To Save Her Sanity
---
Description
Let me tell you about this Keto Ground Beef Casserole. It tastes like bacon cheeseburger heaven – seasoned to perfection with minimal effort, plus cream cheese, cheddar cheese, and pickles – you won't miss the carbs in this easy keto dinner recipe with 3.6 net carbs per serving.
---
2

pounds ground beef

4 Ounces

Cream Cheese

4

Eggs

1 Cup

heavy cream

1 Cup

diced onion

4

Garlic Cloves (minced)

2 tablespoons

horseradish mustard (or yellow)

2 teaspoons

Lea & Perrins

4 cups

cheddar cheese

6

slices bacon – crumbled
Dill pickles
Shredded lettuce (if you have it)
Chopped or sliced tomatoes (if you have it)
Salt & pepper to taste
---
Instructions
Preheat the oven to 350
Combine the eggs, 2 cups of cheese, heavy cream, and mustard in a medium bowl and set it aside – you're going to use this after you have cooked the ground beef. And it is going to rock your world so wait for it.
Fry 6 pieces of bacon or microwave it – crumble it and set it aside.
Brown the ground beef in a skillet – once you've got it browning, add the diced onions, garlic, lea & Perrins, salt & pepper.
Once you've got it all browned – drain as much fat as you feel comfortable with giving up – the fat does add flavor, but if you weigh that against the possible health implications, it doesn't add up logically to keep it.
Final skillet step – add the cream cheese.
Now grab a casserole dish – grease it – and throw the ground beef mixture in it.
Then add the eggs & cream.
Then add the bacon
Then add the other 2 cups of cheese.
Then add the pickles.
And then bake it for 20 minutes.
Notes
Options:
Serve over shredded lettuce with diced or sliced tomatoes
Serve it with nothing – it's fabulous enough to carry dinner all by itself
For My Friends on Weight Watchers:
If you swap the full fat cream and cheddar cheese with reduced fat & use Turkey bacon – you're looking at 13 WW SmartPoints per serving
Prep Time:

10

Cook Time:

20

Category:

dinner

Method:

Oven

Cuisine:

American
Keywords: keto casserole recipe, keto dinner recipe, low carb dinner recipe, dinner, easy keto recipe, casserole, Weight Watchers,
Stock Your Keto Pantry!
Get the go-to keto pantry staples, meal plans and exclusive Word To Your Mother reader discounts on my Shop Page here. Need a shopping list? Click here!
And for more than 500 Low Carb Keto Meal ideas and easy recipes, check out my Keto Recipes Index!
Kickstart Keto Without Giving Up Your Favorite Foods!
I've lost 148 pounds on the keto diet and maintained that weight loss for six years!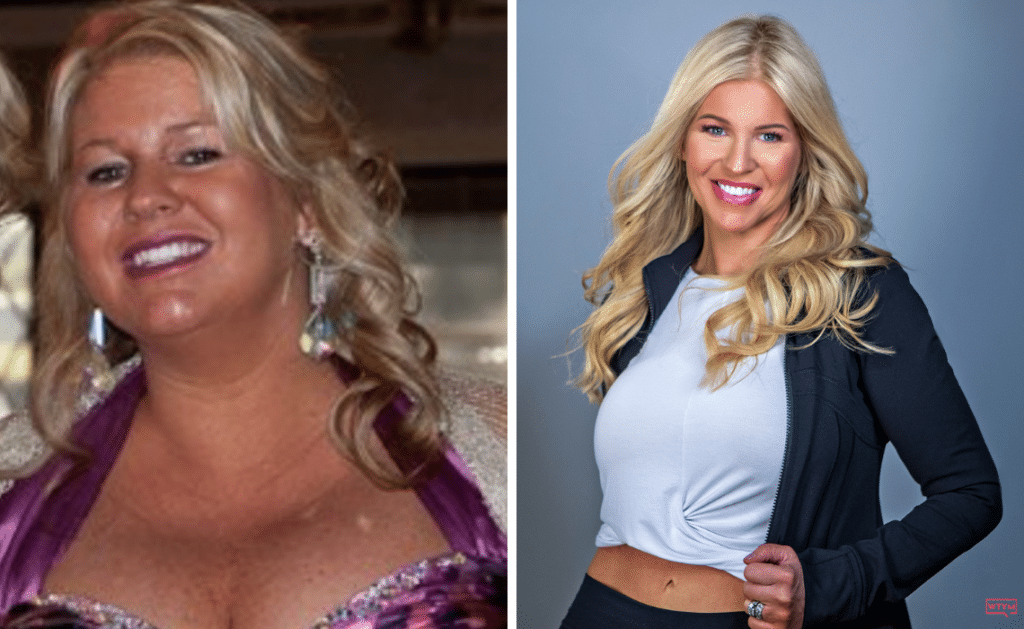 In my new book, Rebel Keto, I walk you through every detail of how I lost the weight on keto – without doing macro math at every meal. If you are a woman who is tired of trendy diet B.S. and you need a real-world roadmap to help you navigate the keto diet and drop the weight like a bad habit, get your copy of Rebel Keto today – right here.
While You're Here – Check Out These Reader Favorites
If you enjoyed this post, please save or share it!