Is there anything better than a good keto smoothie recipe? No – especially when that high-protein meal replacement tastes like a milkshake & helps you lose weight!
If you're down for a tasty keto smoothie or shake that not only brings all the boys to the yard, but gets them to mow the grass while they're there – stay with me.
This post may contain affiliate links that help keep this content free. [Full Disclosure]
Are Smoothies Keto?
Most smoothie recipes call for milk, yogurt, and ice cream to achieve the creamy base that is typically blended with bananas, pineapple, fruit juices, and honey to sweeten the deal.
The problem with the "OG" healthy smoothie is that it is not healthy at all. They have too much sugar and far too many carbs to even dream of being keto-friendly.
The good news is there's tons of low carb, much better for you substitutes you can use to whip up an equally delicious low carb smoothie that will help you drop a few pounds.
How To Make Keto Smoothies
Here's what you need to know to make a healthy keto smoothie that you know won't throw you out of ketosis. Instead of using regular milk, use full-fat coconut milk, almond milk, or heavy cream.
Best Base Ingredients For Keto Smoothie Recipes
Heavy Cream
Greek Yogurt
Water
If you need to sweeten the deal, try a low carb sweetener like monk fruit or erythritol.
What's The Best Fruit for a Keto Smoothie?
Avoid the sugar trap and stay away from bananas, pineapples, and mangos and opt for low carb fruits like blueberries and strawberries. For even more flavor, add cinnamon or ginger.
Avocado
Blueberries
Strawberries
Raspberries
Lemon
Lime
Best Vegetables for Keto Smoothies
Arugula
Bok Choy
Celery
Cucumbers
Collard Greens
Kale
Spinach
Zucchini
Best Nut Butters for Low Carb Smoothies
Need a Keto Shopping List?
Grab your copy of the Ultimate Keto Food list and make navigating the grocery store so – much – easier!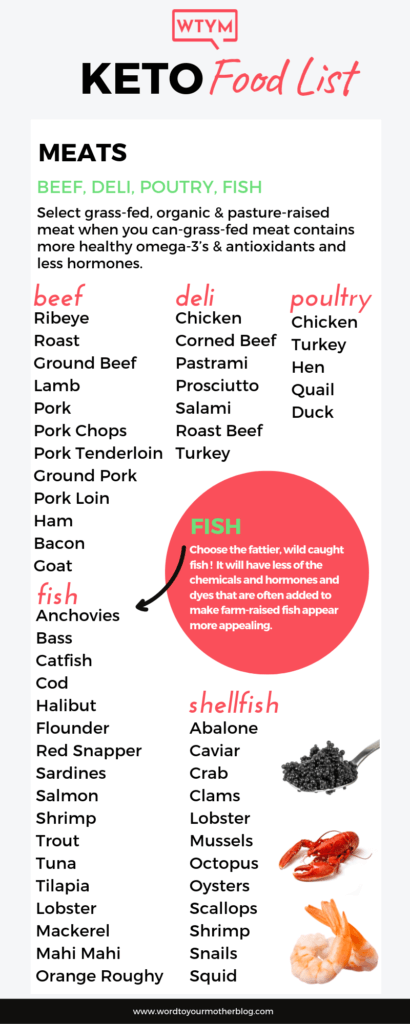 Other Ingredients To Help You Make The Best Keto Smoothies
It may take a minute, but you'll get the hang of customizing your favorites without needing a recipe or instructions.
But no matter how quickly you master the art of smoothies you will always need a blender to do the "heavy lifting" – I recommend the Ninja Pro Countertop model.
The Ninja total crushing blades gives you perfect ice crushing, blending, pureeing, and controlled processing crush ice and frozen fruit in seconds.
For now, I've collected 23 of my favorites to get you started.
Consider this your greatest hits smoothie playlist with all the classics: strawberry, chocolate, peanut butter, green, coffee, raspberry, pumpkin, berry, cheesecake, blueberry, and key lime pie!
Breakfast Shake
An eggless breakfast on the go with almond milk, almond butter, & cacao powder via I Eat Keto
Green Breakfast Smoothie
Consider this your energizing keto power smoothie with 4 net carbs.
Chocolate + Peanut Butter
Almond milk, peanut butter & cocoa powder combine to make an amazing low carb treat with 6 net carbs via Wholesome Yum
Strawberry Smoothie
This creamy Strawberry smoothie makes a perfect sugar-free keto breakfast or snack with 3.3 net carbs.
Green
Avocado, spinach, protein powder + your choice of low carb milk makes a fabulous keto smoothie for breakfast (or snack) with 2 net carbs via The Little Pine
Vanilla
Treat yourself to this sugar-free, 4-ingredient vanilla shake via Wholesome Yum
Blueberry Galaxy Smoothie
The Blueberry Galaxy Smoothie is perfect for breakfast or as a post workout snack. Blend coconut milk, blueberries, vanilla, MCT oil, and an (optional) scoop of Whey protein.
Raspberry Lemonade
A fabulous summer-inspired smoothie with only 7.42 net carbs via All Day I Dream About Food
Strawberry Avocado Keto Smoothie with Almond Milk
Try this strawberry + almond milk + avocado combination with 7 net carbs via Wholesome Yum
Frozen Berry Shake
Use almond or coconut milk along with a few in-season berries to make this one from Keto Diet App in minutes.
Raspberry Avocado
Dairy-free and low carb Raspberry + Avocado smoothie via Low Carb Yum
Blueberry Coconut Chia
Packed with antioxidants and healthy fats, this smoothie made with blueberries, chia seeds and coconut is a super-food – super healthy smoothie that's dairy-free.
Keto Flu Smoothie
Kick any symptoms of the keto flu to the curb with this smoothie from How To This & That! It's just the right combination of kale, strawberries, avocado, cucumber, almond milk, and Pink Himalayan Salt to get you feeling better ASAP!
Turmeric Milkshake
Also known as "The Fat Burning Milkshake" the amount of healthy fats and superfoods in this smoothie will keep you full for hours.
Key Lime Pie Smoothie
Avocado, coconut milk, and lime key-lime style smoothie via Cook Eat Paleo
Blackberry Cheesecake
Blackberries, cream cheese, whipping cream, coconut oil, and vanilla combined to make a fabulous tasting smoothie!
Chocolate Avocado Raspberry Smoothie
Delicious & dairy-free with 4.84 net carbs via All Day I Dream About Food
Chai Infused Pumpkin
Get your pumpkin-on with this dairy-free smoothie with fresh pureed pumpkin, vanilla bean, and chai tea from Healthful Pursuit
Minty Green Protein Smoothie
A low carb and dairy-free keto smoothie recipe using avocado, spinach and almond milk with 4 net carbs via Sugar-Free Mom
Blackcurrant Smoothie
Another summer-time style smoothie that's low carb & dairy-free with 8.7 net carbs!
Green Tea + Avocado
A super healthy low carb smoothie made with avocado & matcha green tea.
Strawberry Cheesecake
Cream cheese, heavy cream and almond milk plus a few strawberries make this dessert-style smoothie in 4 minutes.
Chocolate Chia
Of course I'm ending with chocolate. This healthy chocolate smoothie will satisfy your sweet tooth with coconut milk, protein powder, chia seeds, vanilla, and dark chocolate.
See? I told you there are tons of ways to make a smoothie healthy, yummy and keto! Which one will you try first?
Kickstart Keto Without Giving Up Your Favorite Foods!
Need more easy low carb recipes? I understand! I've lost 148 pounds on the keto diet and maintained that weight loss for six years!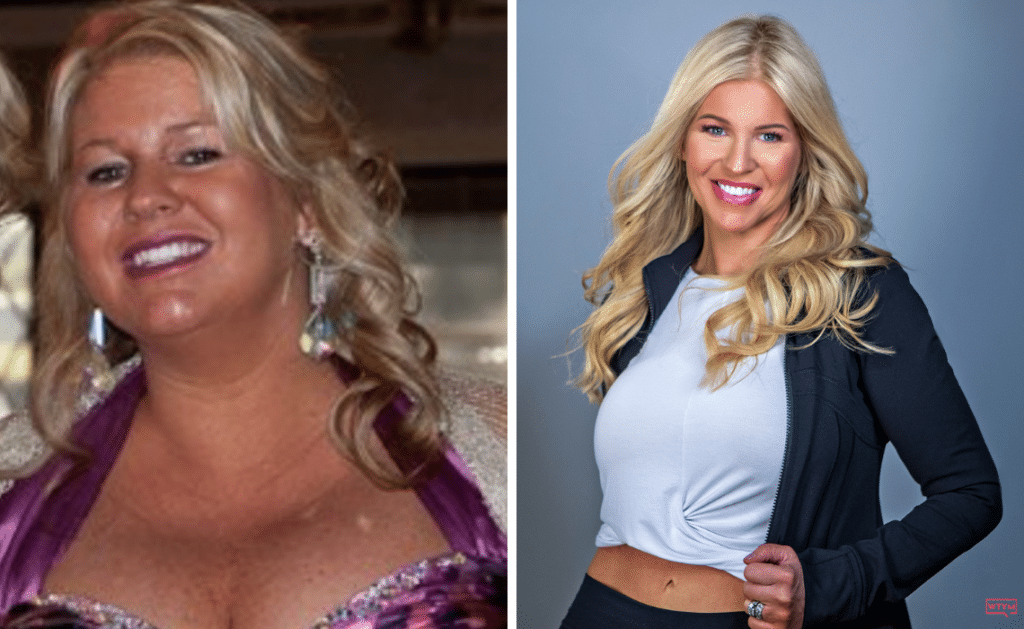 In my new book, Rebel Keto, I walk you through every detail of how I lost the weight on keto – without doing macro math at every meal. If you are a woman who is tired of trendy diet B.S. and you need a real-world roadmap to help you navigate the keto diet and drop the weight like a bad habit, get your copy of Rebel Keto today – right here.
More Keto Recipes To Try
Save & Share These Smoothies!
Today's Quote: "A strong, positive self-image is the best possible preparation for success." Joyce Brothers