Because life is better when you've got dinner happening in the crockpot, I'm sharing a simple slow cooker balsamic chicken recipe that is all of the things: low carb, keto-friendly, Whole30, WW, Paleo, and it's family-friendly, meaning you won't get any complaints (about dinner.)
This post may contain affiliate links that help keep this content free. [Full Disclosure]
No matter what is going on in the world or your world, you need to eat.
And you know what else you need to do?
Check out these Positive Affirmations. (At least watch the video – it's a game-changer – 100% guaranteed to make you smile:)
Now, back to dinner….
Today's easy meal of the day involves only four non-negotiable ingredients: chicken, balsamic vinegar, chicken broth, and garlic cloves.
Sure, I added a few spices – a pinch of rosemary here, some dried basil and oregano there – but if you have the main four, you're fully equipped to proceed with this slow cooker balsamic chicken recipe.
Slow Cooker Balsamic Chicken Ingredients
8 Bone-In Chicken Breasts (Or use what you have)
1/2 Cup Balsamic Vinegar
1 Cup Chicken Broth
4 Garlic cloves minced
2 Teaspoons dried basil
1 Teaspoon dried oregano
¼ Teaspoon dried thyme
¼ Teaspoon dried rosemary
1 Teaspoon salt
1 Teaspoon Pepper
2 tablespoons chopped parsley
¼ teaspoon red pepper flakes (optional)
How To Make This Easy Dinner
First, you're going to grab a medium-ish bowl and mix the dry seasonings.
Then go get another bowl and combine the balsamic vinegar, chicken broth, and garlic.
You may want to use an adult-sized whisk – you can see in this video on Facebook that I was operating with my daughter's tiny, easy bake oven tool because – well, that is what happens when you let your kids loose in the kitchen to "explore their creativity."
They lose your stuff.
Speaking of kids, if you have them – or know someone who does – please let me take this opportunity to direct you to the "Mom Blog" side of this website. Back in the day, I was a champion rounder-upper of kids activities:)
Anyway, it really doesn't matter what you use to combine the spices.
Next, because I was feeling extra – and I had time – I put the chicken on a pan and covered each piece with the seasonings. #equaldistribution #iwasavoidingmyfamily:)
Feel free to skip this part if you're not feeling it – it isn't 100% necessary.
If you're not in the mood to lay out the chicken, just put the seasonings in with the balsamic combination – that way you can save yourself from cleaning two bowls.
Then throw or carefully place the chicken in the slow cooker (depending on your mood) and set that bad boy on low for 7 hours.
Or high for 4.
The result is a fabulously not dry chicken that will give you a fabulous flavor in return for minimal effort. Love that.
Making Slow Cooker Balsamic Chicken Crispy (For Thighs Only)
If you like the look and let's be real here, the taste of crispy skin – then after your time in the slow cooker is up, you can set the chicken in the oven on broil for about 5 minutes.
Again, this extra step is just that – extra.
You don't have to do this, and you shouldn't if you're not using chicken thighs with the skin on because not much is going to happen to a skinless breast, and you will be disappointed.
Is This Recipe Low Carb?
Yes, y'all know I'm doing everything humanly possible to keep it keto, and this recipe does just that.
Yes, I used a traditionally non-keto ingredient: Balsamic Vinegar – but I only used ½ cup for the entire recipe. And to be fair, I haven't found anything replacement wise for balsamic that tastes anywhere close to good.
Nutrition Info
If you're counting carbs, this one comes out to 3.5 net carbs per serving – and 5 WW SmartPoints – also, this slow cooker balsamic chicken is gluten-free, Paleo, and Whole30 approved.
More importantly, it tastes dang good, and nobody is going to complain about eating it.
Score.
Print
This Slow Cooker Balsamic Chicken Makes Dinner Easy (Low Carb – Keto – Gluten-Free – Whole30 – Paleo)
---
Author:

Total Time:

7 hours

Yield:

8

1

x

Diet:

Gluten Free
Description
Slow Cooker Balsamic Chicken is an effortless, easy crockpot dinner recipe that is low carb, keto-friendly, gluten-free, Paleo, WW and Whole30 approved.
---
8

Bone-In Chicken Breasts (Or use what you have)

1/2 Cup

Balsamic Vinegar

1 Cup

Chicken Broth

4

Garlic cloves minced

2 Teaspoons

dried basil

1 Teaspoon

dried oregano

¼ Teaspoon

dried thyme

¼ Teaspoon

dried rosemary

1 Teaspoon

salt

1 Teaspoon

Pepper

2 tablespoons

chopped parsley

¼ teaspoon

red pepper flakes (optional)
---
Instructions
Combine the balsamic vinegar, chicken broth, and garlic.
Then mix the seasonings and either equally distribute them onto each piece of chicken before adding it to the slow cooker
Or – mix the seasonings in with the balsamic combination and toss in the crockpot.
Cook on low for 7 hours or high for 4.
For a crispy finish – broil for 5 minutes (only if you're using skin-on chicken – otherwise you'll be very disappointed:)
Notes
Feel free to use any chicken – swap breasts with thighs – use skinless – use skin-on, boneless or bone-in
3.5 Net Carbs
5 WW SmartPoints
Prep Time:

5 minutes

Cook Time:

7 hours

Category:

dinner

Method:

slow cooker/crockpot

Cuisine:

American
Keywords: low carb dinner, keto dinner, recipe, gluten-free dinner, Paleo, Whole30, Weight Watchers crockpot recipe, slow cooker, crockpot, easy dinner recipe, healthy recipe
Kickstart Keto Without Giving Up Your Favorite Foods!
Need more easy low carb recipes? I understand! I've lost 148 pounds on the keto diet and maintained that weight loss for six years!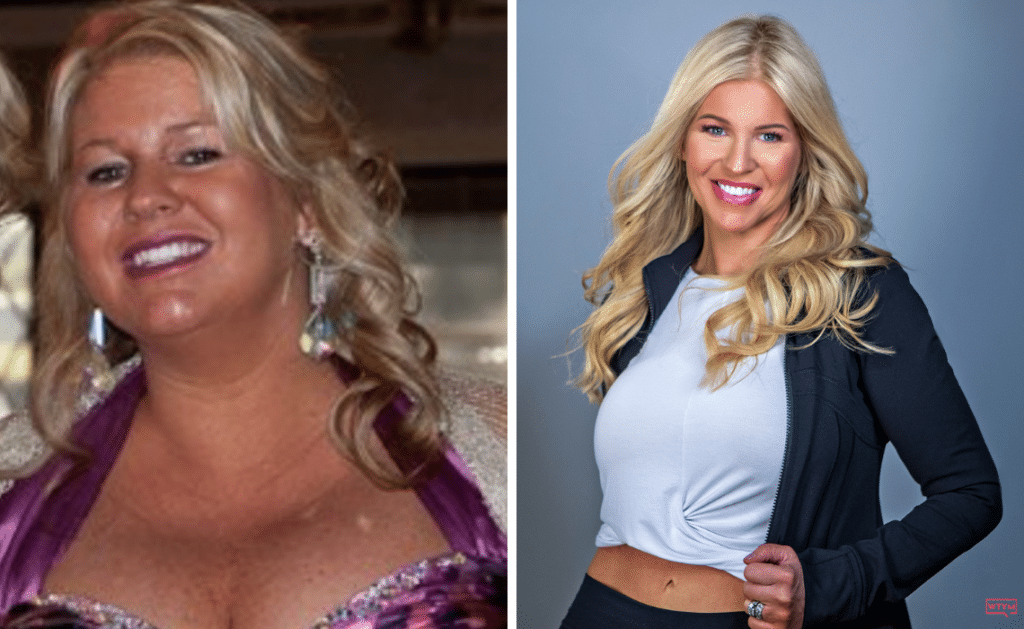 In my new book, Rebel Keto, I walk you through every detail of how I lost the weight on keto – without doing macro math at every meal. If you are a woman who is tired of trendy diet B.S. and you need a real-world roadmap to help you navigate the keto diet and drop the weight like a bad habit, get your copy of Rebel Keto today – right here.
Stock Your Keto Pantry!
Get the go-to keto pantry staples, meal plans and exclusive Word To Your Mother reader discounts on my Shop Page here. Need a shopping list? Click here!
And for more than 500 Low Carb Keto Meal ideas and easy recipes, check out my Keto Recipes Index!
Don't Miss These Reader Favorites!
If You Liked It, Save It & Share It!
Quote of the Day: "If the only prayer you said in your whole life was, "thank you," that would suffice." – Meister Eckhart