When you need an easy keto crockpot recipe, it doesn't get any more delicious or effortless than the original Mississippi Pot Roast! This low carb lazy Sunday recipe only calls for 5 ingredients and is always a hit!
This post may contain affiliate links that help keep this content free. [Full Disclosure]
As a born and bred Southern girl, I was raised on Mississippi Pot Roast. Now, at the time I had no idea I was consuming an easy keto crockpot recipe.
Y'all know I have to remind my mom how to pronounce keto every time I talk to her.
A roast was one of our family favorites because
A) It's divine
&
B) Mom worked full-time, so the crockpot was her jam!
History of The Original Mississippi Pot Roast Recipe
Wondering how Mississippi plays into the pot roast game?
Well, here's what happened.
A fabulous Southern lady by the name of Robin Chapman from Ripley, Mississippi created the original Mississippi Pot Roast recipe back in the nineties one day as a variation of her Aunt's recipe.
It called for Italian seasonings that Robin felt were a little too spicy for a family dinner with kids.
By the way, Ripley is just down the road from me and hosts one of the oldest outdoor flea markets in the United States appropriately named First Monday as it's held the weekend before the first Monday of every month.
You can find everything from puppies to crystal chandeliers to vintage silver. It's a thing & if you're ever in the area you ought to drop by! Ok- back to the story.
How Mississippi Pot Roast Went Viral
That recipe would have stayed secret in the Chapman family vault forever if it hadn't been Robin's lifelong friend, Karen Farese and the Beech Hill Church of Christ Cookbook. See, in the South church cookbooks are a big deal. Everybody knows you don't submit any old recipe for the cookbook. Reputations are at stake.
People talk.
We take our food seriously here, folks.
Knowing she had a solid submission and permission, Karen added Robin's recipe to the book as "Roast Beef."
Well, it didn't take long before church members started cooking up the crockpot classic and the news spread. As best I can tell the first blog that shared it was Laurie's Life.
Laurie has family ties to Ripley through Beech Hill Church congregant Mrs. Judy Ward.
Then the recipe was picked up by Candis Berge on her blog, A Perfectly Lovely Ordinary Day. After the meal passed what Candis calls the husband test, she began calling the recipe Mississippi Pot Roast.
And it spread like wildfire.
Keto-Style Mississippi Pot Roast
If you're on the keto diet like me, you may be wondering about these ingredients so I'm going to give you the low down now so you won't have to google them later!
Pepperoncini Peppers (pep-per-awn-CHEE-nee)
Also known as Tuscan peppers, Pepperoncinis are mildly spiced chili peppers that are low in carbs and calories. Pepperoncinis are roughly about 50 times milder than jalapeños.
They are easy to find in any grocery store, and you may use fresh picked or pickled in a jar. Just be sure to drain the juice before adding them to the crockpot!
Mississippi Pot Roast Seasonings
Can you get away with using a packet of Ranch and Au Jus?
Yes, but here are a few things you may want to be aware of before you take that shortcut.
FYI: I made this video when I was creating the Crack Chicken recipe (and struggling with using the name "Crack" – in case you're wondering why it says Better Than Sex:)
And, yes, I do look like a hot mess – I had been cooking All. Day.
Maltodextrin (the number 1 ingredient) has been referred to as a Metabolism Death Food by Dr. Axe a doctor of chiropractic, certified doctor of natural medicine and clinical nutritionist)
Maltodextrin is a highly processed white powder made from starch think: corn, Tapioca, potatoes, rice, or wheat.
Go the homemade route – I'm willing to bet you have the ingredients in your spice cabinet.
Here is what you need.
2 Tablespoons Dried Chives
2 Teaspoons Garlic Powder
1 ½ Teaspoons Onion Powder
1 Tablespoon Dried Parsley
1 Teaspoon Dried Dill
1 Teaspoon Crushed Red Pepper
½ Teaspoon Salt
½ Teaspoon Pepper
Chuck Roast
Here's the deal: a chuck roast is the same thing as a pot roast.
Now, there are other cuts of meat you can use for this recipe, but for the best results go with chuck! It's a flavorful cut, and the meat/fat ratio works to your benefit. Fat = Flavor!
What To Serve With Mississippi Pot Roast
For a full plate, serve Mississippi Pot Roast with loaded mashed cauliflower or green beans or Brussels Sprouts.
Shred the roast and make lettuce wraps for lunch with the leftovers if you have any!
More Must-Have Keto Dinner Recipes
If you like this easy roast, then you need to check out these easy dinner recipes!
Keto Crockpot Crack Chicken – Slow cooker cream cheese shredded chicken dinner recipe that is addictively awesome!
Keto Crockpot White Shredded Chicken Chili – Healthy chicken, creamy cheese, and a hint of spice combine to create a low carb slow-cooking chili that is sure to become a favorite.
Slow Cooker Balsamic Chicken – An easy, low carb chicken dinner with chicken, balsamic vinegar, garlic, broth, and a couple of spices with 3.5 net carbs per serving.
Easy Keto Bacon Cheeseburger Soup – Keto Cheeseburger Soup with bacon is the ultimate keto comfort food combining ground beef, cream cheese & cheddar into a creamy low carb soup that makes an easy dinner you can slow cook to perfection, make in minutes using your Instant Pot it or go old-school & prep on the stove!
Beef & Broccoli – Skip the sugar and the carbs the next time your cravings for Chinese stir fry kick in and make this crazy delicious and super simple Keto Beef and Broccoli stir-fry dinner. Seriously, this dinner couldn't be easier and is a way healthier alternative to takeout that's low carb, gluten-free, paleo and Whole30 approved.
Easy Keto Cheeseburger Casserole with Bacon – An easy low carb miracle dinner (with 3.6 net carbs per serving) that's 100% family-friendly, ready in 30 minutes, and tastes like everything you ever wanted in a bacon cheeseburger.
One Pan Chicken Thighs with Mozzarella – An easy low carb one-skillet style dinner that you can make in 40 minutes with 1.9 net carbs per serving.
Need More Easy Keto Recipes?
I've lost 148 pounds on the keto diet and maintained that weight loss for six years!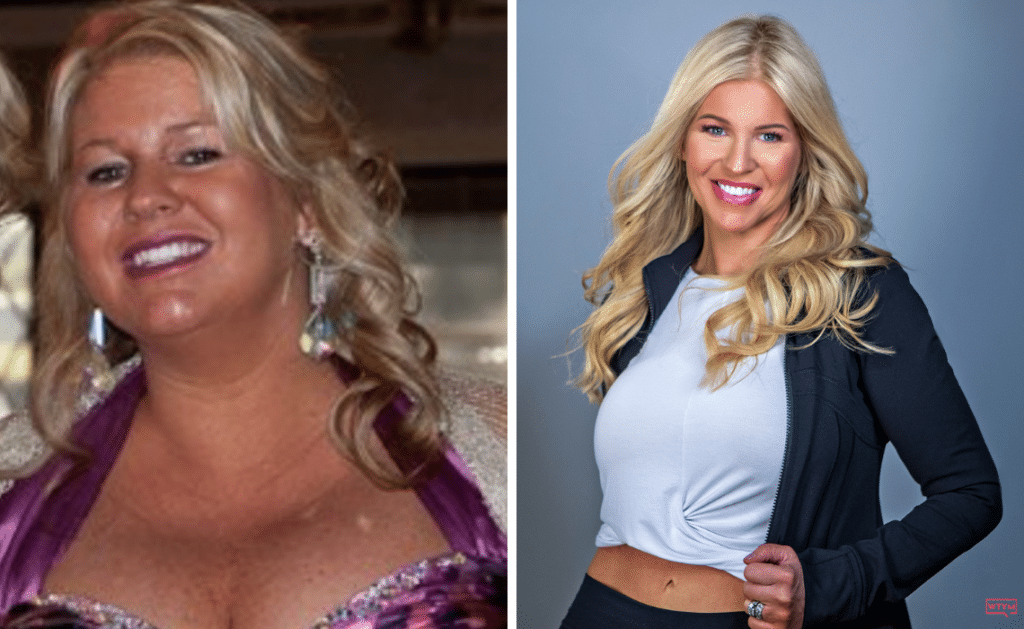 My new book, Rebel Keto, explains every detail of how I lost the weight on keto – without doing macro math at every meal. If you are a woman who is tired of trendy diet B.S. and you need a real-world roadmap to help you get healthy (low-carb style), Rebel Keto will be your new best friend. Check it out HERE.
If you enjoyed this post, please save or share it!
Print
Keto-Style Mississippi Pot Roast Recipe: Easy Keto Crockpot Recipe
---
Author:

Total Time:

8 Hours
Description
Deliciously tender Mississippi Pot Roast is the easiest keto crockpot recipe you'll ever make with a unique flavor combining the simplest ingredients to provide Southern comfort soul food like no other! With a 5 minute prep time, this will be your new favorite family dinner!
---
3

–

4

Pound Beef Chuck Roast

1

1 oz Packet of Hidden Valley Ranch Dressing Mix (Or Homemade)

1

1 oz Packet of Dry Au Jus Gravy

1

Stick of Real Salted Butter

1

Jar Pepperoncini Peppers (Drained)
---
Instructions
Place the roast in the crockpot and sprinkle the ranch seasoning over the top. You can try to make it an even layer, but you don't have to!
Next, sprinkle the au jus seasoning over the roast.
All that's left to do it put your stick of (real salted) butter on top & then add the whole jar of pepperoncini peppers.
No water is necessary!
And don't add in oil. It just messes everything up!

Cook on low for 6-8 hours.
Notes
Recipe Notes:
Because we ate this all the time, my mom put several different spins on this recipe you may also want to try!
Use Onion Soup Mix instead of Au Jus
Add sliced carrots, celery, & onion
Add Bay Leaves & Minced Garlic -If you're entertaining or meal prepping you can double up by putting two roasts in the slow cooker & double the rest of the ingredients.
Homemade Ranch Seasoning:
8 WW SmartPoints
Prep Time:

5 Minutes

Cook Time:

6-8 Hours

Category:

Keto

Method:

Crock Pot/Slow Cooker
Keywords: keto, low carb, crockpot, slow cooker, crock pot, dinner, easy dinner, keto recipes, Weight Watchers recipe
Stock Your Keto Pantry!
Get the go-to keto pantry staples, meal plans and exclusive Word To Your Mother reader discounts on my Shop Page here. Need a shopping list? Click here!
And for more than 500 Low Carb Keto Meal ideas and easy recipes, check out my Keto Recipes Index!
Don't Miss These Keto Recipes!
Save Or Share This Recipe!
Today's Quote: "I cook with wine. Sometimes I even add it to the food." – W.C. Fields