It's official! If you are looking for the best keto gift ideas for your friends and family on the keto diet, this holiday gift guide is all you need! Full of gift ideas from funny mugs to fabulous kitchen gadgets, gift baskets, meal prep tools, and keto snacks, there's something for everyone and every budget!
This post may contain affiliate links that help keep this content free. [Full Disclosure]
This Keto Gift Guide is going to rock your world, not your wallet. Sure, I've included a few "Wow" items for the kitchen, hello, KitchenAid Mixer, but most of these keto gift ideas are budget-friendly.
Oh, and my favorite part? You can order all of these online right now in your PJs.
Warning: If you're on a low carb diet you will want all of these for yourself:)
Keto Tee
This funny keto t-shirt will be appreciated on so many levels. Grab it here for under $20.
Ultimate Kitchen Mixer
Anyone who spends time in the kitchen will love this KitchenAid mixer for low carb baking, blending, whipping – and, let's just be real here – this one does it all.
Bacon + Butter Cookbook
The Ultimate Must-Have Ketogenic cookbook featuring two of keto's most celebrated ingredients and 150 fabulous keto recipes.
Avocado Saver
Do someone you love a keto solid and help keep their avocados fresh with the Avo Saver
Instant Pot 7-in-1 Pressure Cooker
You can do it all in the Instant Pot Duo: Pressure cook, slow cook, steam, saute, make rice, yogurt and keep everything warm. Make life in the kitchen a little easier, and a lot faster. Seriously, everyone needs one of these multi-talented appliances.
Air Fryer
You can use the air fryer to do so much more than make fried foods healthy – which is pretty darn amazing. But did you know you can fry bacon faster, boil eggs, bake salmon and replace your microwave, oven and dehydrator in this must-have countertop appliance?
Comfort Food Cookbook
Maria Emmerich's Keto Comfort Food cookbook is one of my favorites that will help you – or someone you love on the keto diet make all of your favorite comfort meals low carb and delicious.
Keto Snack Basket
This premium box assortment includes 15 ultra low carb, low sugar, high protein keto foods and snacks. Bonus: You can have it shipped directly from Amazon.
Keto Slow Cooker + One-Pot Meals Cookbook
Another best-selling keto cookbook for slow cooker and one-pot meals – this one features over 100 easy and tasty low carb recipes with gorgeous photos.
Keto Mom
Have a keto mom? Know one? Are YOU a keto mom? This 11-ounce glazed ceramic mug is the perfect vessel for Bulletproof Coffee.
Bulletproof Coffee
Which brings me to my next point: It doesn't get better than the original Bulletproof Coffee.
Keto Life
This tee is a fabulous under $20 keto gift idea for anyone living la vida keto.
Spiralizer
Use the strongest, most heavy-duty 7-blade vegetable slicer to beautifully shred, chip, slice and make low carb "noodles" aka: zoodles.
The Ultimate Charcuterie Board
This isn't your average charcuterie platter – this one is 100% bamboo – food-safe – and perfect for anyone on a low carb diet who enjoys a meat and assorted cheese tray – which is pretty much all of us:) Bonus: This cheese board comes with a a hidden drawer with four stainless steel cutting knives with easy to grip bamboo handles. Buy it here on Amazon
Nesting Measuring Cups
Treat the keto cook in your life to this set of stainless steel, professional grade nesting measuring cups and spoons that will never rust & are dishwasher safe! These cups feature easy to read engraved markings and the spoons are designed to fit easily into spice jars!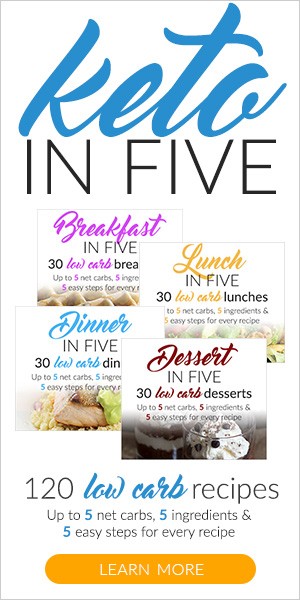 The ultimate low carb cookbook with over 120 recipes for breakfast, lunch, dinner, and dessert! Buy it now from Tastaholics
Crock-Pot Food Warmer
For keto lunches on the go! This 20 ounce, dishwasher-safe lunch tote by Crock-Pot makes a fabulous gift.
Avocado Huggers
Keep avocados fresh! Buy on Amazon
Smoked Sea Salt Sampler
This gift set by Caravel Gourmet features reusable tins and a bamboo spoon, but it's whats inside the tins that make it a spectacular gift! The best & boldest smoked salts in delicious flavors like Smoked Bacon, Smoked Bacon Chipotle, Smoked Onion & Garlic, Smoked Alderwood, Smoked Garlic, and Smoked Cherrywood made with the purest ingredients and zero carbs!
Simply Keto Cookbook
Suzanne Ryan's weight loss on the ketogenic diet is inspiring and so are the 100+ easy keto recipes in her cookbook, Simply Keto.
Burger Kit
For serious carnivores! 6 4-ounce burgers made from Famous Pat Lafrieda short rib, brisket, and chuck-blended with Italian Black Summer Truffles. Buy now on Amazon
Smoke – Less Indoor Grill
Indoor BBQ, anyone? Anyone who's missing their grill will appreciate this smoke-free, easy set up grill!
ChocZero Bark
100% guilt-free dark chocolate almonds with sea salt with no sugar alcohols or artificial sweeteners.
Immersion Blender
The ultimate gift set for the keto cook! This set includes the most powerful 6-speed hand blender, food processor, beaker, and whisk attachment. Perfect for cauliflower mashes, soups, and smoothies!
NutriBullet Pro
13-piece high-speed blender system that pulverizes the toughest fruits, vegetables, and seeds into delicious protein shakes, nut butters, and mean green keto smoothies!
Cheese Making Kit
If you're looking for unique keto gift ideas try this beginner's cheese making kit.
Happy Hour Cookbook
For the low-carb libation lover! Over 50 low carb, keto-friendly cocktail recipes!
Maxi Poacher
Keto dieters are always looking for meal prep hacks and this one makes eggs a breeze.
Food Scale
Accurate, elegant, and easy to use digital kitchen scale from Ozeri will make meal prep so much easier for the keto aficionado in your life!
Truffle Oil
Up someone's healthy fat game with this luxury truffle oil gift set from TruffleHunter featuring Black Truffle Oil, White Truffle Oil, and English Truffle Oil.
People's Choice Beef Jerky Gift Box
Gourmet all-in-one jerky sampler box featuring People's Choice handmade beef jerky!
Keto Gift Basket Ideas
For a sweet, creative, one-of-a-kind gift you cannot go wrong with a personalized gift basket! Here are a few ideas to inspire you to create the best DIY keto Christmas gift.
Rule 1: Don't take it literally-a gift basket can come in all shapes & sizes! You can use anything from wooden bins, plastic containers from the dollar store, crates, jars, shower caddies, laundry bags, hats, mugs, mason jars-be creative!
These Anchor Hocking jars are perfect for DIY gifts!
Genuine Anchor Glass design features thick side walls for added durability & stability
Anchor Glass is a healthier choice over plastic storage. This glass does not retain smells, discolor, or leach chemicals into food
Wide Mouth opening for ease of access & scooping
Dishwasher Safe & Made in the USA
Perfect size & design for DIY gifts
Rule 2: Keep it low carb & light! Those of us on the keto diet want to keep our carbs to a minimum-typically under 30 grams per day. Keep this in mind when selecting basket-worthy food or drinks!
Rule 3: Don't stress out! Whatever you end up choosing will be loved because you put time and effort into it! No matter how much money you spend!
4 Ideas For A Ultimate Keto Gift "Basket"
Keto Mason Jar Gift Idea – All you need is a wide mouth mason jar & a bunch of mini-sized keto snacks. If you're feeling particularly festive, glitter the lid & make a label that says "Emergency Snack Jar!" Fill it with low carb snacks like: Vermont Mini Jerky Sticks, Low Carb Chocolate Mint Crisps, ChocZero Keto Bark, NOOSH Keto Almond Butter, a funny keto decal sticker, & you're done!
Keto Take Me Away Spa Idea – Take a pair of fuzzy slippers like these non-skid, washable PajamaGram slippers, add a Keto Bars Gift Card, & a some Fat Snax Matcha Tea!
Oven Mitt Stocking – I wish I could take the credit for this clever idea, but I'm not that crafty! I saw this Oven Mitt idea on Yellow Bliss Road & thought-hey, I can make that keto! Here's what you need: Large oven mitt like this one, a few cooking utensils like 12 inch wire whisk, good grip spatulas, mixing spoons, cheese grater/shredder, keto apron, & a meat tenderizer. Get the super cute free printable gift tag on Yellow Bliss Road!
4. Keto Gift Bucket – Use a 5 gallon galvanized steel round tub like this one & fill it with keto-friendly grilling spices & tools! Ideas for this DIY project: Alpha Grillers Heavy Duty Grilling Tools Set, BBQ gloves, Pulled Pork Claws, Guy's Award Winning, Sugar-Free BBQ Sauce, Smoked Pepper Bacon Sea Salt, & local grass-fed steaks!
I hope these low carb keto gifts & gift basket ideas help you select that special something for your friends and family! Thanks so much for stopping by & please come again!
Don't Miss These Reader Favorites!
If you enjoyed these keto gift ideas, please save & share!