If you were considering skipping your teenage girl's Easter basket this year, please reconsider! Your teenager still wants to celebrate Easter even if the idea of an egg hunt and an Easter bonnet makes her roll her eyes.
Sure, finding an age-appropriate gift may be difficult, but not impossible! You may have to get creative this year, so I've put together a list of 12 Things Your Teenage Girl Wants in Her Easter Basket!
This post may contain affiliate links.
These fruit scented lipgloss sticks fall somewhere between a lipgloss and a lipstick. Either way, they make a great addition to your teenage girl's Easter basket!
Spongeables Pedi-Scrub Foot Buffer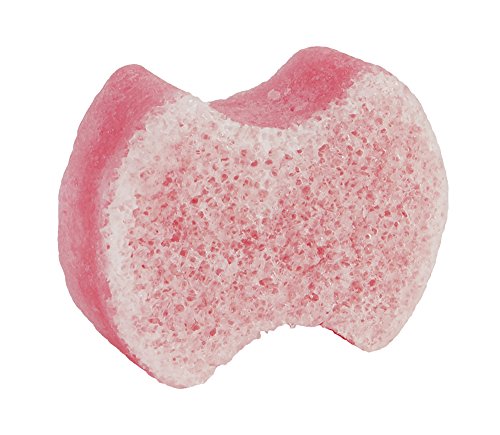 This exfoliating pedi sponge makes a fabulous addition to any teenage girl's Easter basket. She'll love how it pampers her feet. You'll love how each sponge can be used up to twenty times!
Isn't this cute? Now imagine how adorable it will look in your teenager's Easter basket!
Fujifilm Instax Mini 9 Instant Camera (Flamingo Pink)
Don't let the "mini" fool you. This camera's performance is awesome! My daughter has the mini 9 and trust me, it makes a great gift! The Fujifilm Instax will be a welcome addition to any teenage girl's Easter basket!
Your teen will love this set of four lip balms from EOS!
A statement tumbler by Kate Spade is always a hit!
This cute clutch will look super cute in any Easter basket! (And it's super budget-friendly, too!)
The colorful unicorn 12 piece makeup brush set will look fabulous in your teenage girls Easter basket! The gorgeous handles are shaped like the horn of a unicorn, and the set comes with the cute case as seen above!
Tweexy Original Nail Polish Holder
Set of two tweexy nail polish holder rings! These may look familiar because these also made an appearance on my Ultimate Gift Guide for Tween & Teenage Girls!
Unexpected? Maybe. But we know how much teenage girl's love selfies! This lightweight selfie stick comes with bluetooth capabilities, built-in remote shutter, and an anti-loss alarm.
Set of brightly colored hair chalks are non-toxic, non-allergenic, water soluble, and environmentally friendly.
A 25 ounce vacuum sealed water bottle in Bikini Pink would thrill any teenage girl! These bottles keep drinks cold for 24 hours, or hot for 12! We have several and I can tell you they are fantastic!
Still looking for gift ideas for teenage girls? Check out my other gift guides!
ULTIMATE GIFT GUIDE FOR TWEEN & TEENAGE GIRLS
25 MUST HAVE GIFTS FOR THE ON TREND TEENAGE GIRL
19 GIFTS EVERY GIRL OBSESSED WITH UNICORNS WILL LOVE
21 STYLISH & AFFORDABLE GIFTS FOR TWEEN & TEENAGE GIRLS
If you enjoyed this collection of gift ideas, please share it on Pinterest!
And for even more ideas, please follow my board Gifts & Gift Guides!