Keto pancakes? For real? Yes! If you're looking for an easy keto breakfast recipe that's low carb, gluten-free and absolutely delicious that you can make ahead and freeze or prep in minutes – stay with me!
This post may contain affiliate links that help keep this content free. [Full Disclosure]
Did you think pancakes were a no-go on the Keto Diet? I know I did back when I started eating low carb. I thought I was destined to be eating eggs and bacon every morning. And I was OK with that as long as I continued to lose weight.
But then it got old. Fast. And I found myself with a longing to pull over at every Cracker Barrel and Waffle House I saw to get my carb fix.
I knew I needed to figure out this breakfast dilemma I was having fast or risk gaining the weight back. And that was out of the question.
Enter: Almond Flour
You see, I had tried several Keto Pancake recipes and while a few were solid contenders for my breakfast line up, none were scoring a ten on the taste scale. Of course, I was comparing egg and cream cheese combos to Cracker Barrel's Momma's Big Breakfast Flapjacks, so they didn't have a fighting chance.
But I pressed on.
I learned a few things during this trial and error phase of discovery you may need to know. First, the two ingredient recipes featuring eggs and cream cheese tasted wrong — nothing like a real pancake-more like a scrambled egg that was trying too hard to fit in with the cool Keto recipes.
Coconut flour? Nope. Just No. They were a total FLOP, and even my Great Dane Bleu-who eats literally everything turned his nose up to that one.
The first time I tried an Almond Flour recipe ended in total disaster because I made the rookie mistake of not reading the label carefully. I grabbed Almond Meal instead of Almond Flour.
Guess what? They are NOT interchangeable! Life lesson learned.
Almond Meal vs. Almond Flour
Both Almond Meal and Almond Flour are gluten-free flours made with finely ground almonds, so you'd think you could switch them up-but not so fast…
When you're talking baked goods, you are looking for the most finely ground flour to get the right texture and consistency.
Blanched Almond Flour is THE best choice- Blanching removes the skin of the almond which makes it easier to grind into a light flour.
Why is that a thing? Well, the lighter the flour, the better the consistency plus you'll get less of the nutty flavor! You are welcome to try this comparison at home, but trust me on this one. When you're baking go with Blanched!
When I finally got this recipe right, I celebrated by making a fool of myself in front of my family. Nobody here was near as stoked about a Keto Pancake Recipe as I was-except for maybe Bleu because he did enjoy a few of the test runs!
Ok, so how do you make Keto Pancakes with Almond Flour that curb those cravings & prevent you from a total diet disaster?
It's easy!
Keto Pancakes – Ingredients
Full-Fat Cream Cheese
4 Eggs
The blender is optional – you can feel free to whisk these bad boys into shape, but I've found my mixer is the best and easiest route to take on busy mornings when my wrist is tired and I'm barely awake!
Meal Prep
You know I love a good Meal Prep recipe & this one is perfect for your make-ahead line-up! You can store these in the refrigerator for up to 5 days & they freeze well, too. Just stick them in an airtight container or freezer bag! You will want to separate each pancake with a piece of parchment paper so they won't stick together. Unless you enjoy the monotony of trying to pull frozen pancakes apart and if you do go for it!:)
Keto-Friendly Maple Syrup
You'll also want to make sure you have syrup on hand – because – what's a pancake without syrup? This Lakanto Maple Syrup is keto-friendly (1 net carb), sugar-free, all-natural, and low glycemic.
If You Like This Cream Cheese Pancake Recipe, You'll Love These Recipes!
Super Easy Egg Muffins – These low carb muffins make the perfect keto breakfast on the go! Make them ahead for busy mornings or put them together in 10 minutes for a low carb, ketogenic breakfast that will keep you full until lunchtime!
Easy Keto Breakfast Muffins With Sausage – The perfect low carb, high protein breakfast recipe-with under 2 net carbs per muffin!
Keto Sausage Balls With Almond Flour – We're taking sausage, almond flour, cream cheese & egg to another level with 1.4 net carbs!
6 Ways To Make Chaffles – Chaffles (keto waffles) are the easiest 2-ingredient keto breakfast and they're super simple to customize.
Keto Bread – Even if you don't consider yourself a baking expert you can make this keto bread recipe – even if you don't have a bread machine or a loaf tin! If I can bake this gluten-free, low carb, and homemade bread with almond flour, you can too.
26 Easy Keto Breakfast Recipes – Perfect for meal prep day!
50 Fabulous Make-Ahead Keto Recipes – Struggling with finding easy meal prep recipes? Here's your go-to list of low carb meals to make meal planning breakfast, lunch, and dinner easy!
Print
Easy Keto Cream Cheese Pancakes! Delicious Low Carb Pancakes with Almond Flour
---
Author:

Total Time:

5 Minutes

Yield:

10

Small or

8

Medium Pancakes

1

x

Diet:

Gluten Free
Description
Easy, fluffy, make-ahead Keto Pancakes with Almond Flour will make you a morning person! Seriously low carb & delicious!
---
---
Instructions
Whisk ingredients together in a medium-sized bowl OR throw all of them into a blender for roughly 2 minutes until smooth.
Grab your favorite non-stick skillet & heat those teaspoons of butter over medium-high heat. Then cook the cakes (I use my 1/4 Cup to spoon them into the skillet) until you see bubbles. That's the sign you're looking for to flip. Try not to flip your pancakes prematurely! You'll be standing by the stove for about 2 minutes per side! It's worth it!!!!
Prep Time:

2 Minutes

Cook Time:

2 Minutes

Category:

Breakfast

Method:

Stovetop
Keywords: Easy Keto Almond Flour Pancakes, keto breakfast recipe, keto pancakes, Low Carb, Gluten-Free pancakes
Stock Your Keto Pantry!
Get the go-to keto pantry staples, meal plans and exclusive Word To Your Mother reader discounts on my Shop Page here. Need a shopping list? Click here!
And for more than 500 Low Carb Keto Meal ideas and easy recipes, check out my Keto Recipes Index!
Kickstart Keto Without Giving Up Your Favorite Foods!
I've lost 148 pounds on the keto diet and maintained that weight loss for six years!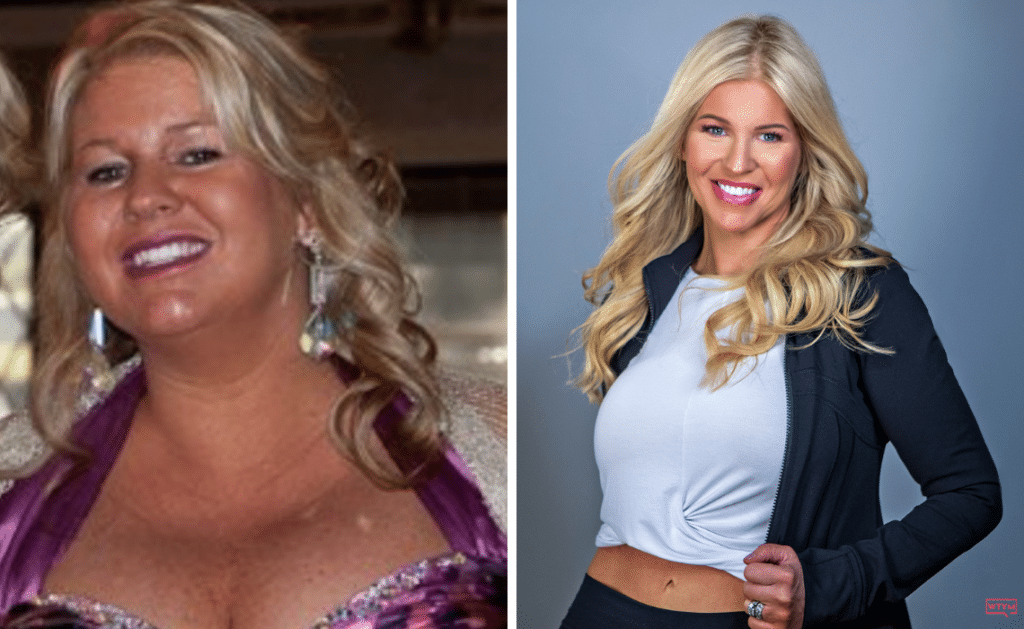 I wrote a book that explains every detail of how I lost the weight on keto – without doing macro math at every meal. If you are a woman who is tired of trendy diet B.S. and you need a real-world roadmap to help you navigate the keto diet and drop the weight like a bad habit, get your copy of Rebel Keto today – right here.
Don't Miss These Keto Recipes & Tips
If you enjoyed this post, please save or share it!
Today's Quote: "Life is 10% what happens to us and 90% how we react to it." – Dennis P. Kimbro