Power Up! Take breakfast, lunch, and dinner to the next level with these healthy, low carb power bowls to add to your weekly meal prep.
This post may contain affiliate links that help keep this content free. [Full Disclosure]
Ok, in case you didn't know: the bowl is the new plate.
Power bowl recipes have taken over Instagram and Pinterest, and in case you're wondering you CAN enjoy these nutritious, versatile, and downright gorgeous bowls on a low carb, keto diet.
But before you go diving face first into Goddess smoothies and hippie bowls, there are a few facts you need to know!
The Down Low On Power Bowls
What Is A Smoothie Bowl?
A smoothie bowl is exactly what you think: a fruit-based smoothie served in a bowl. I have seen fabulous, plant-based, clean eating smoothie bowls and I've seen evil smoothie bowls full of lies.
And sugar.
And wasted time.
Take the photo above as an example. Do you see those heart and star-shaped fruits? Do you know what kind of time we are talking about investing when we're meal prepping fruit shaped like stars?
Way. Too. Much.
Now before I go on a rant about decorative flowers in breakfast recipes let me tell you- Smoothie bowls can be a healthy addition to your low carb breakfast lineup if you pay particular attention to the base ingredient AND watch out for sugar-especially in fruits.
Stick with a few raspberries, blueberries, and strawberries and skip the bananas!
What Is A Buddha Bowl?
Also known as hippie bowls, Buddha bowls are typically full of nutrient-dense raw vegetables, greens, and grains. Think quinoa and brown rice bases covered in vegetables topped with assorted seeds and nuts.
And that's fabulous, but if you're watching carbs, not so much!
If you're following the keto diet or cutting carbs, you're going to need to pay attention to the base of the bowl first.
Avoid the grains, noodles, and brown rice and opt for keto-friendly, low carb bases like cauliflower rice, shirataki noodles, noodles, or cabbage.
As for the veggies, go for it, but try to stick with the ones that grow above ground like spinach, broccoli, cauliflower, and cucumbers. Root veggies like potatoes and sweet potatoes are out because they are both loaded with carbs!
What Is A Poke Bowl?
Pronounced (poh-kay) Poke Bowls hail from Hawaii and are typically full of raw fish, rice and vegetables. All Poke bowls start with a base ingredient like brown rice, sushi rice, quinoa, soba noodles, or cabbage.
If you're on a low carb diet, you're going to want to steer clear of Poke bowls with rice, quinoa, and soba noodles-because carbs. (Of course, Cauliflower rice is perfectly fine!)
Ready to try a few healthy, low carb power bowl recipes? Here are 25 of the best low carb, keto-friendly power bowl recipes for breakfast, lunch, and dinner.
Enjoy!
Green Smoothie Bowl
This quick and easy Green Smoothie Bowl is healthy, diabetic-friendly, and sugar free! Only 5 net carbs per serving! Get the recipe on Wholesome Yum
Mexican Breakfast Bowl
For a different & delicious take on breakfast this Mexican Breakfast Bowl has all the essential ingredients for a filling low carb breakfast with only 5 net carbs. Get the recipe on Keto Connect
Chocolate Smoothie Bowl

Perfect for breakfast or a sweet treat, this Low Carb Chocolate Smoothie bowl recipe is sugar free & contains only 3 net carbs! Get the recipe on Low Carb Maven
Electrolyte Smoothie Bowls

This low carb smoothie bowl covers almost half of your daily magnesium and potassium needs-helping replenish your electrolytes and minimizing symptoms of the keto flu with only 9.6 net carbs per serving! Get the recipe on Keto Diet App
Chia Smoothie Bowl
Delicious keto smoothie bowl that's dairy and gluten free, vegetarian made with avocado, unsweetened coconut cream and topped with chia, coconut, and blueberries. Only 6 net carbs & all the healthy benefits! Get the recipe on Fat For Weight Loss
Raspberry Breakfast Bowl
Image: Healthful Pursuit
Start your day with this low-carb pudding bowl recipe! With the healthy fats from MCT oil, full-fat Coconut milk, and chia seeds this filling breakfast recipe will keep you energized until lunch time! Get the recipe on Healthful Pursuit
Matcha
This fresh and nourishing recipe is full of fiber and nutrient dense ingredients to keep you full and energized all morning. Featuring the powerful antioxidant Matcha along with protein-packed-Omega-3 rich Chia seeds this superfood recipe is the new breakfast of champions with only 1.5 net carbs! Get the recipe on gnom-gnom
Lunch & Dinner Power Bowls
Enchilada Bowl
This recipe has tons of Mexican flavor without the carbs! Plus, it's easy to customize by adding avocado, shredded cheese, and/or jalapeños so you'll never get bored! With just over 6 net carbs per serving this is one power bowl you'll want to add to your regular rotation! Get the recipe on Hey Keto Mama
Buddha Bowl

Now this is a Buddha Bowl that is keto-friendly and full of flavor with avocado, spinach, cauliflower, shredded carrots, and broccoli. Only 9 net carbs! Get the recipe on The Keto Summit
Chipotle Lime
If you enjoy Chipotle's shrimp, you'll love this keto-friendly version that uses cauliflower rice to keep the carbs down! Get the recipe on Life Made Keto
Greek Chicken
Packed with flavorful ingredients that can be batched cooked on meal prep day, this Greek inspired combo makes a fabulous lunch with only 9 net carbs per serving! Get the recipe on Keto Diet App
Chicken Fajita Salad
This made for meal prep style recipe may look like a typical salad, but the combination of a keto-friendly marinade and homemade cilantro salad dressing make it a stand out! Get the details on My PCOS Kitchen
Cauliflower Bowl
Image: Hey Keto Mama
This one is like a loaded baked potato- without the carbs! Comfort food for lunch:) Get the recipe on Hey Keto Mama
Meatball Burrito Bowls
Cauliflower rice, low carb taco-seasoned meatballs, pico de gallo, cheese, and sour cream make an unforgettably tasty keto lunch or dinner with only 5 net carbs per serving! Get the recipe on Sweet Peas and Saffron
Egg Roll In A Bowl

Image: Green and Keto
Missing take-out? Try this combination that has all of the flavor of an egg roll-without the carbs! This easy one-pan recipe comes together in under 30 minutes, but you can save yourself time by doubling up on meal prep day & portioning these out for the week's lunch! If you're easily bored by the same old same-customize this bowl by swapping the sausage for ground beef, turkey or shrimp! Get all the details on Green and Keto
Lasagna Bowl

Who says noodles are mandatory for lasagna? This fabulous gluten-free recipe is packed with flavor, loaded with cheese with 5 net carbs. Get the recipe on 730 Sage Street
Sesame Almond Zoodle Bowl

Image: Ruled.Me
This one makes a fabulous keto lunch or dinner with only 6 net carbs and 8 grams of protein. Get the recipe on Ruled.Me
Ahi Poke Bowl

This keto-friendly Poke bowl only takes 5 minutes to prep, but you can still save time on meal prep day by chopping & portioning out the veggies ahead. Get the recipe on Keto Connect
Burger Bowl
For a lunch or dinner recipe that is guaranteed not to disappoint, try this combination of juicy hamburger, crisp spinach, fresh tomatoes, salty bleu cheese, and healthy avocado! Get the recipe on Low Carb with Jennifer
Nourish Bowl
Stay well and far away from the keto flu with this nutrient-dense bowl that also happens to be delicious! Get the recipe on Keto Diet App
Salmon Sushi Bowl

Image: Hey Keto Mama
If you've missed sushi, check out this version with cauliflower rice, salmon, cucumber, wasabi and a special blend of sriracha and mayo. Get the recipe on Hey Keto Mama
Big Mac Bowl
All of the flavors of your favorite fast food order (including the special sauce) with only 9 net carbs! Get the details on Home Made Interest
Korean Beef Bowl
Image: Happy Body Formula
If you need a quick lunch or dinner-in a bowl-this budget-friendly recipe will be your new go-to! Get the recipe on Happy Body Formula
Chicken Ramen
Using a clever low carb swap- shirataki noodles for Ramen-this recipe comes together quick & easy! Get the recipe on Smile Sandwich
Fish Taco Bowls

Image: The Bettered Blondie
With a cruchy (low-carb) cabbage base topped with protein-packed spicy fish & veggies, this recipe serves up the perfect combination of healthy & delicious! Get the recipe on The Bettered Blondie
Did I Miss Anything?
Which recipe from this line up will you try first?
Or maybe I left out your favorite meal prep recipe?
Either way, let me know by leaving a comment below!
Looking For Ways To Make Sticking To Keto Easier?
I've lost 148 pounds on the keto diet and maintained that weight loss for six years!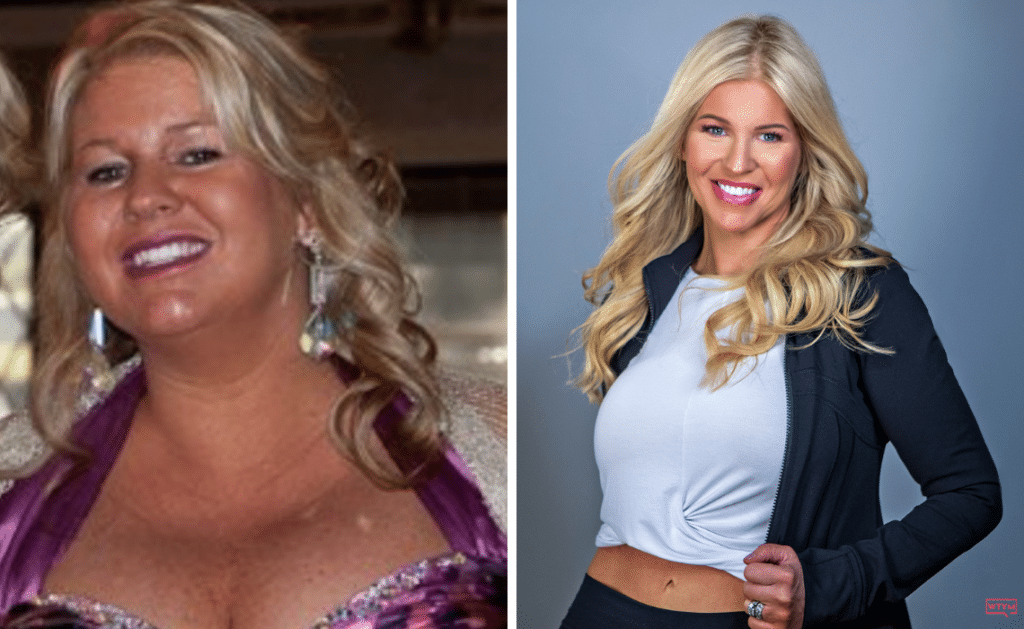 In my new book, Rebel Keto, I walk you through every detail of how I lost the weight on keto – without doing macro math at every meal. If you are a woman who is tired of trendy diet B.S. and you need a real-world roadmap to help you navigate the keto diet and drop the weight like a bad habit, get your copy of Rebel Keto today – right here.
More Keto Recipes & Tips Worth Reading About
If you liked these power bowl ideas, you'll love these keto recipes:)
Save or Share these Power Bowls!
Today's Quote: "The only clubs I'm interested in are sandwiches." – Unknown