Need a keto instant pot recipe for dinner-ASAP? Break out the pressure cooker and get ready to whip up a meal that's low carb, family-friendly and fast!
This post may contain affiliate links that help keep this content free. [Full Disclosure]
Today I'm putting two of my favorite things together-keto and the instant pot. Well, more specifically keto instant pot recipes, but that doesn't sound nearly as poetic.
Y'all know how I feel about the keto diet. It's my jam. I've lost over 145 pounds, and I have maintained that weight loss for six years. I wrote a book that details my weight loss journey, Rebel Keto, which includes over 100 recipes and is coming soon. Download the free Mastering Keto-Speak guide here. The keto lifestyle is legit. But today I want to focus on how these healthy, low carb Instant Pot recipes can help you lose weight!
About The Instant Pot
In case you haven't heard, an Instant Pot is a multi-tasking cooker that does the job of a crockpot/slow-cooker, electric pressure cooker, rice cooker, steamer, saute & browning pan, yogurt maker, and warming pot. All in one!
Instant Pots offer a more convenient energy efficient way to cook. (Electric pressure cookers are the second most energy-efficient cooking appliance. Microwaves are #1)
Weight Loss
The Instant Pot may be your new best friend and secret weapon on the keto diet. While it can't force you to make healthy choices, it can make cooking healthy ketogenic meals at home super easy. And affordable!
Most of these keto instant pot recipes yield leftovers which means you will get a couple of dinners and maybe lunch for the following day!
All of this is fabulous, but my favorite thing about the Instant Pot is how fast it cooks everything!
For example, my Instant Pot DUO cooks a chicken thigh recipe that takes 6-8 hours in the slow cooker in 30 minutes. Boom. Instant Pot Gratification. Also, a big win for folks who wait until the last minute to answer the What's for Dinner question that haunts every woman- everywhere.
Ready for me to shut up & give you those keto Instant Pot recipes? Fair enough. Whether you're a meal planner or a last-minute Mama, these keto diet pressure cooker recipes will save you time and keep your diet on track! Enjoy!
Oh, and more thing and I promise I'll shut up stop writing – you can find even more keto Instant Pot recipes for every meal here.
75 more to be exact:) Don't worry about saving those now. I'll link it up again at the bottom of this post!
The fresh and intoxicating flavor of my Instant Pot jasmine rice recipe is guaranteed to elevate any aromatic Asian dish – and this recipe from my friends at CorrieCooks covers all of the bases!
Instant Pot Lemon Garlic Chicken ~ Life Made Keto
One of our new favorite keto instant pot recipes from Life Made Keto! This lemon garlic chicken is an easy one pot meal for busy weeknights. And my family loves it because there's no "diet" taste or look!
Instant Pot Loaded Keto Cauliflower Bowl ~ Hey Keto Mama
Hey Keto Mama just keeps on bringing the fab with this Loaded Keto Cauliflower Bowl that will remind you of a baked potato-but better! At only 5 net carbs and only minutes to prepare I'm willing to bet this becomes one of your favorite keto instant pot recipes!
Instant Pot Beef & Broccoli
A healthy, low carb version of the Chinese take-out favorite! If you're looking for family approved keto instant pot recipes this one from Life Made Keto is an excellent choice-that only takes 30 minutes!
Keto Cheeseburger Soup with bacon is the ultimate keto comfort food combining ground beef, cream cheese & cheddar into a creamy low carb soup that makes an easy dinner you can slow cook to perfection, make in minutes using your Instant Pot it or go old-school & prep on the stove!
Easy Keto Instant Pot Cheesy Steak Taco Soup
Courtney of Sweet C's brings us this hearty, rich, and delicious Instant Pot Cheesy Steak Soup recipe that's keto-friendly & family approved! What could be better? How about the fact that this recipe takes only 30 minutes from start to finish?
Easy Low Carb Keto Creamy Shrimp Scampi
This keto Instant Pot recipe comes together quickly and is ready to eat in under 30 minutes! Get all the details over on Two Sleevers
Keto Instant Pot Salsa Chicken
Only 5 ingredients & 5 minutes prep time (35 minutes total) for this Mexican inspired Instant Pot recipe from Carolyn at All Day Long I Dream About Food
Instant Pot Low Carb Buffalo Chicken Soup
You'll love this low carb buffalo chicken soup-especially on cold & busy nights when there's not a lot of time to cook! This is one of our favorite keto instant pot recipes & it only takes 30 minutes!
Keto Chicken Enchilada Bowl
Everyone loves this low carb twist on a Mexican favorite by Hey Keto Mama!
Keto Instant Pot Broccoli Cheese Soup
This delicious keto instant pot recipe from the Keto Diet Blog comes in at 8.2 net carbs and takes only 20 minutes to prepare. Broccoli, onion, cheddar cheese, stock, and cream come together to create a savory, creamy soup you won't believe is "diet."
Avocado Egg Salad
Loaded with healthy fats and protein this Avocado Egg Salad is perfect for anyone on the keto diet. This Instant Pot recipe makes it easy to stick to your plan!
Tomatillo Chili
Ok, so this keto instant pot recipe from Ketogasm only takes 50 minutes-total! It's also delicious and a little spicy since it calls for jalapeño peppers. Oh, and if you're looking for Meal Prep Sunday or Monday recipes-this is one of my faves!
Instant Pot Low Carb Keto Cauliflower and Cheese
Creamy Cauliflower Mac & Cheese from Two Sleevers is the ultimate low-carb comfort food & one of my favorite keto instant pot recipes!
Instant Pot Jamaican Jerk Pot Roast
I love this recipe from I Breathe I'm Hungry. Just. Adore. It. Maybe because it's a hit with the family, or maybe because it's just awesome. Either way, I'm sure you will too! It's also easy-all you need is a big old pork shoulder (that's southern for 4 lbs), Jamaican seasoning, olive oil, and broth. And an appetite!
Keto Instant Pot Chicken Enchilada Soup
This keto instant pot recipe makes a fabulous weeknight meal. Taking only 30 minutes to prepare you can have this on the table fast! With only 8.9 net carbs you can't go wrong with this one!
Instant Pot Cafe Rio Chicken
If you're looking for Meal Prep Recipes it doesn't get much better than this Cafe Rio Chicken. Calling for only 5 ingredients and a 17 minute cook time this keto instant pot recipe can be portioned out for the weeks salads, wraps, and soups!
Instant Pot Low Carb Loaded Cauliflower Soup
Kalyn's cauliflower soup is keto, but nobody will suspect this recipe is diet! It's another fab meal prep idea-you'll only need 30 minutes total to prep and prepare this dish! My recommendation? Double the recipe! It's going to go fast!
Easy Keto Low-Carb Instant Pot Crack Chicken
Creamy and rich-and packed with flavor keto instant pot crack chicken is surprisingly simple to fix. All you need is chicken, cream and cheddar cheese, bacon, scallions, and Ranch seasoning. Meal prep it Sunday to eat throughout the week or use the recipe for a busy weeknight. This keto instant pot recipe only takes 25 minutes! (And contains only 4.3 net carbs!)
10-Minute Zucchini Noodles With Garlic, Lemon, & Parmesan ~ Instant Pot Eats
Break out your spiralizer for this easy vegetarian keto instant pot recipe! All you need is 10 minutes and a little garlic, lemon, zucchini, mint, and parmesan!
Best Keto Instant Pot Beef Stew ~ Keto Diet Blog
Have you missed comfort food? Well, this recipe from Keto Diet Blog is about to change that! Delicious, tender beef with ultra creamy grain-free tomato sauce and low carb veggies makes for a guilt-free keto instant pot recipe that takes only 30 minutes to prep with a 1 hour cook time!
Instant Pot Butter Chicken ~ I Heart Umami
This is one of those easy keto instant pot recipes that you will turn to on busy nights when you have little to no time to cook. It only takes 10 minutes and it's loaded with flavor!
Full of flavor & super easy to make in your Instant Pot, this recipe for pulled pork from What Great Grandma Ate is perfect for meal prep! Use it in a variety of recipes like salads, soups, wraps, or by itself!
With only 4.5 net carbs per serving the Keto Instant Pot Chunky Chili from Beauty and the Foodie is both low carb and delicious. Total time to put this one together? 35 minutes!
Healthy Instant Pot recipe that's ready in 30 minutes from Bailey at Whole Kitchen Sink
Instant Pot Smothered Pork Chops ~ Ruled.Me
Delicious smothered pork chops with baby bella mushrooms, onion, garlic, and cream from Ruled.Me. This Keto Instant Pot recipe comes out to be only 4 net grams of carbs and 39 gram of protein per serving.
Low Carb Pressure Cooker Bruschetta Chicken With Zoodles ~ This Old Gal
This low carb meal from This Old Gal is sure to become one of your go to keto Instant Pot recipes! She uses simple ingredients and little effort to create a powerful and flavorful meal the entire family will enjoy!
No more waiting around for the turkey to be ready on Thanksgiving! Becky (The Cookie Rookie) shows us how to prepare a tender, juicy, (and keto-friendly) turkey breast in our Instant Pot…in ONE hour! I don't know about you, but I'm doing my happy dance right now:)) Get the full recipe here on The Cookie Rookie
Keto Instant Pot Chicken Bacon Chowder ~ 5 Dinners 1 Hour
Grass fed butter, uncured bacon, organic spinach, organic chicken, cream cheese, heavy cream, broth, minced garlic, and mushrooms come together along with a few seasonings I bet you have in your spice cabinet to create one of the most decadent keto Instant Pot recipes of all time! Bonus: This Chicken Bacon Chowder only takes 35 minutes start to finish!
Keto Buffalo Chicken Cauliflower Instant Pot Dish ~ How To This And That
You only need 15 minutes to make this super creamy and delightful Keto Buffalo Chicken Cauliflower Instant Pot recipe from How To This And That! This is one of those family approved keto Instant Pot recipes!
Instant Pot Low-Carb Creamy Garlic Tuscan Chicken Thighs ~ Stay Snatched
Brandi from Stay Snatched created one of the most popular keto Instant Pot recipes on Pinterest when she decided to experiment with chicken thighs, reduced fat cream cheese, and her Instant Pot! Try her recipe for Creamy Garlic Tuscan Chicken Thighs & you'll understand!
Low Carb Creamy Chicken Taco Soup ~ This Mom's Menu
Sabra from This Mom's Menu created this Instant Pot recipe for busy weeknights when you have zero time! It's a versatile base soup recipe-you can add in anything you'd like or leave it plain-it tastes amazing exactly the way it is!
Instant Pot Low Carb Chicken Vindaloo – Two Sleevers
Make this authentic chicken Vindaloo in your Instant Pot in minutes rather than hours! Vindaloo is traditionally a spicy Indian dish, but this recipe allows you to adjust the heat. If you've been searching for keto Instant Pot recipes with lots of flavor this is definitely one to try!
Only ten minutes of prep work and you'll be on your way to delicious steak fajitas for dinner!
When you want something quick & easy, but tastes like you spent all day cooking this 6 ingredient Keto Salsa Chicken recipe is your go-to meal!
Belizean Stewed Chicken in the Instant Pot ~ I Breathe I'm Hungry
This Belizean Stewed Chicken is not just a comforting keto meal, but it's also economical. Serve alone or over cauliflower rice.
Instant Pot Cool Ranch Chicken – Tasty Thin
If you're on the lookout for family friendly keto instant pot recipes here's one for you! This versatile recipe from Tasty Thin can be meal prepped on Sunday and used in a number of recipes for soups, tacos, chilis, salads, and more later in the week!
It may be hard to say but this Cuban dish from My Heart Beets couldn't be easier to prepare! Juicy shredded chuck roast, onions, garlic, and a variety of seasonings come together in minutes for a keto-friendly meal with only 6.6 net carbs per serving!
Instant Pot Loaded Mashed Cauliflower ~ Diethood
Yes! You can make saucy, tender, and juicy ribs without having to stand outside over a grill all day! These Keto Instant Pot Ribs from Stacey at Beauty and the Foodie are phenomenal! Double the recipe! Everyone will eat more than expected!
Instant Pot Eats brings us one of the most popular & delicious vegetarian recipes on Pinterest! Filled with healthy cabbage and veggies this Sri Lanken Coconut Cabbage is a great meal prep recipe that keeps well in the fridge for 3-4 days & tastes fantastic cold or reheated.
Low Carb Instant Pot Egg Roll in a Bowl ~ The Girl on Bloor
Looking for quick and easy recipes for meal prep? This one for Low Carb Egg Roll in a Bowl is perfect! Make a batch on Sunday & then portion out your lunches for the week into your meal prep containers! Easy, right? Or, you could eat this for dinner! Either way, this is a fab recipe from Taylor at The Girl On Bloor.
If those recipes don't make you fall in love with your Instant Pot – I do not know what will!:)
Kickstart Keto Without Giving Up Your Favorite Foods!
I've lost 148 pounds on the keto diet and maintained that weight loss for six years!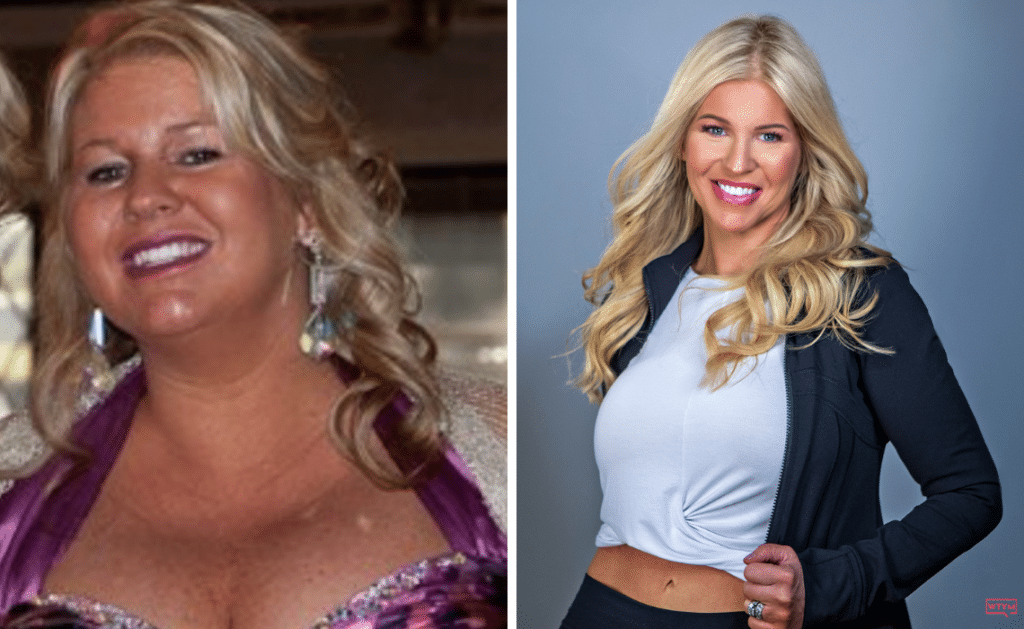 My new book, Rebel Keto, explains every detail of how I lost the weight on keto – without doing macro math at every meal. If you are a woman who is tired of trendy diet B.S. and you need a real-world roadmap to help you get healthy (low-carb style), Rebel Keto will be your new best friend. Check it out HERE.
More Low Carb – Keto Recipes & Tips You'll Love
Don't Forget To Save Or Share These Keto Instant Pot Recipes!
Today's Quote: "People who love to eat are always the best people." – Julia Child