These keto soup recipes are the ultimate keto comfort food recipes-in a bowl! Make tonight a crockpot soup night with one of these insanely delicious low carb soup recipes!
This post may contain affiliate links that help keep this content free. [Full Disclosure]
Everything tastes a little better on keto-including soup-thanks to all the heavy creams and fats the keto diet allows.
Hey, we cut the carbs, it's only fair we get a little something in return, and in this case, it's cream, cream cheeses, and butter!
Oh My!
What does this fabulous trifecta of fats do for us in fall? Well, it soups up our soup recipes that's for sure. Need more proof? Here are 33 keto soup recipes to prove my point. Enjoy any of these delicious recipes for dinner tonight!
You're going to love these keto soup recipes! Most are either easy crockpot set it and forget it kind of dinners or twenty-minute numbers nobody will believe are "diet."
Please enjoy! Soups On!
Cozy Keto Soup Recipes
Loaded Cauliflower Soup
Roasted cauliflower, cream cheese, cheddar, bacon, cream, and butter bring all the flavor of loaded potato soup with 6.6 net carbs per serving. Get the recipe here
Instant Pot Tuscan Soup
Creamy and hearty low carb soup with Italian sausage, kale, sun-dried and tomatoes via Eatwell 101
Broccoli Cauliflower Cheese & Sausage Soup
Loaded with flavor without the carbs! One of the best soup recipes from Lisa of Low Carb Yum! Think loaded broccoli & cheese soup with cauliflower and sausage.
Chicken Enchilada Soup
An easy and cozy Instant Pot soup with 4.9 net carbs via All Day I Dream About Food
Easy Broccoli & Cheese Soup
You only need 5 ingredients to make this keto-friendly broccoli and cheese soup: broccoli (frozen is fine), garlic, cream and shredded cheddar – with 4 net carbs.
Instant Pot King Ranch Soup
Spicy chicken soup to pressure cook to perfection with 4.62 net carbs per serving via Ruled.Me
Bacon Cheeseburger Soup (Crockpot – Instant Pot – Stovetop)
Cheeseburger Soup with bacon is the ultimate keto comfort food combining ground beef, cream cheese & cheddar into a creamy low carb soup that makes an easy dinner you can slow cook to perfection, make in minutes using your Instant Pot it or go old-school & prep on the stove with 3.1 net carbs
Roasted Red Pepper
This flavorful Keto Soup from Joy Filled Eats is easy and so much better than the pre-made versions at the grocery store! It only takes a few minutes to roast a few veggies and mix the rest of the ingredients in a blender to create this delicious keto soup recipe!
Chicken Chili Lime Soup
A low carb version of the traditional Sopa de Lima – a chicken soup with the perfect amount of spice with a hint of lime with 7 net carbs per serving.
Broccoli Cheddar
Only 2 net carbs in this version of Cheddar Broccoli soup – this one with cream cheese via Hey Keto Mama!
Slow Cooker Chicken Taco Soup
This recipe covers all the bases: family and freezer-friendly, low carb (6 net carbs per serving) it's easy to throw and go – or set it and forget it in the crockpot, and it tastes fantastic. Get the details on Word To Your Mother Blog
Stuffed Pepper Soup
One of my favorite keto soup recipes! You can't go wrong with this recipe from Kalyn's Kitchen!
Chicken Soup
You've got to have a go-to chicken soup recipe, right? Well, Maya from Wholesome Yum has the best low carb chicken soup recipe-it only takes 10 minutes to put together & you only need 8 ingredients!
Chicken Minestrone
Skip the pasta – add more veggies and take the shortcut using Rotisserie chicken and you've got an easy, low carb soup for dinner in less than an hour with 6 net carbs via Low Carb Maven
Lobster Bisque
One of my favorite keto soup recipes made low carb by Tastaholics! This delicious Lobster Bisque only takes a little over an hour to prepare and has 8 grams of carbs.
Shrimp & Bacon Chowder
A fabulous keto chowder featuring shrimp, bacon, cream and a little Cajun seasoning wit 5 net carbs via All Day I Dream About Food
Cheesy Cauliflower Soup
Instant Pot or stovetop, this keto-friendly soup is delicious – especially with extra cheese!
Gumbo
From That's Low Carb? we have one of the best soup recipes that would make NOLA proud…and it only takes around 20 minutes to put together! That's almost worth a parade on Royal St, right?
Cream of Tomato (Vegan)
Leanne Vogel's vegan soup recipe is easy and flavorful-full of feel-good whole food ingredients. Find the full recipe on Healthful Pursuit
Creamy Vegetable Soup
Fabulous fall soup full of low carb veggies with a creamy rich flavor & only 5.6 net carbs via Keto Diet App
Roasted Tomato Jalapeno Cheddar
This is one of those keto soup recipes that's super easy with a full flavor that tastes like you spent hours in the kitchen! Get the recipe here
Turmeric Chicken Soup
This delicious recipe from Savory Lotus only takes 30 minutes from start to finish!
Pumpkin Soup with Chorizo Crumb
Cream of Chicken Soup
Taco Soup
This keto taco soup will be your new favorite keto crockpot dinner meal. Ground beef, cream cheese, onion, and Mexican seasonings combine to create an easy keto diet dinner meal you can make fast on the stove or slow cook to perfection in the crockpot! With only 3.5 net carbs per serving!
Slow Cooker Vegetable Beef Soup
You know what could make this recipe better? Nothing. It's perfect in every way! Simply So Healthy's Low Carb Veggie Beef Soup hits the spot on cold nights & it's super easy to prep in the slow cooker!
Creamy Meatball Soup
This is one of my favorite keto soup recipes of all time! Maybe it's the meatballs or maybe it's because you can have it ready in 40 minutes? Either way, I'm sure you'll love it too! Get all the particulars on Sweet C's right here
Instant Pot Chili
Use your crockpot or pressure cooker to serve up this divine keto chili recipe from Beauty and The Foodie! Top with avocado, cheese, or sour cream!
Keto Queso Chicken Soup
The best of both worlds: a low carb soup that has all of the flavors of Queso – with 6.7 net carbs via Cast Iron Keto
Chile Cream Soup
Heaven in a bowl at 3.2 net carbs. This soup recipe is everything. Chose between mild or hot chiles, mixed with cauliflower, onion, cumin, garlic, and few other spices that warm you up on a weeknight! Get the recipe on Lowcarb-ology
Egg Drop Soup
20 minutes is all the time you need to put together this flavorful keto recipe from Martina of the KetoDiet Blog.
Slow Cooker Gumbo
Love a slow cooker recipe? Try this amazing Keto Gumbo from Fit Mom Journey! Get the recipe here
Italian Beef Stew with Zucchini, Mushrooms & Basil
Beef stew fans will love this keto-friendly version from Kalyn's Kitchen! This recipe is also gluten free & South Beach friendly! Get the recipe here
Did I Miss Anything?
Which recipe from today's line-up are you going to try first?
Or maybe I didn't mention one of your favorite keto recipes?
Either way, please let me know by leaving a comment below!
Kickstart Keto Without Giving Up Your Favorite Foods!
I've lost 148 pounds on the keto diet and maintained that weight loss for six years!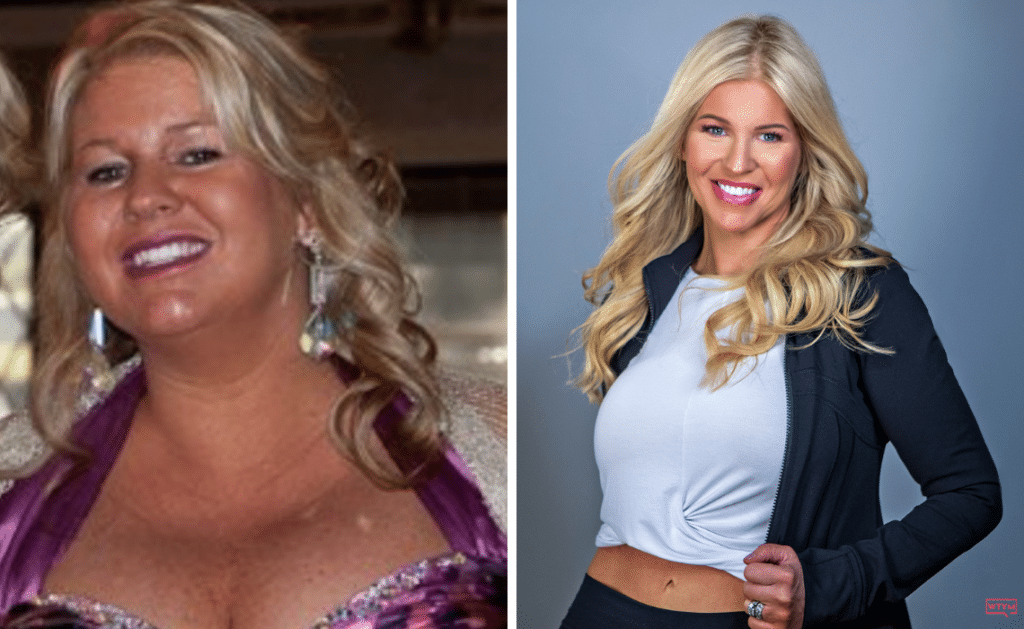 In my new book, Rebel Keto, I walk you through every detail of how I lost the weight on keto – without doing macro math at every meal. If you are a woman who is tired of trendy diet B.S. and you need a real-world roadmap to help you navigate the keto diet and drop the weight like a bad habit, get your copy of Rebel Keto today – right here.
Don't Miss These Keto Recipes & Tips
If you enjoyed this post, please save or share it!
Today's Quote: "Only the pure in heart can make a good soup." – Ludwig van Beethoven