30+ keto dinner recipes ready to serve in 30 minutes or less. If you've been looking for keto diet recipes for dinner that are quick and easy, the search ends here. All of the bases are covered: from one pan chicken skillet meals, low carb casseroles, pork chops, beef and stir fry these healthy dinner recipes are family and budget-friendly and fast!
This post may contain affiliate links that help keep this content free. [Full Disclosure]
So you've committed to a low carb, high fat diet: aka ketogenic – aka keto. Which means you're replacing carbs with protein and healthy fats as well as low carb vegetables, so your body enters the ultimate fat burning metabolic state ketosis.
And while you know, meal prepping ahead is key to getting their sometimes you just don't have time to cook.
I get it – I've been there, and I know your struggle firsthand. I'm a mom of three with a full-time J.O.B., and when I started the keto diet, I had a ton of weight to lose and even more to learn.
Finding legit low carb recipes was such a challenge I almost quit.
I felt like a failure if I didn't have 20 freezer meals on hand and a regular rotation of meals to serve both my family's needs and mine. Look, I know dinner time can be stressful. So, I've collected these easy keto dinner recipes for you that are ready to serve in 30 minutes or less.
If you've just started the keto diet, hang on to these meals and read more about getting into ketosis and losing weight here.
Now, bookmark this page or pin it – we're about to get serious about ending your dinner dilemma.
Quick Keto Dinner Recipes
Everyone in the family will love this low carb, gluten-free casserole recipe that's ready to serve in 30 minutes with only 3.5 net carbs per serving! Get the recipe on Wholesome Yum
Fabulous one skillet zucchini noddle "lasagna" that's ready in 20 minutes from All Day I Dream About Food
Feta cheese, spinach and roasted red pepper stuffed – well, more like rolled – flank steak that requires 10 minutes of hands on prep and is ready to serve in 30 minutes with 3.5 net carbs via Keto Diet App
One of my favorite easy keto dinner recipes! Make this one-skillet style dinner quick – with only 1.9 net carbs. Get the details on Word To Your Mother Blog
Keto approved juicy chili lime steak fajitas are full of flavor and ready to go in 30 minutes! Thank you, Cafe Delites!
Skip the sugar and the carbs the next time your cravings for Chinese stir fry kick in and make this crazy delicious and super simple Keto Beef and Broccoli stir-fry dinner. Seriously, this dinner couldn't be easier and is a way healthier alternative to takeout that's low carb, gluten-free, paleo and Whole30 approved.
Baked salmon with asparagus, drizzled in garlic butter and ready in 20 minutes via That Low Carb Life
Another fabulous one-pan meal! This easy creamy lemon chicken with cauliflower has hints of lemon & thyme & tastes like you cooked all day, but it's ready in 30 minutes! Get the recipe on Delicious Little Bites
This classic Indian dish from Cast Iron Keto tastes like you've been slaving away all day in the kitchen, but it takes only 10 minutes to prep and 20 minutes to cook! Serve with cauliflower rice.
Make this one-pot low carb, keto-friendly stir fry faster than you can get takeout! This Low Carb Kung Pao Chicken recipe has all the sweet & spicy flavors of the traditional Chinese recipe-without the carbs! Get the recipe on Life Made Keto
Delicious pan seared pork chops with apple butter, a splash of balsamic, sage and a bit of browned butter come together to create a comforting hearty dinner meal. Get the recipe on Half Baked Harvest
Seasoned with a blend of cajun spices & topped with an out of this world delicious cool & creamy avocado salsa this heart-healthy dinner is ready to serve in 15 minutes! Get the recipe on Closet Cooking
An easy one-pan keto dinner that's ready in 30 minutes with 6 net carbs via Life Made Keto
Just like Mom used to make-except much healthier! This recipe features juicy hamburger along with a brown gravy with onions & mushrooms! Get the recipe on Low Carb Maven
Now, I usually don't get excited about Cod, but this dish from Valentina's Corner made me a fan! We're looking at an insanely easy 10 minute total cook time recipe here that's full of buttery flavor.
Pan seared bacon-wrapped pork chops with a fabulous apple cider vinegar glaze and 1.5 net carbs via Low Carb Maven
This is one of my favorite easy dinner recipes from savory tooth! The recipe combines ground beef, carrots, cabbage, and scallions & is family-approved. (Leave out carrots if you're following a strict keto diet)
With all the flavor of Dirty Rice without the carbs, this easy keto & Atkins-friendly meal needs to be filed in your Easy Go-To weeknight dinner collection. Get the recipe on Kalyn's Kitchen
Put this cheesesteak skillet meal together with ground beef, peppers, onions and cheese – in 30 minutes via My Life Cookbook
Your kids will approve this healthy and hearty quick keto dinner from Paleo Newbie.
An easy cheesy chicken casserole that everyone in the family can agree on with 5 net carbs via Wholesome Yum
Forget take-out! It can't hold a candle to this delectable keto-style stir fry from Low Carb Maven that combines pork and veggies & dinner that's ready in 15 minutes!
Yes, creamy, cheesy and healthy can go together:) Add easy to that equation and you've got a keto dinner of champions in 20 minutes thanks to Wholesome Yum's recipe.
If you're a fan of comfort foods-and who isn't??? You'll love this savory low carb soup recipe with just the right amount of kick! Double up on this on & freeze for later! Get the recipe on Hey Keto Mama
This yummy and wholesome turkey meatball and kale soup from Savory Lotus takes only 20 minutes to prepare! So this one gets an A++! Family dinner problem solved.
Healthy Seasonal Recipes created an unbelievable turkey and pepper saute that's ready to eat in only 20 minutes!
Healthy Laura brings us this ready in less than 20 minute dairy-free, gluten free, keto-friendly recipe that's full of flavor with chicken, garlic, onions, and cashews.
Chicken, mushrooms, and heavy cream cooked to perfection in 20 minutes. Bonus: Next to no clean up! Get the details on this one pan keto dinner recipe on Sugar-Free Mom
One of my favorite low carb dinners! Not only are these healthy meatballs easy & fast, but you can also make them ahead on meal prep day & freeze for those nights you have zero time! Get the recipe on Wholesome Yum
House of Yumm has the perfect alternative to a taco shell: an avocado:) These taco stuffed avocados are delicious and ready to eat in 20 minutes with 3 net carbs.
With sun-dried tomatoes and an amazing creamy garlic sauce you'd think this dish from the Recipe Critic takes hours, but it's actually an easy quick keto dinner recipe that you can whip up in 30 minutes!
This healthy, low carb balsamic chicken and vegetables is full of flavor, nutrients and protein! Bonus: You can make it ahead & freeze! Get the recipe on Life Made Sweeter
This crab stuffed salmon dinner looks like a special occasion style meal, but it is simple enough for a weeknight dinner that's ready in 35 minutes.
Which one will you make for dinner tonight?
Need More Easy Keto Recipes?
I've lost 148 pounds on the keto diet and maintained that weight loss for six years!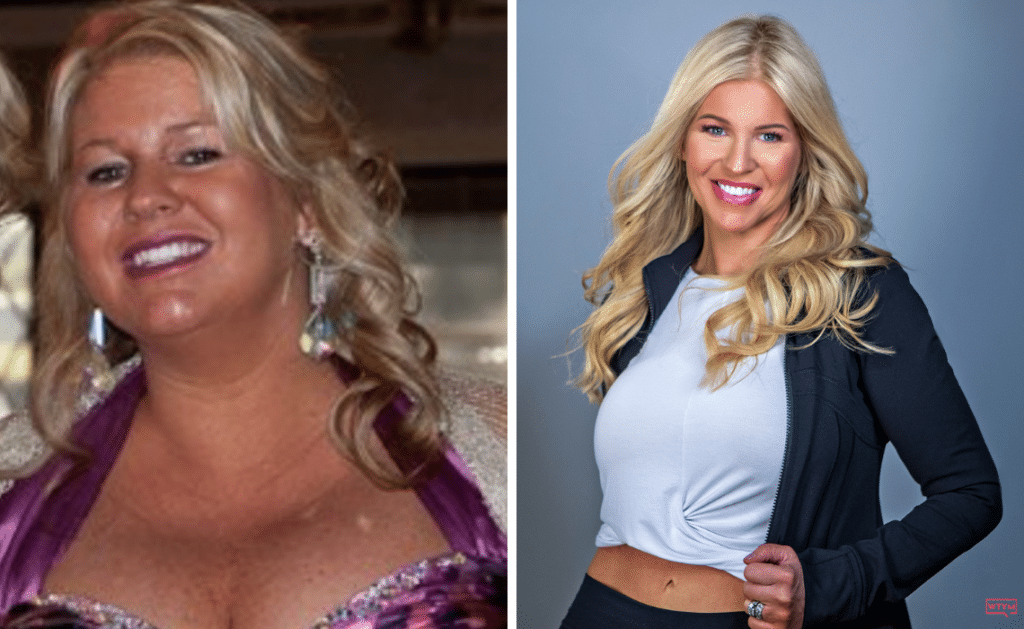 I wrote a book that details my weight loss journey, Rebel Keto, which includes over 100 recipes and is coming soon. But I don't expect you to wait on my book to get started, so I am offering my digital recipe books, Crave-Worthy Keto, at a discounted rate of 35% off for a limited time.
Crave-Worthy Keto is the ultimate collection of over 40 low carb recipes for all of the foods you crave for breakfast, make ahead meals, breads, and 30-minute dinners. All with 5 net carbs or less! Don't wait another day to get started! Buy Crave-Worthy Keto now and download them instantly!
You Need These Keto Recipes In Your Life
Don't Forget to Save These Recipes!
Today's Quote: "Happiness is the highest form of health." – Dalai Lama