Lose weight, celebrate food, and nourish your soul with the most insanely delicious keto comfort food – the low carb versions of your favorites! From simple crockpot meals to the best keto casseroles you'll find a feel-good food to serve for dinner & dessert full of Southern flavor with none of the guilt!
This post may contain affiliate links that help keep this content free. [Full Disclosure]
Comfort foods. We all have a favorite go-to recipe or dish that makes us feel just a little bit better when things aren't going our way.
But the ugly truth about comfort foods is that the joy they bring is almost always replaced with a heaping helping of guilt afterward.
Sure, we may feel emotionally satisfied as we are taking down that slice of pecan pie, or second plate of lasagna, but cut to the sugar crash an hour later and things are not comfortable at all.
Trust me; I know all about life on the sugar roller coaster. Before I lost 148 pounds on the keto diet, I was an emotional eater with a massive sugar addiction. It wasn't hard to do growing up in Mississippi.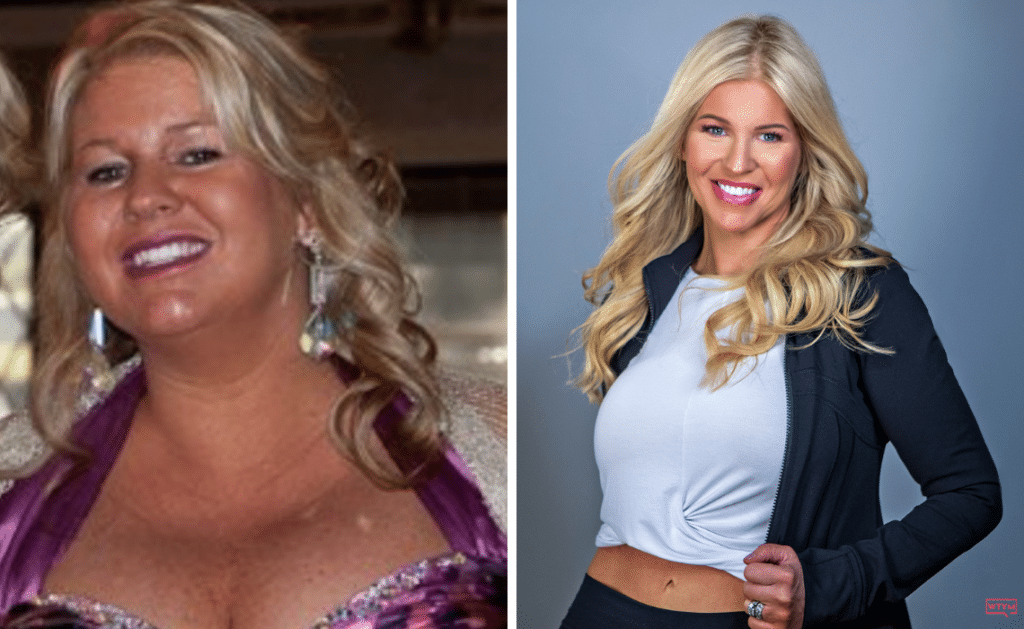 I wrote a book that details my weight loss journey, Rebel Keto, which includes over 100 recipes and is coming soon.
But I don't expect you to wait on my book to get started, so I am offering my digital recipe books, Crave-Worthy Keto, at a discounted rate of 35% off for a limited time. I'll include another link at the end of this post, in case you forget:)
As a southern girl, I know my way around comfort food. Fried chicken, mashed potatoes, gumbo, shrimp and grits, and fried green tomatoes. That's just a regular Sunday dinner in the South -if you add catfish. 🙂
Obviously, none of the above are remotely healthy or low carb meals, but you can make them low carb & taste delicious!
If you've been searching for some good old-fashioned home-cooked keto-style comfort food recipes, I've got good news. They're all here! From fried chicken to fried green tomatoes we are doing comfort food keto diet-style today!
Creamy Pork Chops
These thick cut low carb chops are first seared to perfection and then placed in an amazingly easy & fabulous creamy ranch sauce.
You'll need: 6 boneless pork chops, cream cheese, salted butter, heavy cream, chicken broth, ranch seasoning, sea salt, & pepper. Get the full recipe on 730 Sage Street
Crockpot Crack Chicken
Slow cooker cream cheese shredded chicken dinner recipe that is addictively awesome, easy and low carb.
Chicken Fried Steak
The ultimate Southern comfort food made keto! As a Country Fried-Chicken Fried Steak aficionado, I am pleased to report that this recipe is damn good, y'all! Find out how to fix it on Peace, Love and Low Carb
Chicken & Broccoli Casserole
Sub a cauliflower cream sauce for the usual cream of whatever soup & make a healthier, comforting casserole with only 5.4 net grams of carbs per serving! Get the recipe on My Life Cookbook
Mississippi Pot Roast
It doesn't get any better than the original Mississippi Pot Roast! You only need 5 ingredients for this low carb lazy Sunday recipe. Get the recipe on Word to Your Mother
Crockpot Chicken Taco Soup
This recipe covers all the bases: family and freezer-friendly, low carb (6 net carbs per serving) it's easy to throw and go – or set it and forget it in the crockpot, and it tastes fantastic. Get the details on Word To Your Mother Blog
Lasagna
This keto lasagna recipe may be better than any you ever tried-on or off a diet! Make life easy on yourself by making a double batch of the low carb noodles to freeze for later! Get the recipe on Peace, Love and Low Carb
Chicken Jalapeno Popper Casserole
Ok – I know I need to work on my photography skills – but I promise this Chicken Jalapeño Popper Casserole recipe is legit – easy – delicious – & – low carb – 4.3 net carbs per serving. This one serves 6:)
Meatloaf
A comfort food classic that is packed with protein, flavor, and awesomeness! Get the recipe on THE Low Carb Diet
Loaded Mashed Cauliflower
The perfect low carb swap for mashed potatoes made fast in the Instant Pot! You'll need: 1 large head of cauliflower, butter, sour cream, chili powder, cheddar cheese, Parmesan cheese, bacon, and green onions. Get the full recipe on Diethood
Cornbread
You can't have comfort food without cornbread! But y'all, finding a good low carb cornbread recipe with the right consistency and flavor is not easy.
As it turns out, the key to good keto cornbread is corn-along with the right combination of almond flour, coconut flour, butter, cheddar, & few seasonings! Here's where to find THE only cornbread recipe you need Keto Connect
Easy Bacon Cheeseburger Casserole
An easy low carb miracle dinner (with 3.6 net carbs per serving) that's 100% family-friendly, ready in 30 minutes, and tastes like everything you ever wanted in a bacon cheeseburger. Get the details on Word To Your Mother Blog
"Fried" Chicken
You're going to freak out over this kets-friendly fried chicken recipe! It's legit-delicious & easy to put together! Get the details on Ketogasm
Shrimp & Grits
If you're looking for real comfort food that tastes like REAL COMFORT FOOD – Stop Right Here! These are the best shrimp & "grits" you'll ever have-on or off a diet! Get the details here!
10-Minute Chili
I'm all about a shortcut & if you enjoy easy recipes with absolutely no chopping required, then you're going to adore this keto comfort food recipe! Garnish with sour cream & avocado to make it a stand out! Get the 411 on I Breathe I'm Hungry
Chicken "Noodle" Soup
Because there are times you must have chicken soup! This low carb version uses spaghetti squash zoodles as a sub for the usual egg noodles. Pro Tip: Meal Prep The Zoodles! Get the recipe on Wholesome Yum
Loaded Cauliflower Soup
This Fully Loaded Keto Cauliflower Soup is proof you don't have to choose between comfort food and your low carb diet. Roasted cauliflower, cream cheese, cheddar, bacon, cream, and butter bring all the flavor of loaded potato soup without the carbs.
Chicken Pot Pie
Pot pie is the ultimate comfort food- that's loaded with a ridiculous amount of carbs! This keto-friendly recipe makes it guilt-free & delicious! Get the full recipe on Kasey Trenum
Meatball Parmesan Casserole
You only need a handful of ingredients to make this keto casserole the whole family will love! Get the recipe on Joy Filled Eats
"Mac & Cheese" + Pulled Pork
Take low carb Mac & Cheese to another level with this fabulous recipe from Low Carb Yum
Taco Casserole
Turn Taco Tuesday into a keto comfort food fiesta with this easy Taco Casserole – 5 minutes to prep & 40 minutes to bake! Get the recipe on Buns In My Oven
Taco Soup with Ground Beef
This keto taco soup will be your new favorite keto crockpot dinner meal. Ground beef, cream cheese, onion, and Mexican seasonings combine to create an easy keto diet dinner meal you can make fast on the stove or slow cook to perfection in the crockpot! With only 3.5 net carbs per serving!
Shepherd's Pie
Check out this legit low-carb version of the comfort food classic – makes a perfect make ahead meal for busy weeknights! Get the recipe from Tastaholics
Loaded Cauliflower
Loads of cream cheese, cheddar, butter, and bacon combined with cauliflower create an unbelievably delicious side dish that is ready to serve in 45 minutes.
Cheeseburger Soup
Again – super sorry I can't take pictures – but – this Bacon Cheeseburger Soup recipe is fabulous & easy with 3.1 net carbs per serving:)
Gumbo
Nothing says "home cooking" like a New Orleans style gumbo! This keto-friendly version of the classic has everything you want – minus the carbs! Get all the details on That's Low Carb?!
Caprese Cauliflower Casserole
Cauliflower combined with tomato sauce, mozzarella cheese, and basil = easy keto recipe for dinner! Find out how to make it on The Iron You
"Sweet Potato" Mash
You're not going to believe this, but pumpkin & cauliflower do a fabulous job standing in for sweet potatoes in this award-winning low carb recipe! Get the details on Lowcarb-ology
Chocolate Chip Cookies
Sometimes you just need a cookie-and this recipe for low carb super soft chocolate chip cookies represents the best in the comfort food department! Get the recipe on Word To Your Mother Blog
Did I Miss Anything?
Which recipe from today's line-up are you going to try first?
Or maybe I didn't mention one of your favorite low carb comfort food recipes?
Either way, please let me know by leaving a comment below!
Kickstart Keto Without Giving Up Your Favorite Foods!
I've lost 148 pounds on the keto diet and maintained that weight loss for six years!
Crave-Worthy Keto is the ultimate collection of over 40 low carb recipes for all of the foods you crave for breakfast, make ahead meals, breads, and 30-minute dinners.
All with 5 net carbs or less! Don't wait another day to get started! Buy Crave-Worthy Keto now and download them instantly!
Don't Miss These Keto Recipes!
Don't Forget To Save!
Today's Quote: "Good girls go to heaven, bad girls go everywhere." – Mae West