Is it cold enough yet for keto hot chocolate? You know, a creamy cozy holiday-style drink that's low carb, sugar-free, and fabulous?
This post may contain affiliate links that help keep this content free. [Full Disclosure]
Halloween is a day away, so I'm going with yes. Do you know what else is around the corner? Christmas. And even if you're spending the holidays on a tropical island, you're going to need hot chocolate to go with the obligatory Christmas faves: cookies, muffins, desserts, etc.
You'll also need this keto hot chocolate recipe for my grown-up boozy, spiked version, which is coming soon. And if you're wondering if I took this opportunity to show you how to make keto hot chocolate so that I could add in a little alcohol later, you'd be right:) Guess I'm sneaky like that, but hey, you do need this Christmas fave, so why not?
I know what you're thinking – is this real keto hot chocolate or hot cocoa?
Wait. There's A Difference In Hot Chocolate & Hot Cocoa?
Well, maybe I lied, and that's not what you were thinking, but there is a difference. In the US, we refer to pretty much anything chocolate flavored in a cup as "hot chocolate," but it turns out the two are not the same, and it all comes down to chocolate. Real chocolate. Hot cocoa has a thinner consistency and typically uses cocoa powder, water, or milk. The real deal hot chocolate is like drinking a melted candy bar on crack: way thicker – way more carbs.
Sounds like heaven, right?
Here's the thing about the chocolate – even the best, top-label sugar-free chocolate has carbs. And the way I see it, it's too many for a drink. If you want to treat yourself – go for it, but check the label and read the fine print. (Remember net carbs = Total Carbs Minus Dietary Fiber.)
Can A Keto Hot Chocolate Be Legit Without The Dark Chocolate?
Yes, it's fabulous without it, but you won't be able to go around being a hot chocolate snob if you leave it out. But you know what? It's probably best that nobody acts like a chocolate snob, ever, so let's make that a rule to live by:) You can, however, use this bonus hot chocolate info to impress folks at parties – so there's that.
How To Make Keto Hot Chocolate
We're swapping the traditional version's whole milk with almond milk (canned coconut milk works if you're avoiding dairy), a little heavy cream, a dash of vanilla, and a little cocoa powder. We're finishing the job with whipped cream and a pinch of cinnamon. If you go for the dark chocolate version and you have any chocolate shavings or chips leftover, sprinkle some on top. It looks pretty.
The entire process from start to finish will take you about 10 minutes and will taste so much better than all of the Swiss Miss packets in the world:)
More Must-Have Keto Holiday Recipes
If you like this keto hot chocolate recipe, then you need to check out these Holiday favorites!
Easy Homemade Keto Whipped Cream – Top all of your desserts and drinks with this low carb, sugar-free 2-ingredient whipped cream!
30 Keto Christmas Recipes – The best collection of low carb Holiday meal ideas that covers appetizers, the main event, sides and dessert
21 Low Carb Keto Christmas Cookies – 21+ low carb, keto and sugar-free cookies for the holidays.
25 Easy Keto Muffin Recipes – Delicious, easy low carb muffins for meal prep or Christmas morning!
46 Of The Best Ever Keto Side Dish Recipes – 46 side dishes that make it a meal! From cauliflower to broccoli and Brussel Sprouts you'll find a fabulous tasting side dish here – guaranteed:)
What You May Need To Make Keto Hot Chocolate
If your kitchen cookware needs to be updated, here are a few things you may need to make this recipe. (But look, you don't need fancy cookware to make this!)
Saucepan – This shallow stainless steel saucepan gets the job done, and it's dishwasher safe.
Mug Set – Set of 6 Porcelain mugs – also dishwasher safe.
Print
Keto Hot Chocolate
---
Author:

Total Time:

10 Minutes

Yield:

3

1

x
Description
Creamy, decadent homemade keto hot chocolate topped with whipped cream just like Grandma used to make. (If your Grandma was on the keto diet.) Perfect for sugar-free, low carb, and ketogenic diets.
---
---
Instructions
Simmer the almond milk and cream over medium heat. (Don't let your pan get too hot or you will end up with burned chocolate, which may kill your holiday vibe and will ruin the hot chocolate.)
Let's say simmer for 5 minutes until smooth.
You may want to whisk your cocoa to de-lump:) Now, stir it into the almond milk & cream.
Final Step: Add vanilla and a pinch of salt.
The entire process from start to finish will take you about 10 minutes and will taste so much better than all of the Swiss Miss packets in the world.
Notes
Garnish with whipped cream, sprinkle with cinnamon, sugar-free chocolate shavings, and add a cinnamon stick or two if you're feeling extra.
Prep Time:

5 Minutes

Cook Time:

5 Minutes
Keywords: keto hot chocolate, keto low carb hot cocoa, low carb, sugar free, holiday drinks
Kickstart Keto Without Giving Up Your Favorite Foods!
Need more easy low carb recipes? I understand! I've lost 148 pounds on the keto diet and maintained that weight loss for six years!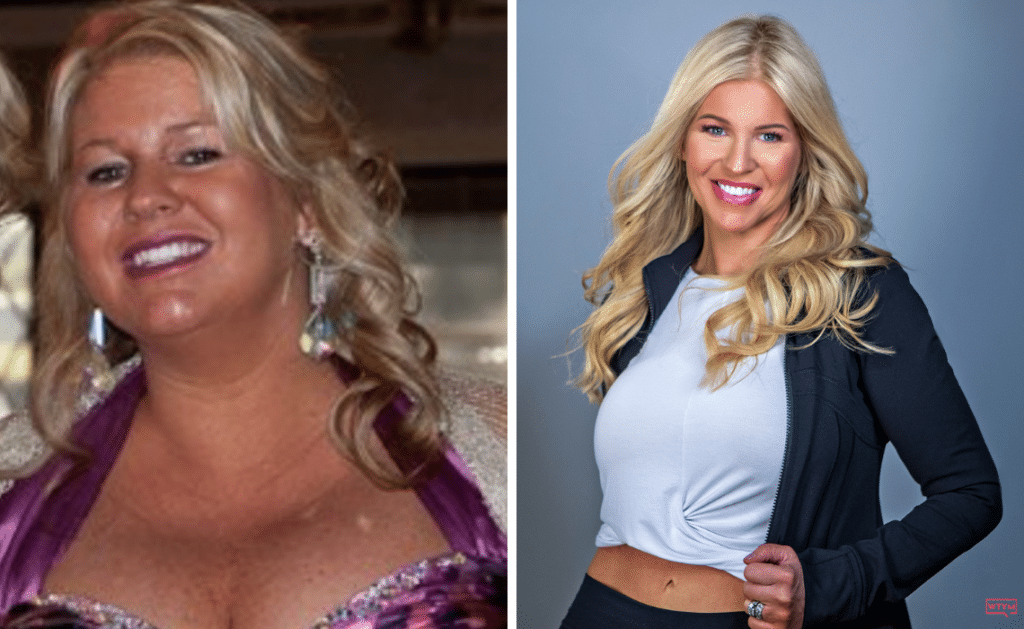 In my new book, Rebel Keto, I walk you through every detail of how I lost the weight on keto – without doing macro math at every meal. If you are a woman who is tired of trendy diet B.S. and you need a real-world roadmap to help you navigate the keto diet and drop the weight like a bad habit, get your copy of Rebel Keto today – right here.
Stock Your Keto Pantry!
Get the go-to keto pantry staples, meal plans and exclusive Word To Your Mother reader discounts on my Shop Page here. Need a shopping list? Click here!
And for more than 500 Low Carb Keto Meal ideas and easy recipes, check out my Keto Recipes Index!
Don't Miss These Reader Favorites!
Save or Share This Keto Hot Chocolate Recipe!