Looking for a few new effortless keto crockpot recipes for dinner? Here's a brand new lineup of low carb slow cooking meals that's about to make your life and your diet so much easier!
This post may contain affiliate links that help keep this content free. [Full Disclosure]
Now, some may call it a slow cooker while others prefer crock pot, but I think we can all agree that dinner is often best served from these genius hands-free set it and forget it pieces of kitchen cookware that save us all on busy weeknights and twice on Sundays.
Of course, this isn't the first time I've sung the praises of keto crockpot recipes. I may have mentioned a crockpot recipe or twenty-one in the keto meal-prep tips post, and you may recall oh, I don't know, around 40 or so in my first keto crockpot post.
Don't worry, if you missed them I'll post the links at the bottom!
So, why am I writing about keto crockpot recipes again? Well, I'll give you 3 reasons-in case you're not already a believer! Crockpot/Slow Cooker recipes are…
1. Budget Friendly: First, you'll save $$$ by eating at home. A ton of money. Your slow cooker also gives you an opportunity to use the food in the back of your fridge that may otherwise get tossed. (Looking at you ziplock veggies!) Plus, you can make a crockpot meal stretch into multiple nights of dinner & lunches.
2. Easy to Prepare: You won't find a lot of prep work here-and most crockpot recipes don't require much work at all!
3. Family Friendly: You can make a lot of food at once in the crockpot-enough to feed a family of eight & have leftovers! And, unless you have teenagers or other picky eaters, everyone in the family (keto or not) will eat it and love it!
Sold? Fabulous! Now grab a pen or get ready to hit save because I'm about to introduce you to your new favorite crockpot recipe!
25 Keto Crockpot Recipes
Original Mississippi Pot Roast
As a born and bred Mississippi girl, I know my way around a crockpot. And the OG Mississippi Pot Roast? Well, it happens to have one heck of a story-as all good Southern recipes do, AND it's low carb! Get the recipe from yours truly here on Word to Your Mother
Chicken Cacciatore
An incredibly flavorful Italian chicken dinner that's perfect to add to your meal prep day – with 8 net carbs:))
Slow Cooker Kickin' Chili
This is the kind of recipe your crockpot wants you make-not to mention your family! No beans in this recipe (since they are higher in carbs) but you won't miss them! Get your new favorite chili recipe on Peace, Love and Low Carb
Mexican Shredded Beef
A perfect meal prep recipe! Make this on the weekend to use for lunches or dinners through the week! Use for salads, wraps, soups, or eat it straight out of the slow cooker-I won't tell! Get the recipe on Fox and Briar
Mexican Chicken Soup
Go ahead and make a few batches of this keto-friendly Mexican-inspired cream cheese based soup-it freezes beautifully & you will want it again. And again! Get the recipe on The Flavours of Kitchen
Cheeseburger Soup with Bacon
Whether you cook this one in the crockpot – or – use the Instant Pot – OR – the stove – it's fabulous – plus – only 3.1 net carbs per bowl!
Balsamic Chicken
With a 5 minute prep time this is what easy weeknight slow cooking is all about, but this recipe (using chicken thighs -or chicken breasts if that's what you're working with) is delicious enough to serve if you're expecting guests. And that's a winning combination:) Get the recipe on Word To Your Mother Blog
Loaded Mashed Cauliflower
Cauliflower is the perfect sub for potatoes on any low carb diet & when you load it up with cheese, sour cream, and bacon – life can't get any better. Until the slow cooker steps in and does all the work! Get the easiest low carb side recipe in town on Tammilee Tips
Meatballs
The only thing better than making these meatballs in the slow cooker is making them the NIGHT BEFORE!!! There's only 15 minutes involved in the prep-easy as can be! Get the recipe on Ditch the Carbs
Crockpot "Crack" Chicken
The classic trifecta of chicken, bacon, and cheese-plus ranch. A guaranteed winner at the dinner table! Get the recipe on Word To Your Mother Blog
Sausage & Peppers
This easy 7-ingredient slow cooking dinner is perfect for busy weeknights! Get the recipe on That's Low Carb?!
Chicken Bacon Chowder
This chowder may be the only recipe you need to make it through the cold weather months. It's so rich and flavorful it is hard to believe it contains just over 5 net grams of carbs per one cup serving! Get the fabulous recipe on Peace, Love and Low Carb
Chicken Enchiladas
Kalyn slow cooks this low carb Mexican-inspired dish in a crock-pot casserole cooker & bakes it to perfection for the final touch! Get all the yummy details on Kalyn's Kitchen
Taco Soup with Ground Beef
Whether you make this keto Taco soup in the crockpot or on the stove, you'll love this creamy soup with 3.5 net carbs per serving! Get the recipe on Word To Your Mother Blog
Pork Tenderloin
A deliciously low carb pork tenderloin that only takes 2 minutes to prep! Get the details on Low Carb Yum
Beef & Broccoli
So Much Healthier Than Takeout! To keep this recipe super low carb, I omit the honey, brown rice, & cornstarch-and serve over cauliflower rice! It's delicious! Get the recipe on Well Plated by Erin
Chipotle Beef Barbacoa
This Chipotle Beef copycat recipe will make you fall in love with your crockpot (all over again.) Even better? This low carb Mexican-inspired beef recipe takes all of 5 minutes to prep & clean up is even easier! Oh, as for carbs? How does 1 net gram per serving grab you? Thought so! Get the recipe from Maya on Wholesome Yum
Loaded Cauliflower Soup
Roasted cauliflower, cream cheese, cheddar, bacon, cream, and butter bring all the flavor of loaded potato soup without the extra carbs. Get the recipe here
Chicken Coconut Curry
High in healthy fats and low in carbs this slow cooking keto crock pot dinner is easy and nutritious! Serve over cauliflower rice! Get the recipe on Ditch the Carbs
Crockpot Chicken Taco Soup
Whether you're keeping it low carb or keto or not, this Crockpot Chicken Taco Soup is going to be your jam. It covers all the bases: family and freezer-friendly, low carb (6 net carbs per serving) it's easy to throw and go – or set it and forget it in the crockpot, and it tastes fantastic. Check out the recipe here
Slow Cooker Zucchini Roll Ups
This meat-free, low carb version of traditional lasagna will become your new crockpot favorite. The combination of cream cheese, Ricotta, Mozzarella, and Parmesan cheese will make you forget all about the noodles. Get the recipe on 365 Days of Slow Cooking
Unwich with Carnitas
Ok, so first let me answer the obvious question: Unwich=sandwich without bread. The recipe comes from Mark Sisson's new cookbook, The Keto Reset Diet, which is fabulous. Try the recipe & see how amazing the flavors comes together for yourself. Then go buy the book:) Get the details on Tastaholics
Hearty Beef Stew
A hearty, low carb beef stew full of healthy veggies & one of my favorite keto crockpot recipes for cold nights! Get the recipe on Peace, Love and Low Carb
Thai Zucchini Lasagna
If you're looking for a fresh and healthy weeknight meal that's super easy then check out this zucchini lasagna with a Thai twist! A magical layered low carb lasagna with Ricotta and Mozzarella cheese in four delightful layers to create a fabulous family meal that you can make ahead & freeze for those days & nights when you have zero time! Get the recipe on Food Faith Fitness
Pork Chops
These bone-in pork chops turn out tender and juicy every time-thanks to the magic of the crock pot! The creamy herb sauce is a real crowd pleaser-kids love it! Get the recipe on Slow Cooker Gourmet
Unstuffed Cabbage Soup
Only 2 net carbs per delicious serving of this hearty and filling low carb soup! Get the recipe on That's Low Carb?!
White Chicken Chili
Here's one of my favorite keto crockpot recipes that requires very little prep work & your family will love it! It also freezes well so consider doubling or even tripling the recipe-if your slow cooker can handle it! Get the details here!
Need More Legit Almost Too Good To Be True Keto Recipes?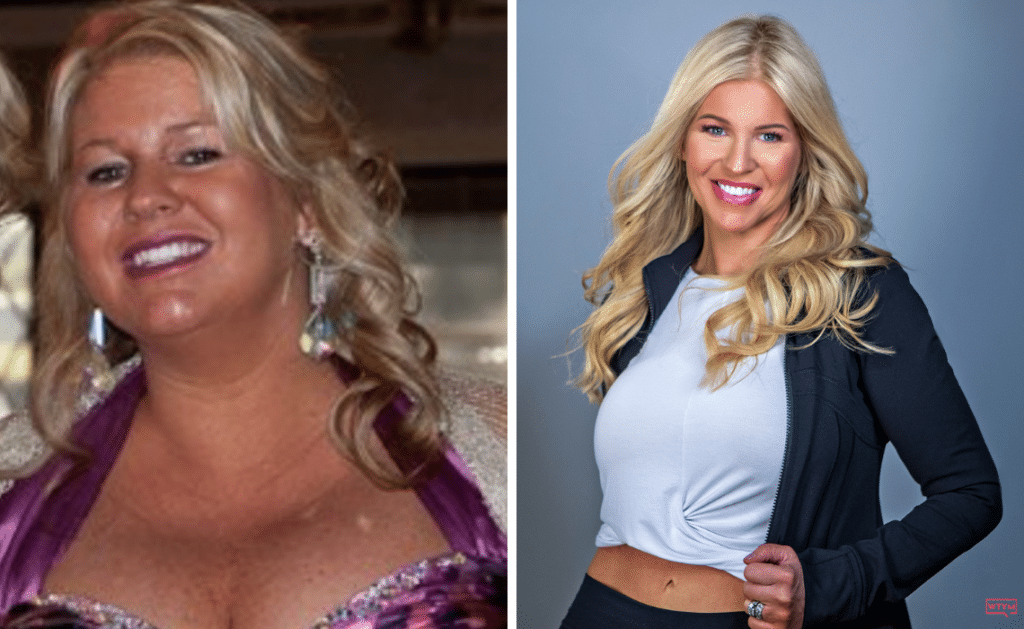 I get it! I lost 148 pounds on the keto diet, and maintained that weight loss for seven years.
Psst!!!! My new book, Rebel Keto, explains every detail of how I lost the weight on keto – without doing macro math at every meal. If you are a woman who is tired of trendy diet B.S. and you need a real-world roadmap to help you get healthy (low-carb style), Rebel Keto will be your new best friend. Check it out HERE.
Don't Miss These Keto Recipes + Tips!
Intro to Rebel Keto: How I Stopped The Blame Game, Lost the Weight, and Wrote a Book About Keto
Don't forget to save these keto crockpot recipes so you can find them later!
Today's Quote: "What makes you different or weird, that's your strength." – Meryl Streep