Maybe you've just committed to a low carb diet, or perhaps you've been low key craving comfort for months. These low carb keto food substitutes (keto food swaps) have your back.
Today, I'll be answering all of your frequently asked questions about the best low carb alternatives to unhealthy favorites like sugar, bread, flours, pasta, rice, potatoes, pizza, beer, wine, and even chocolate chip cookies.
This post may contain affiliate links that help keep this content free. [Full Disclosure]
Keeping carbs under 20-30 net per day (for the keto diet) and 50 (for a low carb diet) can be a significant challenge.
A lot of folks give up too soon out of frustration;
after coming up empty-handed after a few searches for a legit low carb keto substitute for potatoes, rice, or a massive craving for oh, I don't know – chocolate?
But here's the thing – you CAN have bread on the keto diet – and pizza – and a ton of other fabulous foods that fill the void of longed for mashed potatoes, and pasta.
With a few adjustments, of course.
If you're a regular here, then you've already printed the low carb keto food list, and I'm sure you have it memorized:)
If not, you can get it right here.
But that's a list of foods and ingredients.
Today I'm sharing the best low carb keto substitutes & the recipes – that will seriously make life on a low carb diet so much easier!
After I (try to) explain to people how I lost 148 pounds on the keto diet I tend to get the same questions.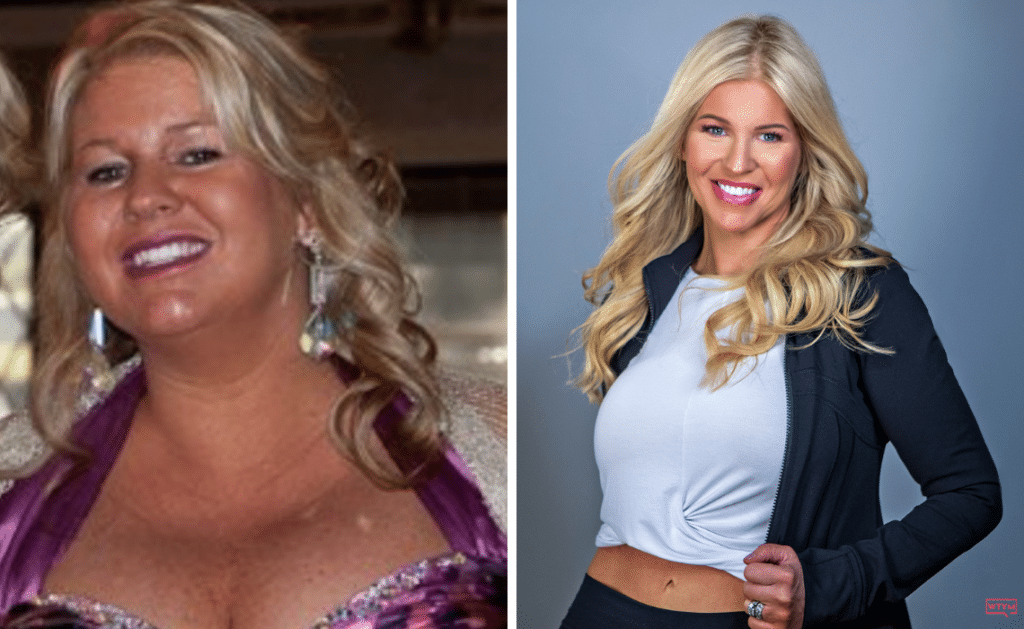 Aren't you afraid of eating all of that fat? (No.)
And-
Hang on – you don't eat sugar? (Nope.)
The truth is that too much sugar in your diet, no matter who you are, and regardless if sugar is natural or manufactured, eating a lot of sugar will negatively impact your health over time.
Quitting sugar is not an easy weekend project, but it may be the best thing you can do for your health.
Low Carb Keto Substitutes – Sugar
You may not realize how much sugar is in your cooking staples, juices, and energy drinks.
1 Cup Tomato Sauce – 11 g of sugar
1 Candy Bar – 24 g of sugar
8 oz Energy Drink – 27 g of sugar
Cup Vanilla Ice Cream – 28 g of sugar
1 Medium Blueberry Muffin – 37 g of sugar
32 oz Sports Drink – 52 g of sugar
24 oz Soda – 72 g of sugar
I'm going to cut to the chase on this: cutting sugar out of your diet will be tough – and if you're going to do it right, you have to learn how to read labels like a Junior Food Detective – a boss.
Why?
Because there are over 50 different ways to list sugar in nutrition labels. So, if you scanned the ingredients and didn't see S-U-G-A-R, that does not mean you're in the clear.
Remember that song by Paul Simon that gives us 50 Ways To Leave Your Lover?
Well, consider this list of 50 sugar aliases as my healthy homage to the better part of Simon & Garfunkel – with my apologies to Art and bad puns;)
How To Find Sneaky Sugars On Nutrition Labels
Agave
Barley malt
Barley malt syrup
Beet sugar
Buttered syrup
Cane juice
Caramel
Carob syrup
Coconut sugar
Confectioner's sugar
Corn sweetener
Corn syrup
Date sugar
Dehydrated cane juice
Dextrin
Dextrose
Evaporated cane juice
Fructose
Fruit juice
Fruit juice concentrate
Glucose
Glucose solids
Grape sugar
Golden syrup
High-fructose corn syrup
Honey
Icing sugar
Invert sugar
Malt syrup
Maltodextrin
Maltol
Maltose
Mannose
Maple syrup
Molasses
Muscovado
Palm sugar
Panocha
Powdered sugar
Raw sugar
Refiner's syrup
Rice syrup
Saccharose
Sorghum syrup
Sweet sorghum
Sucrose
Sugar
Treacle
Turbinado sugar
Yellow sugar
Low Carb Sugar Substitutions
Replace sugar with an all-natural, sugar-free sweetener. You can choose from liquid, granulated, and confectioners (powdered). Here are a few favorites.
Erythritol Powdery sugar alcohol that's found in many foods naturally. Erythritol is low in calories with a glycemic index of zero; It is not as sweet as sugar, so you may have to use a little more to get the effect.
Stevia This liquid (or powder) sweetener with 0 g carbs is 200-300X sweeter than sugar. A little goes a long way! Downside? Some people complain of a bitter aftertaste.
Swerve This all-natural, no-calorie combo of erythritol, citrus flavoring, and oligosaccharides is becoming more popular for baking because you can brown & caramelize it JUST LIKE CANE SUGAR!
Plus, you can sub it for sugar cup for cup-which takes a lot of guesswork & math out of the kitchen. (We love that!) Disadvantage? Contains a small number of carbs
Monk Fruit Made from Monk Fruit, this natural sweetener is low calorie with a zero glycemic index score. 300 times more potent than sugar-a little goes a long way-plus, there's no bitter aftertaste.
Low Carb Keto Food Substitutes – Flour
Remember, a low carb diet translates to giving up grains, including the ones in your go-to baking line-up.
The good news is that there are plenty of options from making your combination with ground nuts and seeds to ready-made ready to buy options like almond meal, almond flour, coconut flour, psyllium husk powder, and Flax seed.
Blanched Almond Flour or Almond Meal – Both are made from ground almonds, so what's the difference? Well, the almond meal contains the skin of the almond, while blanched almond flour is made with almonds without skin. Some folks can tell a significant difference in taste and texture; some say they can't taste the difference.
You can make all kinds of baked goodies with almond flour: cookies, muffins, pancakes – Think of it as your new healthy baking staple.
*If you're new to low carb baking, my best advice is to stick to what the recipe calls for to see what your palate thinks about the difference between almond flour and almond meal.
Coconut Flour – Coconut flour is a gluten-free, low carb, high-protein swap for traditional all-purpose flour. Coconut flour can be a little tough to master when you're a beginner – it tends to have a drying effect on baked goods.
Ground Flaxseed – Flaxseed (also known as linseed) is another grain-free flour that is becoming more popular every day. Flaxseed contains heart-healthy omega-3 fatty acids as well as a decent amount of dietary fiber (1.9 grams per tablespoon), which will help you improve digestion.
Psyllium Husk Powder– This is one of those must-have special ingredients that you'll wish you had on hand. Psyllium Husk is a gluten-free, grain-free binder and thickener. Use psyllium husk powder in loaves of bread and muffins to get the "tastes like the real thing" style consistency and texture.
Low Carb Keto Substitutes – Bread
Another frequent question I get: How do you live without bread?
(I live in Mississippi – it's hard for folks to wrap their head around a diet that doesn't include a roll at every meal.:)
How do I live without bread?
I don't.
Sure, it's more work up front to skip the pre-packaged stuff at the grocery store and make it at home.
But, I prefer having control over what goes into my body.
And I'd rather skip the sugar and carbs that fill those loaves of Wonder bread that are a staple in most SAD (Standard American Diets).
Did you know that one slice of bread contains 10-20 carbs per slice?
Hard pass.
And don't roll your eyes at the thought of baking bread. Honestly, it is not as hard as I expected it to be.
Let's start with a few basic swaps, and follow those up with a couple of easy recipes.
Swap a 27 carb having flour Tortilla with a Lettuce Wrap with 1 Carb.
Swap your morning bagel that comes with 48 Carbs with this Starbuck's copycat Low Carb Bagel that uses Almond Flour and only has 6 carbs.
Instead of going without pizza, because, hello, it's pizza, use a Cauliflower crust with 3 carbs instead of the traditional Pizza crust that has 36 carbs.
Finally, if you don't want to go the bun-less burger route, but you know the 26 carbs in an OG bun will blow your macros, use a heart-healthy Portobello Mushroom Cap as a bun: only 2.3 carbs.
Low Carb Keto Food Substitutes: Bread Recipes
Now we're getting to the fun part. Remember how I told you baking bread was easy – even if you're not a pro in the kitchen? Well, these low carb bread recipes back my claim 100%.
Keto Bread: Life Made Sweeter's light & fluffy keto bread contains 2 net carbs & 4 grams of protein. Bonus: It's ready in 90 seconds & you make it in the microwave!
The Keto Bread: Maria Emmerich's recipe uses almond flour as a substitute for all-purpose. Maria's Keto Bread contains 2 net carbs and 7 grams of protein. You can find it on Diet Doctor here.
Bulletproof Bread: Made with 3 ingredients, this low carb bread is pure fat & protein so you'll stay in ketosis while enjoying a near-perfect replacement for traditional bread.
Low Carb Keto Food Substitutes – Cauliflower Power
Cauliflower is keto-friendly and low carb – as in 3 net grams per cup.
That alone will make you want to jump on the cauliflower bandwagon – especially when you compare it to white rice's carb count of 45 grams per cup and potatoes 30 grams per cup.
Cauliflower is healthy and loaded with vitamin C, K, B6 plus Omega 3 fatty acids, and fiber.
But that's not all, cauliflower is easy to roast, bake, grill, microwave, steam, and air fry or raw!
Plus, cauliflower makes healthy, low carb comfort food a possibility.
Swap This With This
Instead of grits (31 grams carbs) for loaded cauliflower rice
Swap potato soup (23+ grams carbs) with loaded cauliflower soup (6.5 net carbs)
Swap mashed potatoes (35+ grams carbs) with loaded cauliflower (4.7 net carbs)
Low Carb Keto Food Substitutes Pasta + Rice
Swap Pasta (37 Carbs) with Zucchini "Noodles" (2 Carbs)
Swap Spaghetti (43 Carbs) with Spaghetti Squash (8 Carbs)
Swap Lasagna (26 Carbs) with Sliced Zucchini (6 Carbs)
Swap White Rice (45 Carbs) with Cauliflower Rice (7 Carbs)
Low Carb Keto Food Substitutes – Pizza
Let's start by addressing the elephant in the room-crust. A traditional thin crust pizza contains around 36 grams of carbs per slice.
So yeah, that's not going to work.
The good news?
You've got options.
Swap Pizza Crust with a Portobello Mushroom
Instead of regular Pizza Crust (36 grams carbs) go with a Fathead Dough Crust (2.4 net carbs)
Swap Pizza Crust (36 grams carbs) with a Cauliflower crust (2.4 net carbs)
Replace Pizza Crust (36 grams carbs) with a Pepperoni Crust (0 carbs)
Swap Pizza Crust (36 grams carbs) with a Cheese Crust (7.6 net carbs)
Try swapping from regular Pizza to a Pizza Stuffed Spaghetti Squash
Easy Fathead Dough Recipe
So, Fathead dough was introduced via the Fathead Movie – forever changing the lives of everyone on the ketogenic diet.
You make it with mozzarella, cream cheese, egg, finely ground blanched almond flour & a tiny bit of garlic salt. The result is a fabulous, gluten-free, low carb keto dough that only takes 15 minutes to prep & 15 min to bake in the oven. 2.4 net carbs, and 11 g protein.
Cauliflower Crust
Another easy prep crust option is using cauliflower. You can use fresh cauliflower, but you'll need to steam and rice it first, or you can go the easy route and use frozen pre-riced cauliflower.
Then you combine the cauliflower with egg & cheese (goat cheese works best), salt & oregano. It'll take you around 20 minutes to prep and 45 to bake. Macros: 2 net carbs, 6 g protein.
All-Cheese Crust
Combine mozzarella, parmesan, cheddar, eggs, and Italian seasoning to create a low carb crust in 15 minutes that bakes to perfection in 30! Macros: 7.6 net carbs, 21 g protein
Recommended Pizza Sauce
Rao's Homemade Vodka Sauce: Italian sauce that combines Parmesan, Romano and vodka to create a creamy & flavorful sauce with only 4 grams of carbs & 3 grams of sugar. You can buy it on Amazon here.
Low Carb Keto Food Swaps – Breakfast
Swap This With This
Replace a traditional Blueberry Muffin (61 Carbs) with a Keto Blueberry Muffin (5.4 Carbs)
Try switching from Breakfast Cereal (55 Carbs) to Low Carb Cereal (6 Carbs)
Instead of Granola (61 Carbs) go with Low Carb Granola (6 Carbs Per Cup)
Replace an Egg McMuffin (31 Carbs) with a Keto Breakfast Sandwich (4)
Try Swapping Oatmeal (54 Carbs Per Cup) with Low Carb Oatmeal (4 Carbs)
Overnight Oats (54 Carbs Per Cup) with Keto Overnight Oatmeal (1 Carb)
Instead of Pancakes (22 Carbs) try Cream Cheese Pancakes (1.5)
Swap French Toast (16 Carbs Per Slice) with Keto French Toast (3 Carbs)
Instead of Waffles (25 Carbs Per Waffle) go with Keto Waffles (2.5 Carbs)
Try swapping Hash Browns (46 Carbs Per Cup) with Cauliflower Hash Browns (3 carbs)
Keto Food Swaps – Snacks
Here's the thing. Low carb diets have appetite suppressing effects – meaning once you start eating more healthy fats & protein you won't be hungry all the time and theoretically, snacks won't be an issue. BUT we are keeping it real here & sometimes you just need a snack:)
Swap This With This
Replace Potato Chips (37 carbs) with Low Carb Tortilla Chips (2.6 carbs)
Replace Crackers (10 carbs) with Fathead Crackers (2.4 carbs)
Instead of French Fries (48 carbs) go with Green Bean Fries (2.5 net carbs)
Replace Fries with Avocado Fries (8 net carbs)
Peanut Butter & Nut Butter
Almond butter, cashew butter, and other nut butter, including peanut butter, are all suitable for a keto diet.
Make sure to select a low in sugar nut butter – the fewer the ingredients, the better!
Natural peanut butter typically contains around 2-4 net carbs per tablespoon. (The total carbs after you subtract the dietary fiber.)
Brands like Crazy Richard's All Natural & Perfect Keto Nut Butter (with MCT Oil) are two I'm comfortable recommending.
You can get Crazy Richard's on Amazon & if you go with the Perfect Keto – use the WTYM15 discount code for 15% off!
Keto Drinks
It doesn't matter how carefully you track your macros if you're throwing down cans of soda, juice, or energy drinks.
They're full of sugar (which turns into carbs once it hits your bloodstream) and contain no nutrients. Avoid drinking these at all costs. They're not worth it!
Here's a few low carb, healthy alternatives.
Swap This With This
Switch from Soda (35 Carbs Per Can) to Water or Infused Water (0 Carbs)
Replace your Latte (21 Carbs) with Bulletproof Coffee (0 Net Carbs)
Switch a Mocha Frappuccino (65 Carbs) with a Low Carb Mocha Frappe (3 Net Carbs)
Instead of a Small McCafe Strawberry Banana Smoothie (39 carbs) try this McKeto Strawberry Milkshake (2.4 net carbs)
If you love Starbucks, check out this Ultimate Guide To Order The Best Keto Drinks at Starbucks. It covers all the bases from hot and cold coffees, Pink drinks, and Starbuck's Secret Menu!
Low Carb Keto Substitutes Alcohol
Yes, you can still enjoy a glass of wine, a little beer, and a cocktail or two without blowing your diet. Most "spirits" have 0 carbs – the part that gets you into trouble is the mixers that are typically loaded with sugar. Since I go over everything you need to know about drinking on the keto diet in this guide, I'll stick to the quick and easy substitutes today.
Swap Beer (7 carbs) with a Low Carb beer like Greens Trailblazer (0.5 carbs) or Bud Select (1.9 carbs)
Instead of Port wine (6 carbs) go with a Merlot (3.7 carbs)
Swap a Bloody Mary (11 grams carbs) with a Keto Bloody Mary (6.1 net carbs)
Swap your Kentucky Derby Day Mint Julep (8.3 carbs) with this Keto Mint Julep (1 net carb)
For the full scoop on keto-friendly mixers, cocktails, wine, beer, and more check out the Ultimate Guide To Drinking On The Keto Diet.
Keto Food Swaps – Desserts
I have a weakness for chocolate & think life is too short to live without a little something sweet every now & then.
Ok, fine. Every night. If you're also a chocoholic or dessert aficionado, you'll be pumped about these keto desserts!
Swap This With This
Swap Chocolate Cake (34 carbs-1 Slice) with Keto Chocolate Mug Cake (4 Net Carbs)
Switch from Brownies (39 carbs) to Low Carb Skillet Brownies (3 Net Carbs)
Swap No-Bake Peanut Butter Chocolate Cookies (30 carbs each) with Keto No-Bake Peanut Butter Chocolate Cookies (3 net carbs each)
Swap Ice Cream (16 Carbs Per 1/2 Cup) to Keto Ice Cream (2.6 Net Carbs)
Instead of a Chocolate Chip Cookie (29 carbs) try a Keto Chocolate Chip Cookie (0.99 net carbs)
Swap from a Peanut Butter Cookie (12 carbs) to a Low Carb Peanut Butter Cookie (2 Net Carbs)
Instead of Chocolate Chip Cookie Dough (29 carbs) try one of these Chocolate Chip Cookie Dough Fat Bombs ( 3.3 net carbs)
Grab Your Copy Of The Keto Food Swaps List
Did I Miss Anything?
Which keto swap from today's line-up are you going to try first?
Or maybe I didn't mention a low carb keto substitute that you need?
Either way, please let me know by leaving a comment below!
Kickstart Keto Without Giving Up Your Favorite Foods!
Need more easy low carb recipes? I understand! I've lost 148 pounds on the keto diet and maintained that weight loss for six years!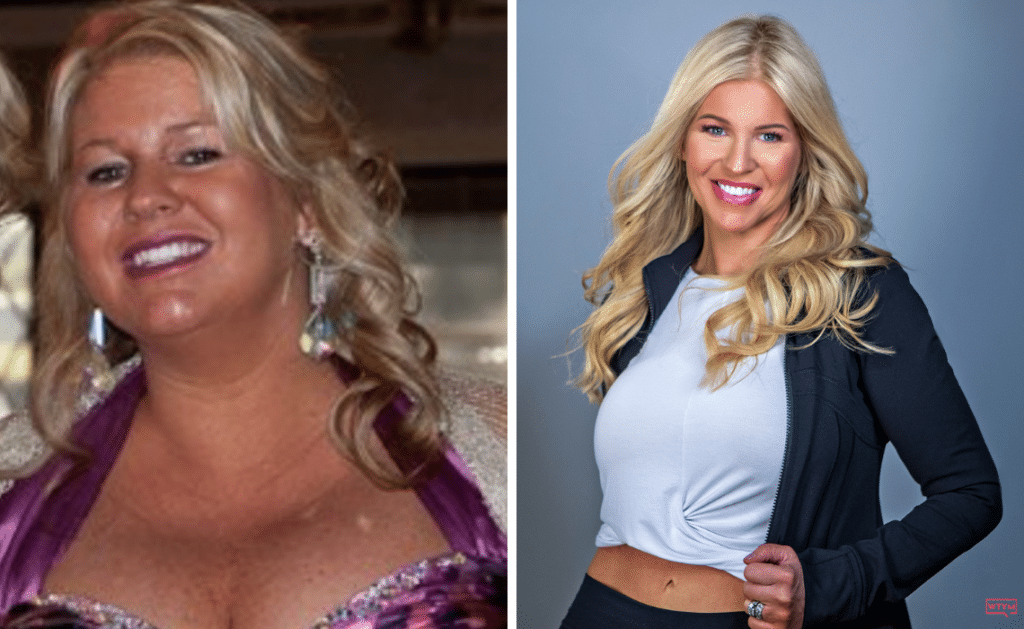 In my new book, Rebel Keto, I walk you through every detail of how I lost the weight on keto – without doing macro math at every meal. If you are a woman who is tired of trendy diet B.S. and you need a real-world roadmap to help you navigate the keto diet and drop the weight like a bad habit, get your copy of Rebel Keto today – right here.
Grab Your Copy of The Cheat Sheet!
Send Me The List!
Don't Miss These Keto Recipes + Tips
Don't Forget To Save These Keto Food Swaps