These 35 keto recipes to meal prep for breakfast, lunch, dinner, and snacks make losing weight on the keto diet delicious and easy! From crockpot meals to make-ahead breakfasts and on the go lunch ideas, these low carb keto recipes for meal prep will make you look forward to meal prep Sunday!
This post may contain affiliate links. Please visit my disclosure page for more details.
Ah, meal prep. We know we need to do it-but why is it so hard to get together? Well, I'm going to tell you. You're busy. And if you're like me planning may not be your passion. I'd much rather binge watch Orange is the New Black or check in on what Kyle Richards' has done to her kitchen than map out my keto recipes for the week. (Have you seen her RHOBH remodel? It's fabulous. A little over my budget, but I can dream, right?:)
Sorry I got distracted for a minute…What I'm saying is to keep your keto diet on track and avoid hangry times of temptation that derail your keto diet, weekly meal prep has to be a priority. I know life gets crazy and schedules don't always allow us the time we need to sit down & select our weekly keto recipes. So, to make your life easier, I'm serving up 35 easy keto recipes for meal prep Sunday so you can kick back and enjoy the weekend.
Keto Recipes: Breakfast Meal Prep
Low Carb Mediterranean Breakfast Egg Muffins with Ham – Food Faith Fitness
Easy Keto Almond Flour Pancakes Recipe – Wholesome Yum
Overnight Keto Chia Pudding – gnom gnom
Keto Flaxseed Cinnamon Bun Muffins – Healthful Pursuit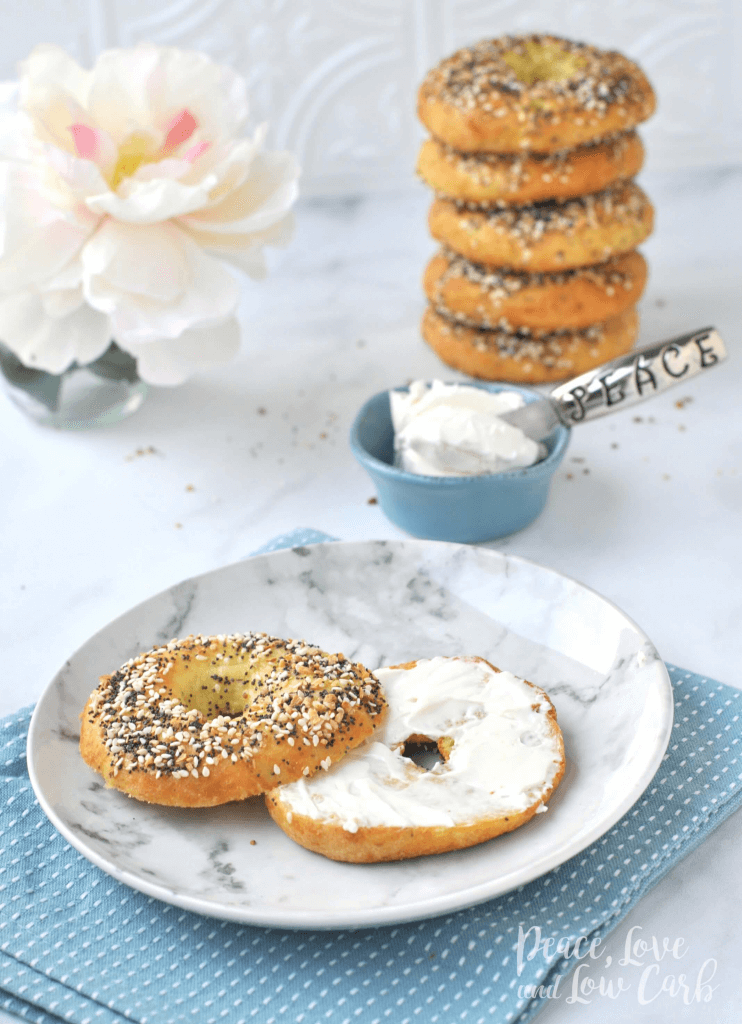 Keto Recipes: Lunch Meal Prep
Chipotle Chicken Lettuce Wraps – EatWell 101
Keto Coastal Cobb Salad With Creamy Cilantro Lemon Dressing – Kit's Coastal
Perfect Paleo + Whole30 + Keto Burgers – Tastes Lovely
Slow Cooker Keto Pork Carnitas Bowls – Meal Prep On Fleek
Keto Instant Pot Meal Prep Taco Bowls – TastyThin
Shrimp and Cucumber Noodle Salad with Thai Flavors – Kalyn's Kitchen
Keto Sausage and Mushroom Pizza – The Roasted Root
Keto Recipes: Dinner Meal Prep
Stuffed Chicken with Asparagus & Bacon – Joy Filled Eats
Sheet Pan Baked Blackened Tilapia with Zucchini – Naive Cook Cooks
Chipotle Fajita Steak Rolls – Fit Men Cook
Keto Salmon in Foil Packets with Pesto – I Breathe I'm Hungry
Skillet Taco Cauliflower Rice – SkinnyTaste
One Pan Chicken & Veggies – Tastaholics
Low Carb Shredded Chicken Taco Bowl – Home Made Interest
Naked Sheet Pan Tacos (Low Carb) – MANTitlement
Instant-Pot Low Carb Greek Chicken Tacos – Kalyn's Kitchen
Keto Recipes: Snack Meal Prep
Keto Cauliflower Pizza Muffins – KetoDiet Blog
Need more keto recipes? Check out the Keto in 5 bundle from Tastaholic's! 120 low carb recipes for breakfast, lunch, dinner, and dessert-all under 5 Net Carbs, with 5-ingredients or less, & only 5 easy steps! Click here for more info!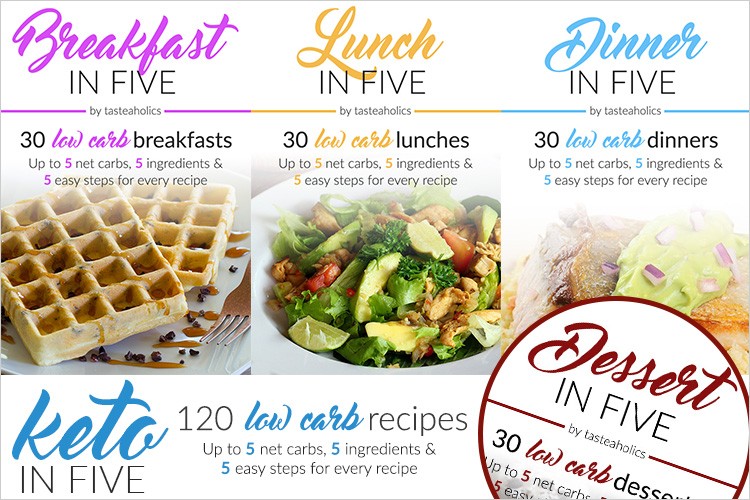 Ok, so hopefully these keto recipes will help your weekly meal prep, keep your diet on track, and enjoy life while you're at it! Have a fabulous week!
You May Also Like:
10 Keto Meal Prep Tips You Haven't Seen Before + 21 Keto Recipes
26 Keto Casseroles That Will Save Your Sanity & Budget on the Keto Diet
Share & Save these keto recipes for meal prep on Pinterest!

For even more keto diet recipes & tips, follow my Keto Recipes Board!