The endless quest to find easy keto recipes ends today. Right here. Right now. 500 is not a typo. Today's post delivers over 500 low carb, keto-friendly recipes and meal ideas: from breakfast to dinner, and of course, dessert.
This post was originally published on October 17, 2018, and updated on March 26, 2020.
Look, I know sticking to a low carb diet isn't always easy – especially when you haven't been cooking or meal planning all of your life. Or when you despise cooking like I did when I started keto back in the stone ages.
I remember how frustrating it was to select a so-called easy keto recipe only to find it called for ten things I couldn't pronounce, let alone find the grocery store.
When you're mad and hungry, throwing in the towel and heading to Taco Bell looks pretty tempting.
So, today I'm sharing all of my favorite (legit) recipes in one place to make life a little easier for you. I'm going to start with breakfast and work my way up to dessert.
Altogether, we are looking at over 500 easy keto recipes.
Yes, 500!
These are the keto recipes I used to lose weight and keep in heavy rotation to this day. Since we're counting, I've lost right at 100 148 pounds on the keto diet. It took dedication, but let me tell you, it was worth it!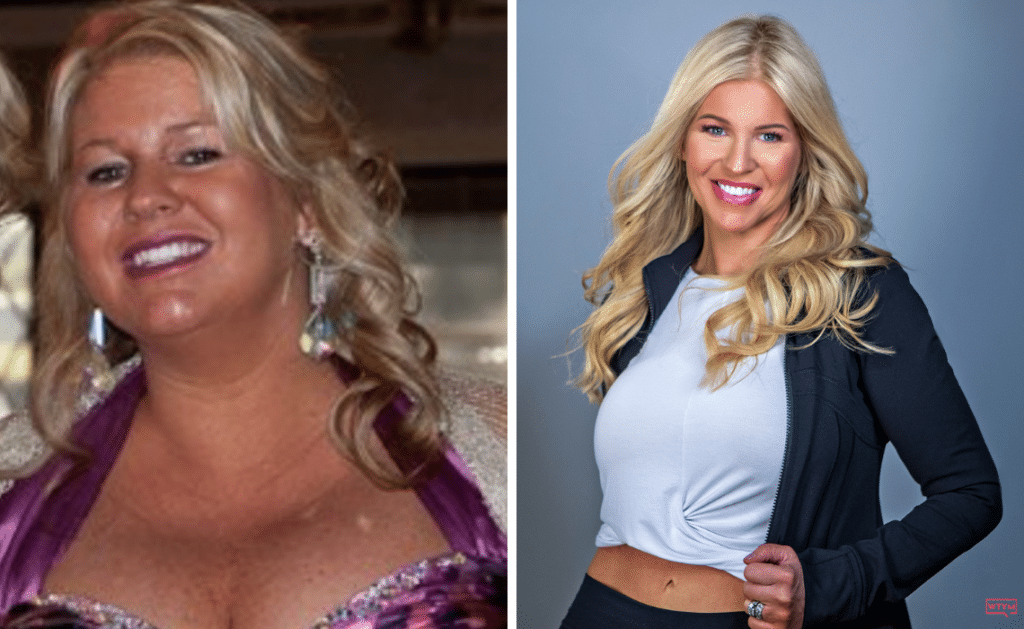 (Evidence the keto diet works-AKA my Before & After Photos.)
Once I found the right recipes and got my momentum going, I felt unstoppable on keto. I've said this before, but it's worth repeating.
The keto diet changed my life and the way I looked at food.
And I never felt starved or deprived.
Need My Help with Keto? Here Are 2 Ways I Can Help You NOW
Let me be your Health Coach. I am a Certified Integrative Nutrition Coach, and I have a few spots on my calendar open and I'd love to work with you one on one! Find out about my Rebellious Keto Coaching Program here.
Buy these digital recipe books, Crave-Worthy Keto, at a discounted rate of 35% off for a limited time. Since my book, Rebel Keto, is coming soon, I'm celebrating my offering the Crave-Worthy Keto eBundle at a special discounted rate. (You can download the free Mastering Keto-Speak guide here.)
This post may contain affiliate links that help keep this content free. [Full Disclosure]
Today's post is focusing on meals, but if you need drinks – with or without alcohol – this page lists all of the low carb drink recipes – including my favorite: coffee!
Keto Recipes – Breakfast
We all know breakfast is the most important meal of the day, but it's also the craziest, most hectic time of the day. If mornings aren't your jam, then you seriously need a few easy breakfast recipes that you can make ahead! Otherwise, you're setting yourself up for failure before the day has even gotten started.
Easy Keto Breakfast Muffins With Sausage Recipe
These Keto Breakfast Muffins with Sausage are the perfect low carb, high protein breakfast recipe-with under 2 net carbs per muffin!
Cream Cheese Pancakes with Almond Flour
Tired of eggs for breakfast? I get it. Try these cream cheese pancakes with almond flour! They're fabulous with sugar-free syrup, and you can make them ahead and freeze for later!
Avocado Baked Eggs
The healthiest and easiest way to start your day! You only need 3 ingredients and a few minutes to put this heart-healthy, protein packed breakfast (or snack) with 1.6 net carbs together.
Easy Egg Keto Breakfast Muffins Recipe
These low carb muffins make the perfect keto breakfast on the go. Make them ahead for busy mornings or put them together in 10 minutes for a low carb, ketogenic breakfast that will keep you full until lunchtime.
Chaffles (Keto Waffles)
Find out how to make the best basic keto chaffles recipe, sweet chaffles with Cinnamon, and savory chaffles with garlic and parmesan.
These Keto Chaffle recipes are simple, easy to customize sweet and savory low carb bread alternatives that you can make in minutes with 2 ingredients.
Here are 26 easy keto recipes to add to your weekly meal prep or plan. Of course, I've included a few breakfast casseroles, because they're the perfect make-ahead recipes and Y'all, I'm from Mississippi-we live on casseroles here:)
You can prep most of these on Sunday and then there will be next to nothing to do but eat when you wake up. Which is the idea, right?
Blueberry Muffins
This easy keto blueberry muffins recipe with almond flour is healthy and makes a fabulous low carb breakfast on the go or snack with 3.1 net carbs.
Keto Muffin Recipes
I can't promise these easy, keto muffin recipes will make you a morning person, but I can tell you with 100% certainty that these are the best tasting, keto-friendly muffins that you will put on repeat once you get the whole low carb baking thing down pat.
25 Almond Flour Recipes
If you've ever seen a decadent cake or keto pancake recipe and wondered how is that even possible?
I'm about to let you in on a not so secret weapon on the keto diet: almond flour. And the keto almond flour recipes for the foods you thought were forbidden.
From breakfast muffins and cinnamon rolls to brownies, keto bread and snack crackers these 25 almond flour recipes are absolute game changers for anyone on the keto diet!
Keto Recipes – Fat Bombs
Fat bombs will be your not so secret weapon on the ketogenic diet!
On a typical diet eating something called a fat bomb seems wrong. But when you're on the keto diet, fat bombs are your best friend! High in healthy fats, these convenient, delicious treats make excellent breakfasts, snacks, desserts or meal replacements.
There are over 178,000 varieties of keto fat bombs.
Just kidding. But there is an enormous selection of flavors ranging from sweet, fruity lemon fat bombs to chocolate peanut butter to savory avocado and bacon. And yes, in case you're wondering, all of these fat bomb recipes are covered in this collection of recipes!
Chocolate Chip Cookie Dough Fat Bombs
Make this fabulously low carb, Keto Chocolate Chip Cookie Dough Fat Bombs recipe fast! Cream cheese, peanut butter, butter, and sugar-free chocolate chips create the ultimate keto sweet treat! This easy recipe for edible, homemade cookie dough is super low carb, sugar-free, and simple!
Easy Keto Recipes – Snacks
If you're on the ketogenic diet, the last thing you want to do is throw your body out of ketosis! These keto snacks will help you stick to your plan!
Snack much?
I prefer to call it grazing. Either way – you need to stock up on low carb snacks if frequent trips to the kitchen are part of your routine! Here's a collection of the best keto snacks including no prep grab & go snacks, snacks you can buy on Amazon right now, and easy keto snack recipes! Don't let one moment of weakness derail your diet and throw your body out of ketosis! You worked too hard to allow that to happen!
Appetizers
Keto Cream Cheese Stuffed Mushrooms
You need these stuffed mushrooms in your life & at your next party! Each bacon-wrapped mushroom is perfectly portioned to pack a ton of flavor without the carbs! (Bake or Grill)
Keto Jalapeno Poppers
Keto Jalapeño Poppers with cream cheese, cheddar and bacon. Grill it – bake it – or air fry it – JUST MAKE IT!:) Whatever route you take, you'll end up with a perfectly portioned, bacon-wrapped low carb appetizer with 1.5 net carbs.
Keto Sausage Balls with Cream Cheese & Almond Flour
Keto Sausage Balls with Cream Cheese – The must-have low carb, keto sausage ball appetizer, breakfast or snack recipe that takes sausage, almond flour, cream cheese & egg to another level with 1.4 net carbs!
Deviled Eggs with Bacon
Deviled Eggs are a mandatory Southern staple, and these are divine with mayo, bacon, and a little hot sauce.
Deviled Eggs with Avocado
This recipe combines two major low carb players (eggs + avocado) to create one superstar of a keto appetizer or snack recipe that's easy, delicious & has only 1.6 net carbs. Get the details here.
Here's a collection of 40 keto appetizers that are fabulous for any occasion, but this post leans in the direction of game day!
If you're looking for wings, dips, cheese sticks, bacon-wrapped appetizers, sliders, keto-friendly crackers; pretty much anything you can imagine eating at a Super bowl Party-this is your one-stop shop!
Buffalo Chicken Dip
Make this 4-cheese low carb dip in your slow cooker or the oven. Either way, it is guaranteed to be a game day or party hit with 2.6 net carbs per serving.
Easy Keto Recipes – Smoothies
This lineup includes the best keto and low carb smoothies like strawberry, mint, green, coffee, cherry, raspberry, pumpkin, berry, cheesecake, blueberry, key lime, and chocolate! Protein filled smoothies make excellent breakfasts, meal replacements, snacks, and desserts!
Easy Keto Recipes – Meal Prep
50 keto recipes to meal prep for breakfast, lunch, dinner, and snacks! From crockpot meals to make-ahead breakfasts and on the go lunch ideas, these low carb keto recipes for meal prep will make you look forward to meal prep Sunday!
Meal Prep Tips & Recipes
Seriously, I know you've heard meal prep is a game changer and you may think you've heard it all, but you haven't! Read this!
At the very least you'll get 21 amazing easy keto recipes at the end of the article. Best case scenario?
You finally figure out how to do this keto thing on a budget & stop stressing out over meal planning.
Chicken Recipes For Meal Prep & Dinner
Crack Chicken
You can slow cook this cream cheese, cheddar and bacon ranch shredded crack chicken in the crockpot, or bake it in the oven – either way – this recipe makes a fabulous dinner with 3.6 net carbs per serving.
White Shredded Chicken Chili
Keto Crockpot White Shredded Chicken Chili is keto comfort food at it's finest! Healthy chicken, creamy cheese, and a hint of spice combine to create a low carb slow-cooking chili that is sure to become a favorite.
26 easy keto recipes with chicken! (One of the most budget-friendly ingredients you can use on the keto diet!) Most of these recipes are quick & easy 30 minute meals, and there's a few crockpot recipes that make the best leftover lunches!
Crockpot Recipes
Mississippi Pot Roast
When you need an easy keto crockpot recipe, it doesn't get any more delicious or effortless than the original Mississippi Pot Roast! This low carb lazy Sunday recipe only calls for 5 ingredients and is always a hit!
Keto Carnitas (Crockpot or Oven Mexican Pulled Pork)
You've got to try these slow cooking Keto Carnitas – the perfect keto crockpot recipe with an authentic style blend of spices that creates the ultimate low carb Mexican Pulled Pork with a broiled crispy edge that's melt in your mouth amazing!
If I could get away with using my crockpot & Instant Pot every day I probably would. Both make my life so much easier! These keto crockpot recipes will do the same for yours! No matter what the weather may be these easy crockpot meals have dinner covered!
Instant Pot Recipes
In case you didn't know an Instant Pot is like a crock pot (or slow cooker) on steroids.
For example, my Instant Pot DUO cooks a chicken thigh recipe that takes 6-8 hours in the slow cooker in 30 minutes. Boom. Instant Pot Gratification. Here are 40 examples/recipes of the Instant Pot at it's finest!
Air Fryer Recipes
These healthy, keto air fryer recipes may be the best thing that has happened to comfort food since low carb bread. Move over Instant Pot – the easiest way to make all of your favorite keto meals faster is in the air fryer!
Soup
Slow Cooker Loaded Keto Cauliflower Soup
This Fully Loaded Keto Cauliflower Soup is proof you don't have to choose between comfort food and your low carb diet. Roasted cauliflower, cream cheese, cheddar, bacon, cream, and butter bring all the flavor of loaded potato soup without the carbs.
Keto Cheeseburger Soup Recipe
Keto Cheeseburger Soup with bacon is the ultimate keto comfort food combining ground beef, cream cheese & cheddar into a creamy low carb soup that makes an easy dinner you can slow cook to perfection, make in minutes using your Instant Pot it or go old-school & prep on the stove!
Crockpot Chicken Taco Soup
This easy keto dinner recipe covers all the bases: family and freezer-friendly, low carb (6 net carbs per serving) it's easy to throw and go – or set it and forget it in the crockpot, and it tastes fantastic.
You're going to love these keto soup recipes! Most are either easy crockpot set it and forget it kind of dinners or twenty-minute numbers nobody will believe are "diet." Please enjoy!
Casseroles
Game-Changing Keto Shrimp & Grits
Shrimp and grits is the ultimate Southern comfort food. And my low carb version has all of the rich, cheesy, buttery flavor and texture you'd expect from the traditional recipe with A LOT less carbs – thanks to a one of a kind cauliflower rice that makes this the ultimate keto comfort food with 5.6 net carbs!
Keto Jalapeno Popper Chicken Casserole
This Keto Chicken Jalapeno Popper Casserole makes a fabulously delicious dinner. Shredded chicken breasts covered in a fabulous combination of cream cheese, heavy cream & garlic with layered Jalapeno peppers topped with cheddar cheese & bacon. Keto comfort food with 4.3 net carbs!
Loaded Cauliflower Casserole
This loaded cauliflower casserole is the ultimate healthy comfort food swap for mashed potatoes. Loads of cream cheese, cheddar, butter, and bacon combined with cauliflower create an unbelievably delicious side dish that is ready to serve in 45 minutes.
When you're short on time and high on hunger these keto casserole recipes are going to save your life.
Ok, maybe that's too much. But these easy recipes may save your diet, and they'll definitely save your sanity.
If you thought you'd have to go without fabulous and simple time saving casseroles on the keto diet these 35 keto casserole recipes are here to prove you wrong!
Last Minute Dinners
Dinner in 30 minutes or less? YES!
Delicious, Insta-worthy easy keto dinner recipes that take 30 minutes or less from start to finish.
Sides
Brussels Sprouts with Bacon
It takes less than 40 minutes to pan roast these Brussels Sprouts to perfection in bacon, butter, and olive oil – with 2.9 net carbs per serving.
Creamed Spinach
The best low carb creamed spinach recipe! Find out how to make this epic keto side dish with fresh or frozen spinach, cream cheese, butter, and garlic – topped with a layer of Parmesan cheese & pork rinds!
Green Beans with Bacon
Make fresh green beans stand out for the holidays or any day with this green beans with bacon side dish that you can make on the stove or slow cooker.
Keto Coleslaw – 2 Ways
Two simple keto coleslaw recipes perfect for summer cookouts and BBQ's! Whip up a batch of this keto side dish with mayonnaise or without to make any dinner complete!
The best keto side dish recipes to accompany any main course! From cauliflower mac & cheese, broccoli gratin and zucchini fries to green bean casserole, Balsamic Brussels Sprouts, lemon garlic spaghetti squash, and easy bacon wrapped asparagus these keto side dish recipes will take your dinner to a new level.
Desserts
Easy Shortbread Cookies
This (keto) shortbread cookies recipe is easy, low carb, gluten-free, and it tastes like legit old school classic buttery shortbread.
Keto Cookie Dough Fat Bombs
The hardest part of this Cookie Dough Fat Bomb recipe is waiting for them to "set" in the freezer!
Keto Chocolate Peanut Butter Fat Bombs (Dairy-Free)
If you love chocolate and peanut butter candy, but you're following a low carb ketogenic diet, then this easy fat bomb recipe is what you need to kick your cravings to the curb! No baking required for this keto dessert with 1.6 net carbs each.
3-Ingredient Peanut Butter Cookies (Low Carb, Gluten-Free, Sugar-Free)
Make these keto peanut butter cookies with three simple ingredients in 20 minutes. These healthy, low carb homemade cookies are sugar-free, gluten-free, easy, and delicious.
Keto Peanut Butter Chocolate No Bake Cookies
Keto Chocolate Peanut Butter No-Bake Cookies! Make this easy keto dessert recipe fast with chocolate, peanut butter, and coconut. The ultimate no-bake keto sweet treat that's low carb, sugar-free and simple!
Keto Chocolate Chip Cookies
The ultimate healthy homemade chocolate chip cookie recipe! Almond flour, butter (or coconut oil), sugar-free chocolate chips, and vanilla create a crispy on the outside chewy on the inside close to perfect gluten-free, grain-free low carb cookie with 3.3 net carbs each.
I'm not 100% positive but I think I may have selected the keto diet to lose weight because I could eat fabulous desserts without guilt. If you love dessert half as much as I do then prepare to be amazed by these 22 brilliant chocolate keto dessert recipes that taste anything but diet!
16 flavors of keto cheesecakes that are nothing short of amazing!
25 No Bake Keto Dessert Recipes – Because we love eating fabulous cheesecakes, fat bombs, mug cakes, and mousse with chocolate, peanut butter & cream cheese – and not feeling guilty about it:)
Easy Chocolate Keto Mug Cake Recipe
This chocolate mug cake is the ultimate easy keto dessert for one you can make in less than 4 minutes in the microwave.
That's right, we're talking a no-bake low carb chocolate lava cake that's rich and decadent and requires no special ingredients and very little effort.
2-Ingredient Keto Whipped Cream
Make the best homemade keto whipped cream in less than 10 minutes with 2 ingredients. This low carb whipped cream recipe makes a fabulous topping for desserts and drinks, but it is equally amazing as a stand-alone sugar-free dessert with next to no carbs.
I sincerely hope having free access to these keto recipes helps you. (Still, I know ads are distracting!) If you need help figuring out a recipe, or need more information about calculating macros or reading labels – please email me! I get a ton of emails, but I do my best to respond to every single one!
Oh, and here's your reminder about the Crave-Worthy Keto bundle! Over 40 recipes for breakfast, breads, meal prep and dinner with less than 5 net carbs…For Only $25!
Don't Miss These Keto Tips & Recipes!
If you enjoyed this post, please save or share it!